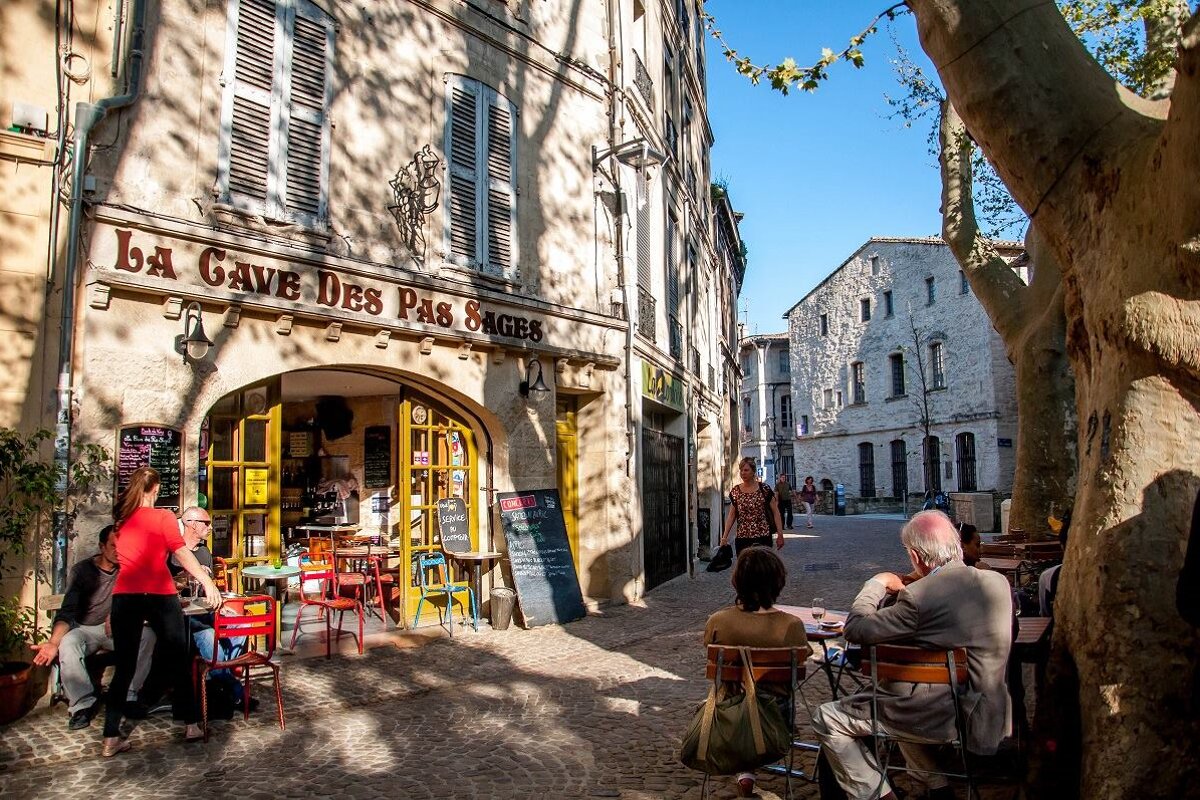 La Cave des Pas Sages, Avignon
Popular wine bar with live music, 15 mins form the Palais des Papes
Small wine bar situated in one of the cobbled streets of Avignon that hosts regular market stalls.
Live music and a good selcetion of local Provencal wines on offer. Has a great atmosphere!
Worth knowing
Live music every Saturday night.
The Restaurant
At lunch time they serve a range of traditional cuisine and have some outdoor seating in the cobbled lane.
Location