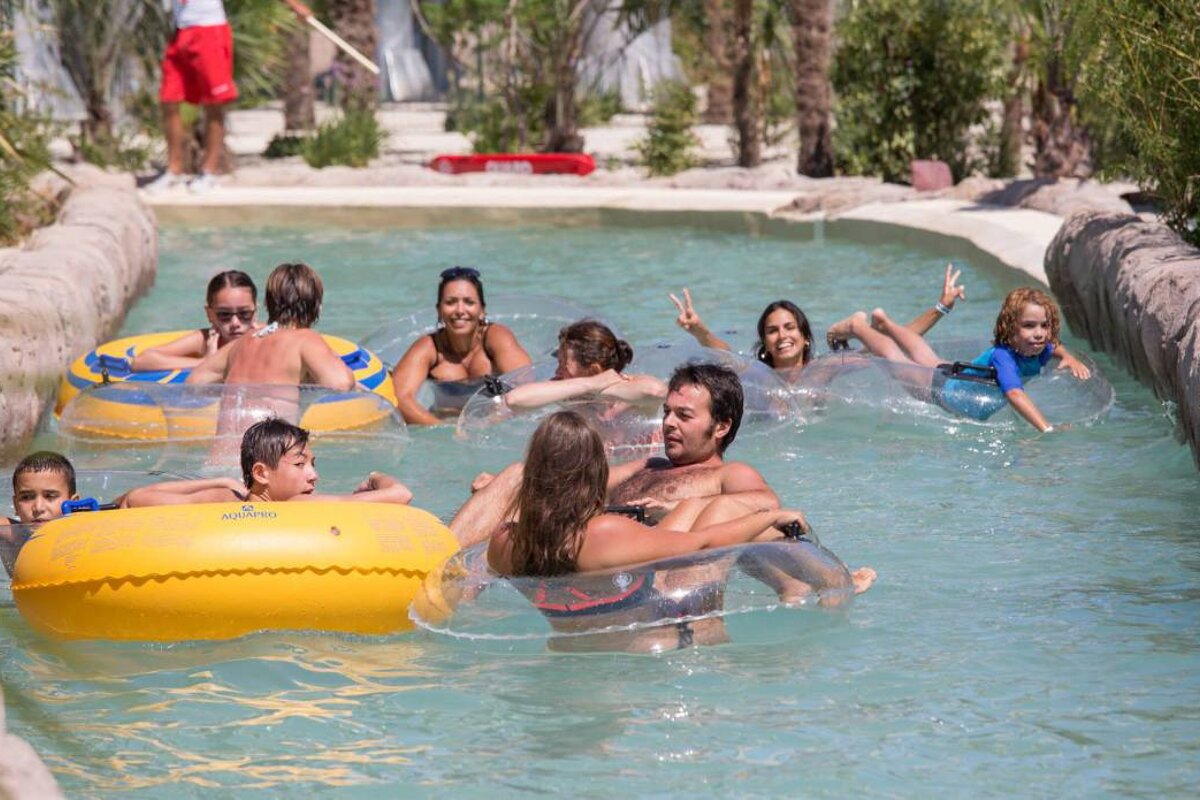 © Splashworld Provence, Monteux
Family days out in Provence
Parks and adventure for the whole family
Provence has been a popular choice for family holidays for many years, thanks to the ease of access, the weather and the plentiful activities for children, particularly in the summer.
Here we round up some of the best days out to keep the kids entertained.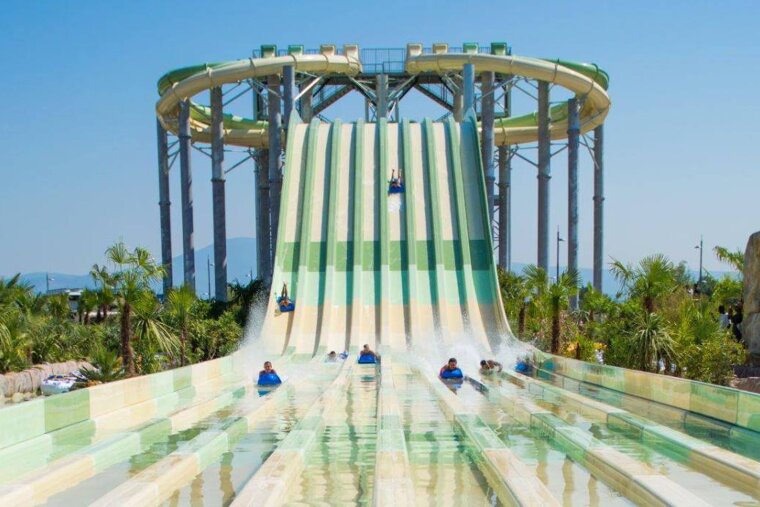 Splashworld, Monteux
There are several waterparks on the south coast close to Cannes and St Tropez, but not many inland.
In fact, Splashworld is the only one. It lies 15km to the east of Avignon and it's helpful to drive, as the closest train station in Monteux is 4km away. There are a range of easy to scary slides to try, and four attractions suitable for the little ones (under 1m20).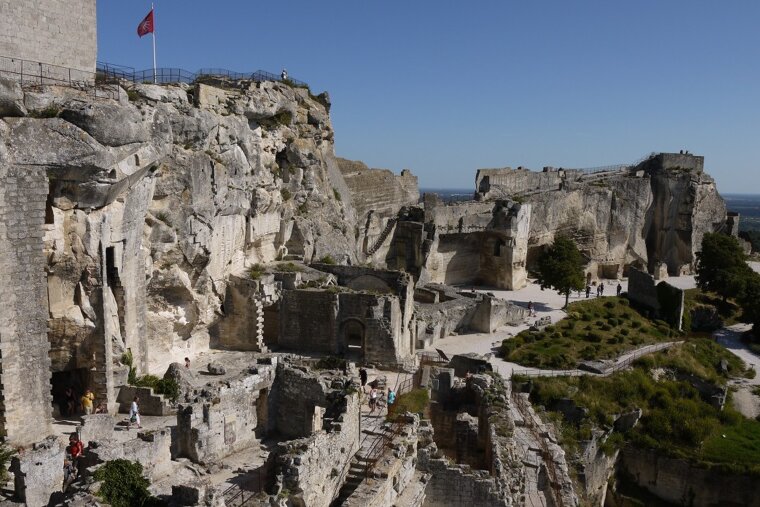 Chateau des Baux, Les Baux de Provence
For a ruined castle, this really is one of the best. Spread out over a hilltop, the Chateau des Baux, just to the south of St Remy de Provence, dates back to medieval times. Roped paths and ladders make exploring the castle very easy, and there are many activities for the children during the summer months. Falconry, archery, siege machines, battle re-enactments and other special activities are held from April to September.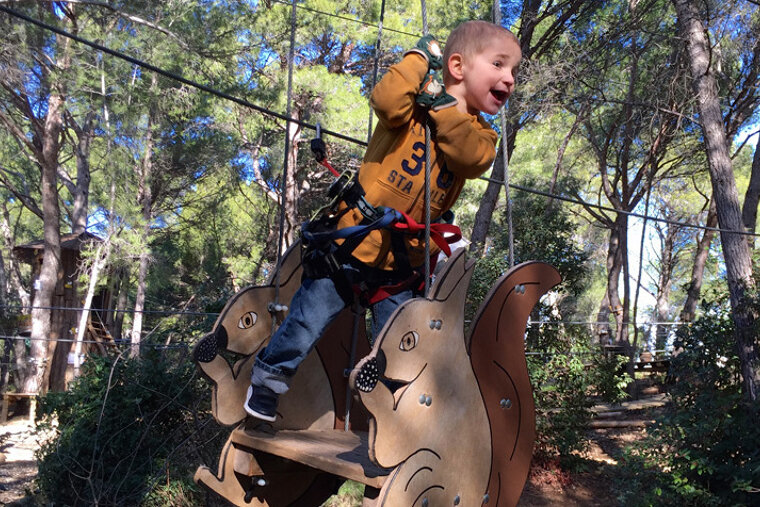 Accro Passion Tree Top Adventure, Salon de Provence
Provence is big on tree-top adventures and there are plenty to choose from throughout the area.
One of the best is Accro Passion Tree Top Adventure, located in Salon de Provence, half way between Aix and Avignon. It's one of the largest in the south of France and offers 12 courses suitable for adults and children aged two and a half and upwards.
Adults will be sorely tested too! You are clipped into a continuous line so you won't fall out of the trees, and you follow the course through obstacles, nets, ropes and platforms. The park also contains fitness trails, a BMX track and a playground.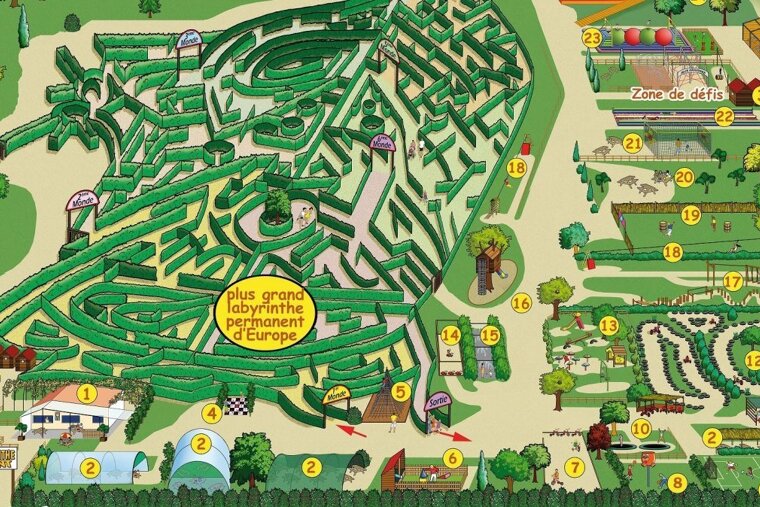 Labyrinthe Geant, La Roque d'Antheron
What child doesn't enjoy getting lost in a giant maze? Well, the Labyrinthe Geant park just 30km north of Aix has not one but two hedge mazes, where children can follow clues to collect a prize at the end. There are also trampolines, go-karts, rollerblading, zip lines and an adventure park to enjoy, plus water games and homeball.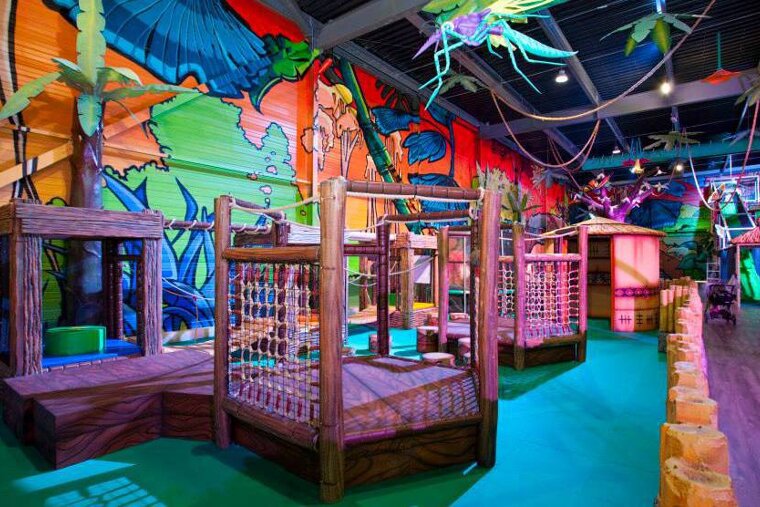 MontoPoto and Village des Automates, Saint Cannet
Sometimes, all the children want to do is run wild around a play area, and a great spot for this is in Saint Cannet, 15km north of Aix.
Here you will find an indoor soft play area (the biggest in France) and an outdoor playground set over eight hectares. The indoor park is called Montopoto, and is a blessing for bad weather days. Suitable for children aged 18 months and older, it features a jungle theme and has a variety of structures for kids to play on, plus electric cars, trampolines and rollerskating.
The Village des Automates is more of an old-fashioned adventure playground with themed areas that kids seem to love.
Both are open throughout the year.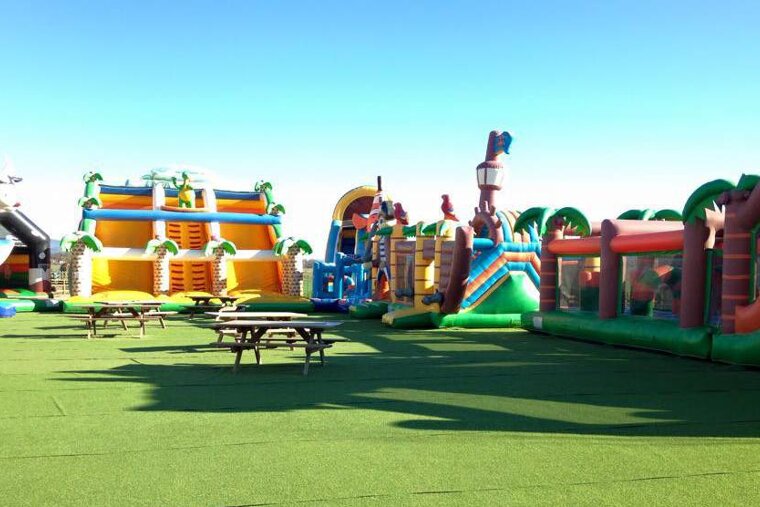 Corbi Parc, Corbieres
To the east of the Luberon area in the heart of Provence is the lovely village of Corbieres and Corbi Parc - a place that combines animals and children's activities. The little zoo contains farmyard animals as well as more exotic peacocks, camels and llamas. Your children can touch and feed the animals if they choose to do so. Other activities on site are playgrounds (inflatable and aquatic), zip lines, a giant trampoline, karting and bumper cars and a little train.
All the attractions can be used by children aged three and above, or under three when accompanied by an adult.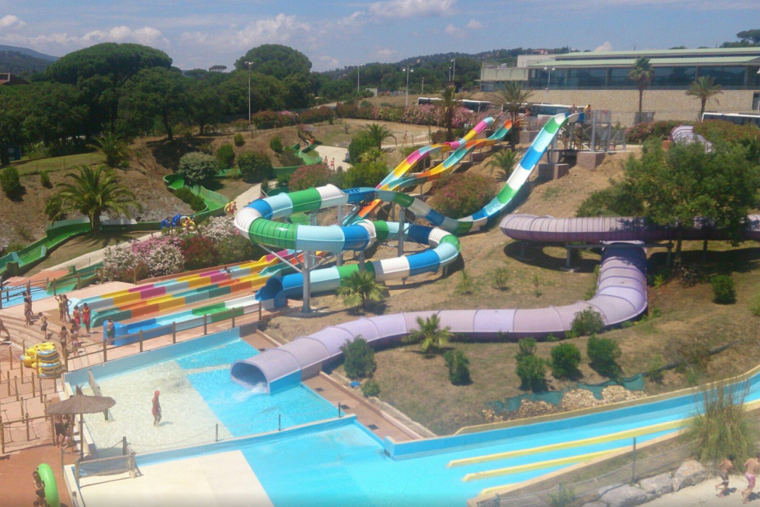 More inspiration...
This is just a small selection of children's things to do in Provence - for more ideas take a look at our page on Family Activities in Provence. From outdoor swimming pools, to horse riding, Roman ruins and medieval villages, there is plenty to explore! And don't forget about the local village fairs and festivals - these are really geared up towards children.
Have a look at our Events Calendar for more information (note, programmes for local fairs are generally released a week before the event, so check back closer to the time of your holiday).