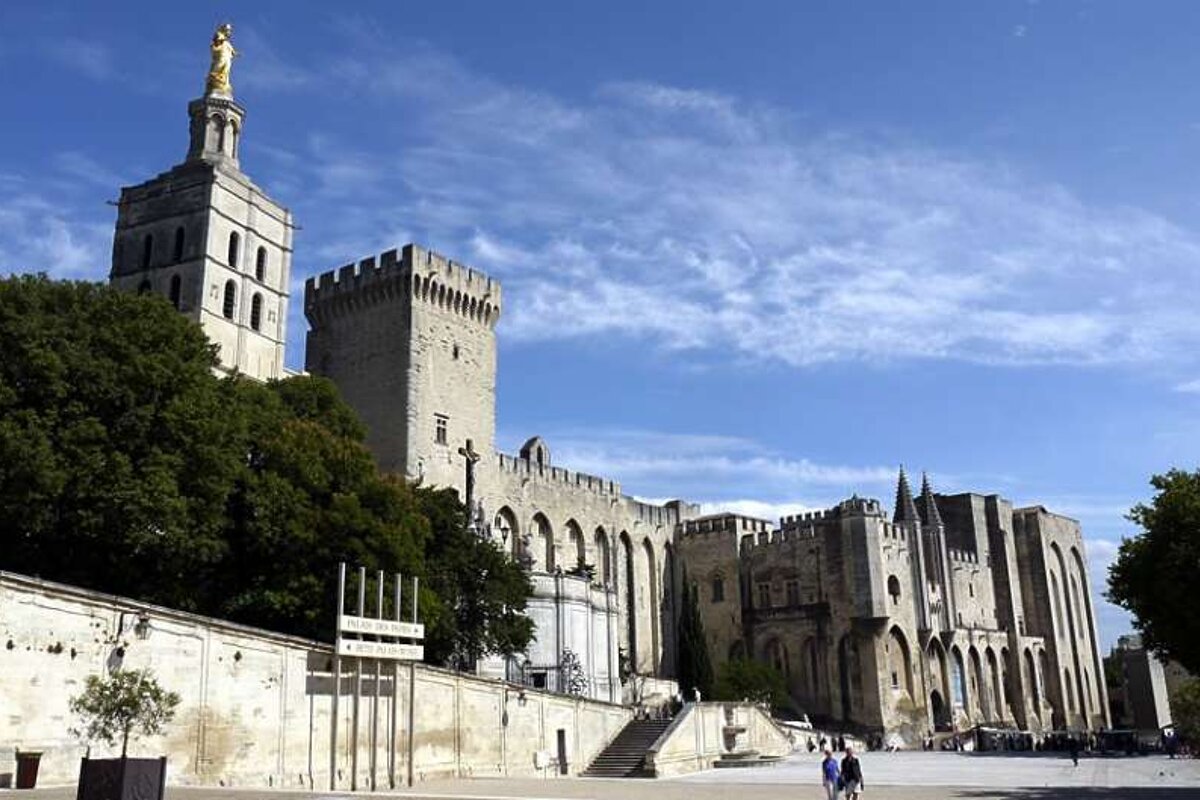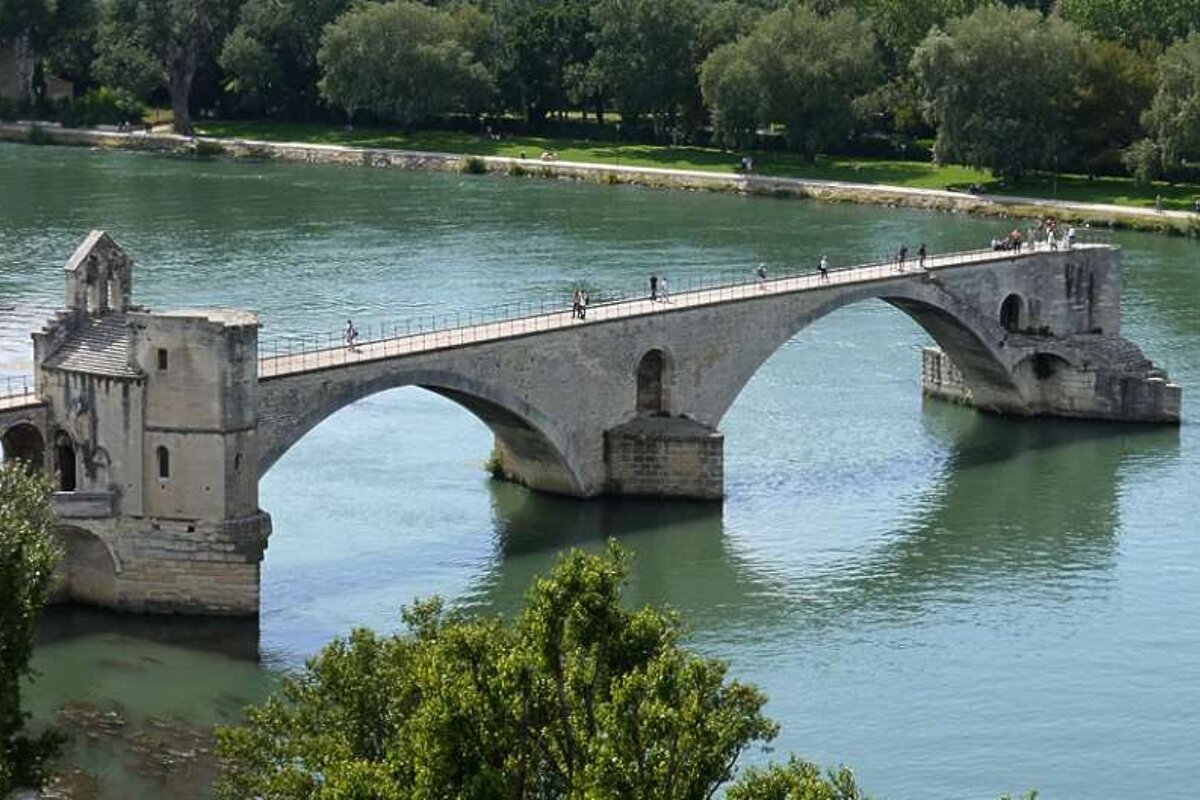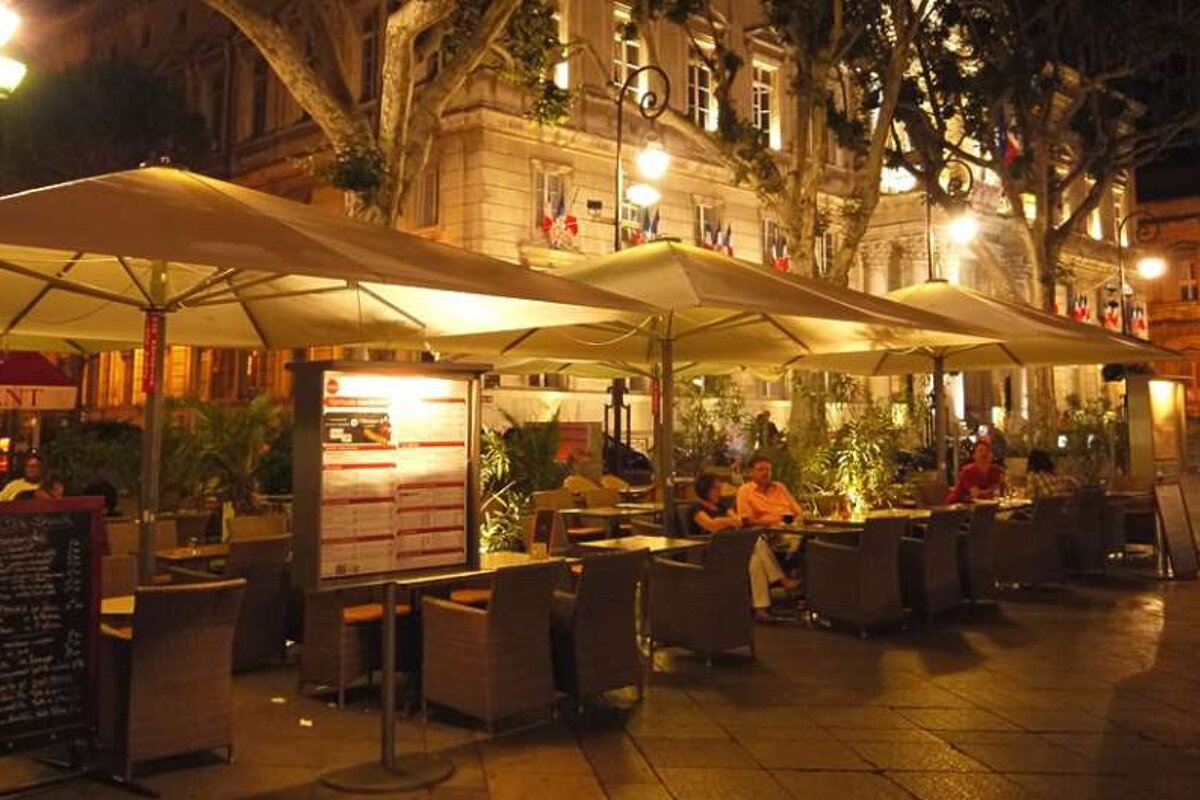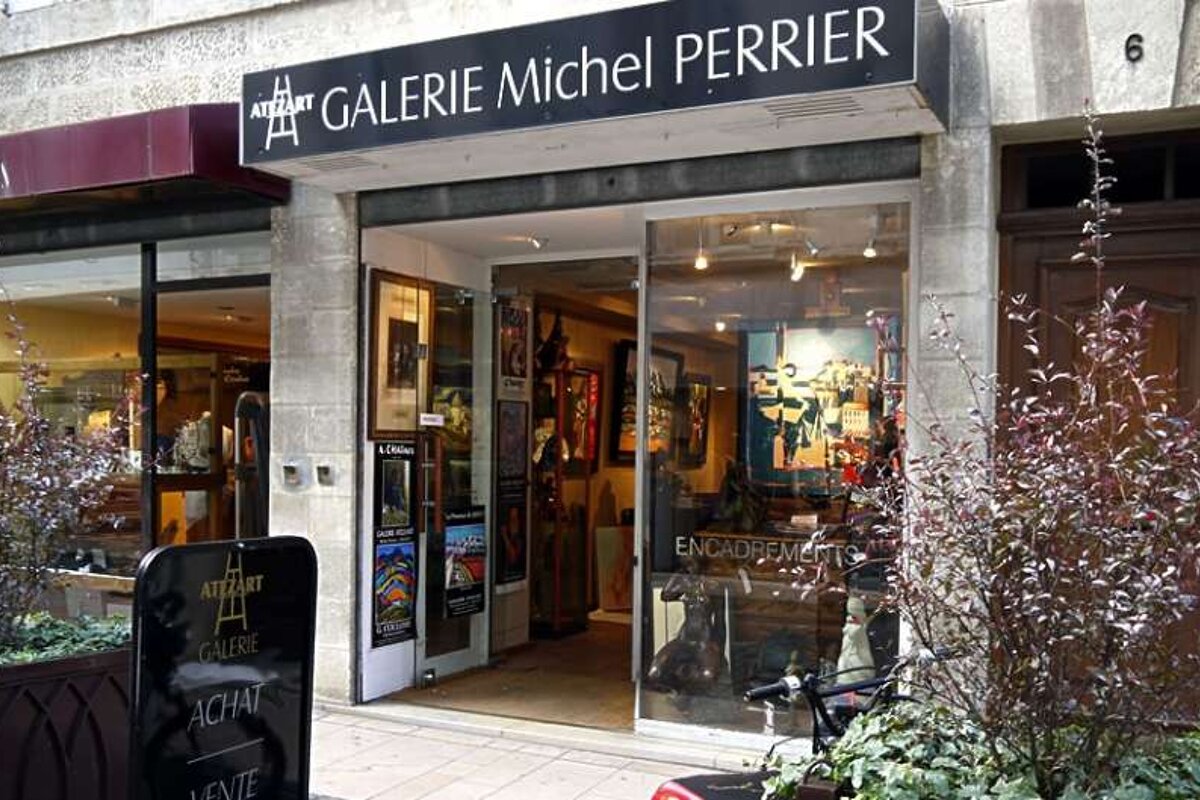 Avignon City Guide
Discover the city of Avignon
Avignon, the capital city of the Vaucluse is a town that is alive all year round. With its busy street life of sidewalk cafés, musicians, mime and dance, you will not be bored one minute. All this is set against a backdrop of medieval palaces, ramparts and churches, where you can explore the unique history of Avignon in the Middle Ages.
It's difficult to snap a picture of the old city as an entity. The best place to do so is from the river Rhône, even better from its western bank. Yet, when you are inside the city, it's hard to catch a glimpse of the river, or even feel that it's there. You need to climb up to the park, Rocher des Doms, to get a proper look and take a picture of the famous "Pont d'Avignon."
Today, Avignon is a city of lively peace. It's a city of students, tourists, and artists of every kind. The Place de l'Horloge is the center-point from where you can participate in the soul of the city.
History & Culture in Avignon
In 1335, under Pope Benoit XII, the construction of an enormous palace began, to house the Pope and his court. It was finished less than 30 years later, an astounding feat for those times. The vast Palais des Papes was a testimony of opulence and ostentation. With rich frescoes, painted by Matteo Giovanetti, intricate woodcarvings, splendidly tiled floors, a real luxury in those days, the palace was fit for King Midas.
The city seems built as a fortress, ready to defend itself against outside invaders, protecting its treasures as best it can. In the 14th century it had every right to feel threatened by thieves and looters. In 1309 Pope Clement V settled in Avignon, rather than Rome, where the political climate had become too dangerous for him and his entourage. Under pressure from the French King (who had seen to it that the new pope was of French origin, as were the six pontiffs that followed) the Pope chose sleepy Avignon as his new residence. With the new court came an influx of hangers-on, from minstrels to thieves, from academics to prostitutes. The population grew from 5000 to 40 000 in only a few years.
After Pope Gregory XI had returned to Rome, the steady decline of the palace began. During the following centuries, much of the richness was stolen or chipped away. When, in the 18th and 19th century, the palace housed soldiers, the grateful occupants took chisels and hacked away most of the precious frescoes to sell them in the streets.
Even after the papal court left Avignon, the city retained its presence in the world, with strife and finally peace. First, there were the counter-popes, during the time of the great Schism. Later the conflict with the protestants in the 16th century, when the Palais des Papes was used as a concentration camp for the religious rebels
Sights & Attractions in Avignon
Today, when you visit the Palais des Papes, you need a bit of imagination to see the opulence. You see it in the frescoes, left untouched, in a splendid vestiary, or in the tiled floor in the Pope's chamber.
During your visit to the palace, you'll be struck by its labyrinth of narrow corridors, opening to vast halls, connected to small annex-chambers, leading to secret stairways. Everywhere there's this sense of secrecy, of confusion, of hiding and protecting. Numerous are the secret caves and nooks, under granite slabs, hiding places for gold and coins. And judging from the repeated attacks on the papal house, and the ransoms paid from the papal coffers, the precautions were justified.
There's much more to the city than the papal palace and the festival of artists. True, in Roman times, Avignon (or "Avenio" = town of the strong wind - indeed the mistral here can be most forceful) was insignificant by comparison to Arles or Marseille. You'll find few Roman ruins in the city. Its rich history stems from the papal legacy and its spoils, such as the Petit Palais, a former palace for cardinals, now a delightful museum of medieval art, or the Cathedral of Notre-Dame-de-Doms.
And last, but not least, there's the bridge, commonly known as Pont d'Avignon. Its official name is Pont St-Bénézet, named after a 12th-C shepherd who had received a command from heaven to build this essential bridge over the Rhône. Everyone thought he was crazy, but with help from other believers, he finished the work. Alas, the skeptics were right. The violent currents in the Rhône, compounded with the mistral, refused to ignore an obstacle such as a bridge. Again and again the, first wooden, structure crumbled. Later the granite enforcements fared no better. Finally, in the 17th C, the people gave up.
Now the bridge stands alone, cut off half way, serving no purpose but as an attraction and a reminder of the song: 'Sur le pont d'Avignon, l'on y danse'.
Just over the Rhone River is Villeneuve des Avignon which is a beautiful old medieval town that was the residence of cardinals in the 14th century. The town was originally called Villenvue Saint Andre by King Philip the Fair and during the papacy, popes and cardinals built many convents and churches here. It later became known Villenvue des Avignon.
If you want to see all the main sights it may be worth getting the Avignon Passion, a free pass that you can pick up from the tourist office (on Cours Jean Jaures/Rue de la Republique). It gives you 10% off all monuments, museums and tourist transport and is eligible for a family of up to 5 people. There are also plenty of different city tours giving you the full Avignon experience, head to the tourist office for more information on these.
Most of the main sights are located within the area bounded by the old city walls. The impressive Papal structures are to the north of the city and afford wonderful views over the River Rhone. Wander along any alley in the ancient medieval quarter, peering through wrought-iron gates and heavy wooden doors, and you will find magnificent patios with their stone staircases, galleries and arcades.
Events in Avignon
The Avignon Festival in July is one of the most famous cultural manifestations in France, attracting artists and visitors from all over the world.
Things to Do in Avignon
If it is shopping you are after, there are some great markets, speciality food shops, high street stores and malls. The best shopping streets are Rue de la Republique, where you will find the tourist office as well as food shops, boutiques, restaurants, cafes and high street stores, and Rue Joseph Vernet where you will find French boutiques offering high-end fashion and accessories. Just outside of the city centre you can find Buld'air which is a large mall for home accessories, perfumes and cafes.
Les Halles is a gourmet food market and, although set in a rather unattractive market hall, it provides the best place to get regional produce likes cheeses, meat, fish, bread and charcuterie. Around 40 stalls set up and open every morning except Mondays. If it is flea markets that tickle your fancy then the Marche aux Puces takes place every Sunday morning and is located near Place des Carmes. It is worth getting there early to find various antiques, nic-nacs and goodies. On a Saturday you can also find a lovely flower market in Places des Carmes.
There are various other activities other than sightseeing available during a trip to the area. Just a 25 minute drive from the city centre is Amazonia, a Jungle themed park where you can take the kids to have a little run around, have a go on a waterslide and burn off some energy. If you fancy yourself as a bit of a chef or just want to learn more about cooking then there are a few courses you can attend. The most noticeable are the cookery courses that take place in Les Halles where you start off wandering the market purchasing the fresh Provencal produce, and then cook and taste during a lesson from 9.30am to 1.30pm. There are lessons available for children too so the whole family can enjoy the experience.
Dining in Avignon
With a large selection of restaurants, cafes and bistros, you are never short of finding a good eatery in the city. The Michelin Starred La Vielle Fontaine is notably one of the best in town and definitely worth a visit if you are looking for something special. Restaurant Christain Etienne, another Michelin starred restaurant, is located right next to the Palais des Papes with food made from fresh Provencal produce and set menus of up to 7 courses.
Nightlife in Avignon
If you want a casual drink or bite to eat, Rue des Teinturiers is lined with various cafes and in the summer the large sycamores provide some cool and much needed shade. L'offest is a café and restaurant is favourite by locals, with outside seating on Rue des Teinturiers itself. La Tachedencre is a cafe-theatre that will be slightly different to your average dining experience, with performances and entertainment every night ranging from theatre to comedy to music, it is at 1 Rue Tarasque.
Where to Stay in Avignon
A l'Ombre du Palais B&B is a small guest house that has an owner as bright and welcoming as the exotic interior; it also benefits from an excellent view overlooking the square of the Palais des Papes. Le Limas B&B is a more modern and contemporary B&B with four rooms, also with great views over the palace.
Hotels in Avignon
Avignon has a large choice of hotels and B&B's within reach of its centre, from small, classic Provencale style rooms to the more opulent mansion style houses with ornate furniture and uniquely styled boutique hotels.
Luxury Hotels in Avignon
If you are looking for a luxury accomodation in Avignon, La Mirande will not fail to disappoint, with its beautiful and opulent fittings and an 18th century interior. The Hotel d'Europe is set in a beautiful bustling square and combines luxury with a great location and a Michelin starred hotel restaurant.