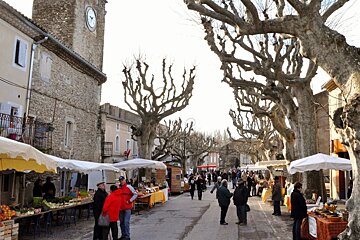 Richerenches Truffle Market
Weekly Saturday truffle market that's held all winter
Head to the Avenue de la Rabasse in Richerenches for the famous Saturday truffle markets, which take place from November to March every year.
Growers, brokers, chefs and a curious public come to see this local produce, otherwise known as black gold or black diamonds. You'll see truffles being weighed, deals being made and have the chance to buy some of this and other local produce whilst you're here.
The markets take place from 09:00 to 13:00.
Dates for this event
December 2023
January 2024
February 2024
March 2024
Location