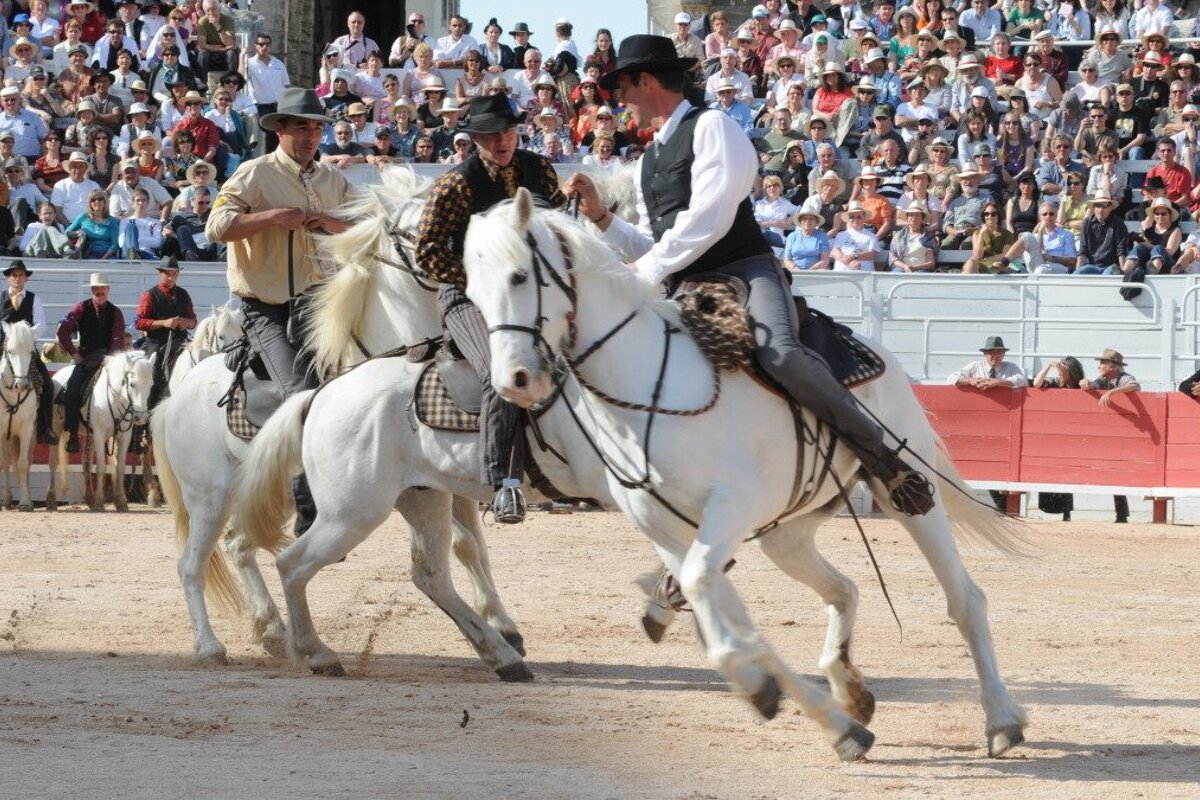 Reves de Camargue Horse Show, Arles
Spanish riding and Camargue horse show
Come and watch this memorable horse show with dancing horses and cowboys at the Mas des Jasses de la Ville/Manade Fernay.
There are two parts to the evening. Firstly enjoy a celebration of the Manade with a presentation of the herdsmen, 'Accampado' (gathering and sorting of the bulls by herdsmen on horseback), and see the Camargue mares with their foals. Then enjoy an arena show where the riders of the Manade Fernay display their riding skills.
There will be tapas and vino available, plus Sevillana dancers and guitar music during your meal.
Visit the website for more information.
Location