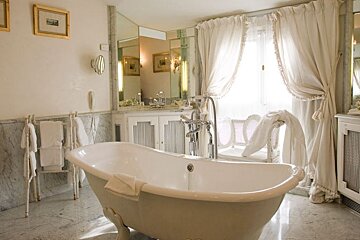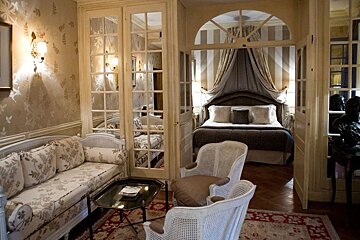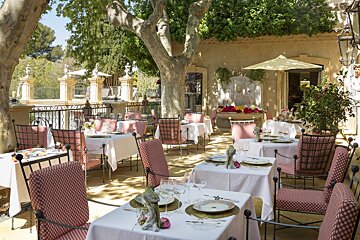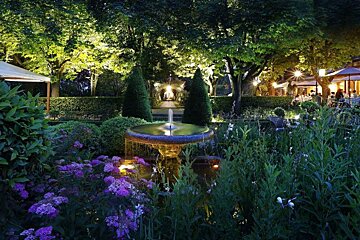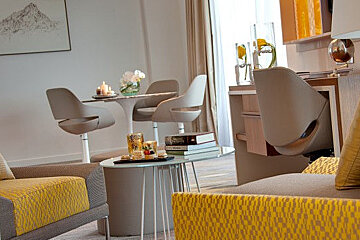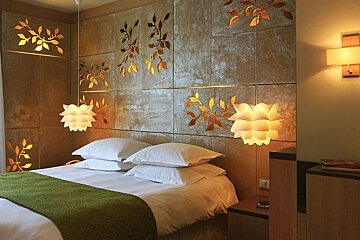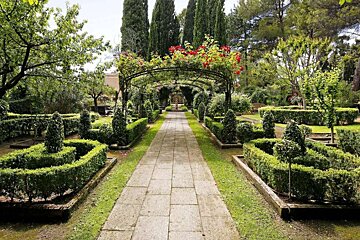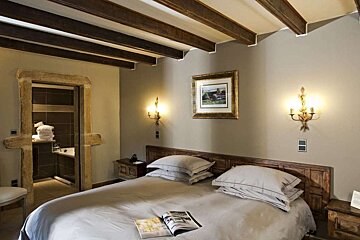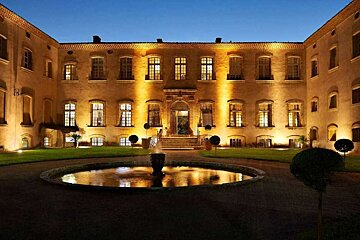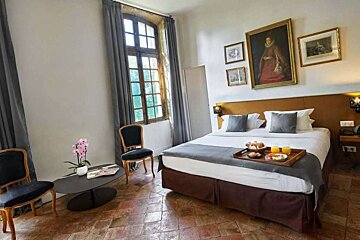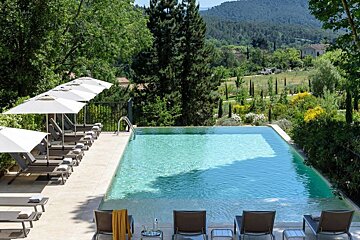 Fabulous Luxury Hotels in Aix-en-Provence
Provence's second city offers some beautiful places to stay
Hailed by many as the cultural centre of the South of France, Aix-en-Provence is packed full of interesting architecture, narrow streets, picturesque squares and plenty of museums and galleries.
If you're visiting Aix this year, you'll find a good choice of luxury accommodation, from glamorous grand villas and mansions, to chic and contemporary design hotels, either within the city or in its more rural outskirts.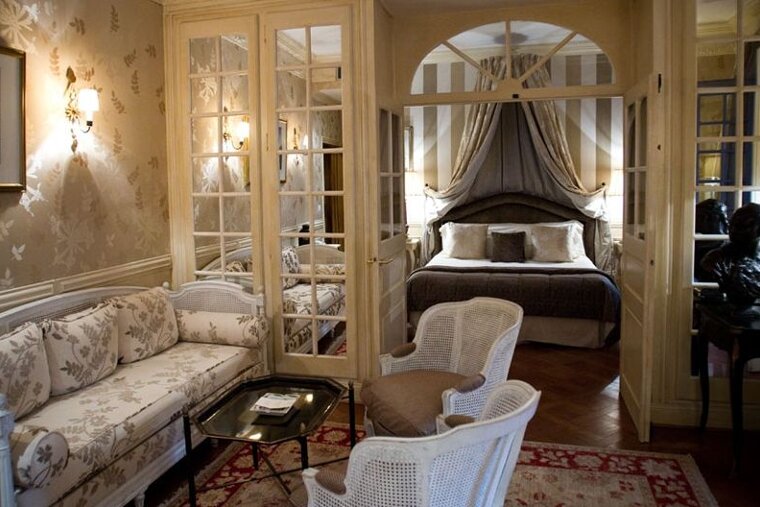 Sumptuous and romantic - Villa Gallici
Located on the northern edge of Aix city centre, this hotel can be found set within idyllic gardens, dotted with classical Greek statues.
Even though the hotel is incredibly close to the city, you'd be forgiven for thinking that you were staying in a country chateaux, far from anywhere. The décor is classical in design, with sumptuous fabrics and prints adorning the furniture and walls.
Dine at the hotel's gastronomic restaurant under the shade of the plane trees on the terrace, or relax by the outdoor pool followed by enjoying a beauty treatment in the spa.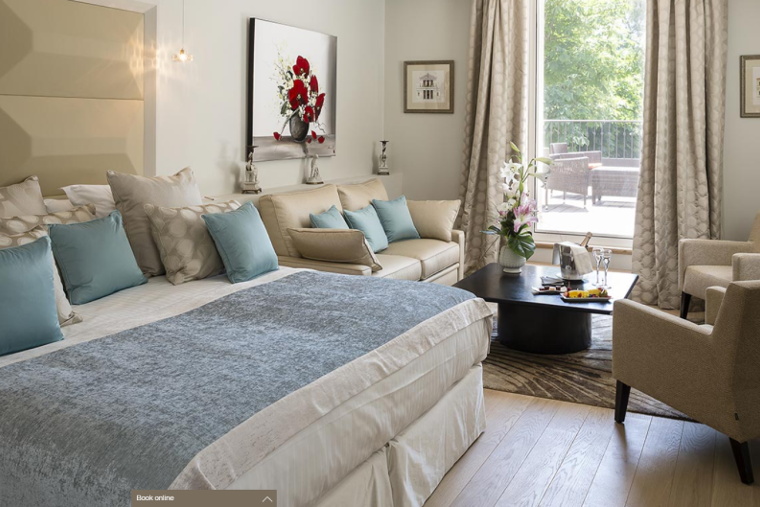 Classic and contemporary - Le Pigonnet hotel
Once a favourite of famed artist Paul Cezanne, Le Pigonnet Hotel combines the classic features of an 18th century mansion with more modern and contemporary design in some of its rooms and salons.
Its luscious gardens invite you for a stroll, where you'll find the large swimming pool and fountain. The gourmet restaurant offers a modern take on Provençal flavours and the spa and wellness area cater for those seeking to unwind.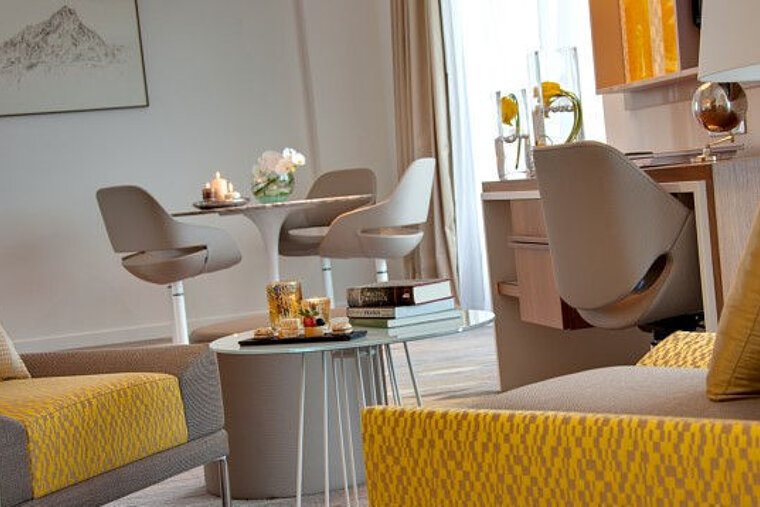 Modern luxury - Rennaisance hotel
The modern exterior of the Renaissance hotel makes it stand out from most of the other luxury accommodation in the area and this is also reflected in its interiors, with ultra modern furniture, fixtures and fittings throughout.
Its other main point of difference is its size; in addition the rooms and suites, it has a Presidential suite and lots of large outdoor spaces plus a gourmet restaurant that seats 300, this certainly isn't a small hotel. A large spa and wellness area with an indoor pool and gym tops off the facilities.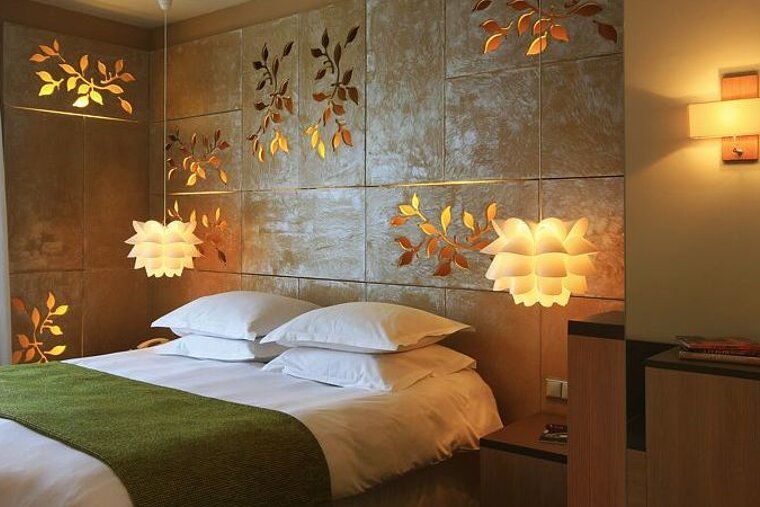 Quirky individuality - Hotel Cezanne
This rather quirky boutique hotel has quite an unassuming exterior, but once inside, you'll discover bright modern art adorning the walls, individually designed and decorated bedrooms and a flair for colour.
For those of you who like a leisurely breakfast, you can eat any time from 06:00 to midday and in terms of location you couldn't be more central, as the hotel is just a short walk away from the Cours Mirabeau.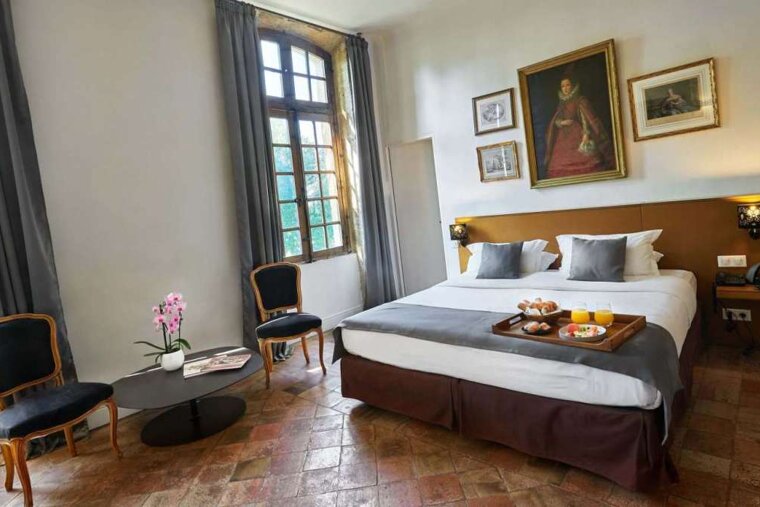 Gastronomic castle - Chateau de la Pioline
This wonderful chateau is situated just a few kilometres from the centre of Aix, set in a four-hectare park filled with statues, columns and pathways. Period furniture, tiled floors and elegant décor abound within, with just a hint of more modern and contemporary furniture dotted about.
There are spacious rooms, a library, business centre and a large pool in the grounds. The chef here creates mini masterpieces on your plate, which are a joy to behold and to eat.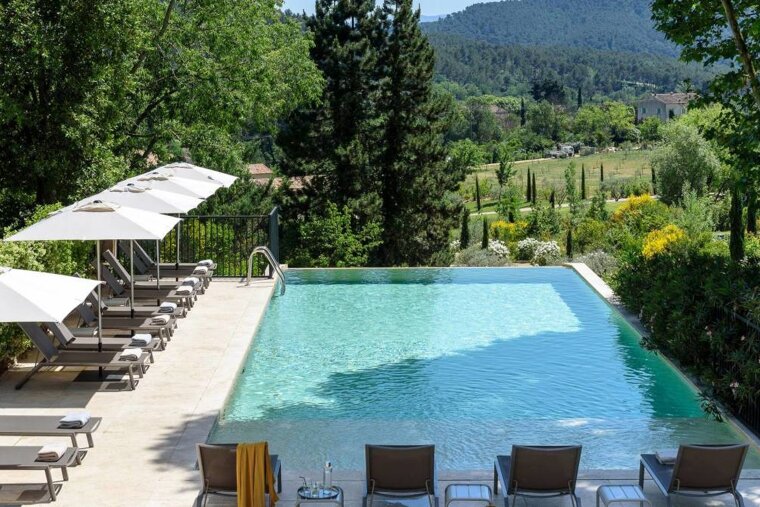 Private villas & hotel - Les Lodges Sainte Victoire hotel
Located on the Eastern outskirts of Aix, near Le Tholonet is the Lodges Sainte Victoire Hotel and Spa.
Not only is it a hotel but they also have four private villas that you can rent out by the week or the month. Each villa has its own private pool and garden, perfect if you're looking for a secluded break.
The restaurant here has been awarded a Michelin star, so if you're a foodie, this place should definitely be on your must-visit list. The rooms and suites in the main hotel are modern yet extremely comfortable.
More inspiration...
Aix-en-Provence is a bustling city with plenty of sights and attractions to explore, warrens of streets to wander around, great shopping, museums and galleries and some beautiful houses and gardens to visit. The Luberon, with it's beautiful countryside and idyllic hilltop villages is around a 40-minute drive north, whilst Marseille and the Riviera, Avignon and Arles are all about an hour's drive away.