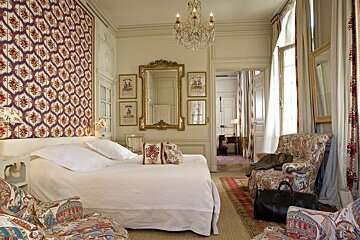 Top luxury hotels in Avignon
Where to stay in and around Provence's capital city if luxe is what you're after
From classic hotels to shabby chateau chic and modern and contemporary creations, Provence's capital city, Avignon, has plenty of choice for the discerning traveller.
Whether you're making Avignon your summer base for sightseeing and exploring or simply passing through on a tour of this wonderful region of France, you'll be spoilt for choice with this list of luxury places to stay in.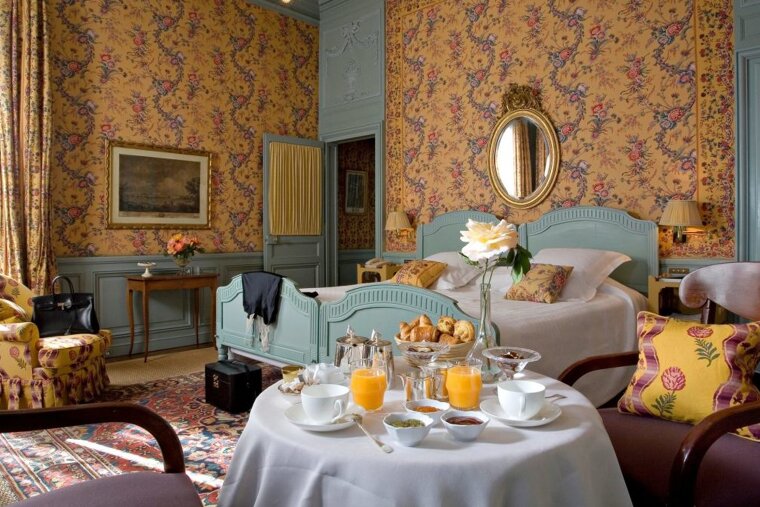 Central opulence - La Mirande Hotel
Step back in time to the 18th century at this extraordinary period hotel, La Mirande, where chandeliers and wall hanging tapestries are the norm.
As well as its uniquely decorated rooms, the hotel boasts a gourmet restaurant and a cookery school where you can learn all you need to know about Provençal cuisine. Its location is also fantastic too – you couldn't get much closer to the Palais des Papes than this.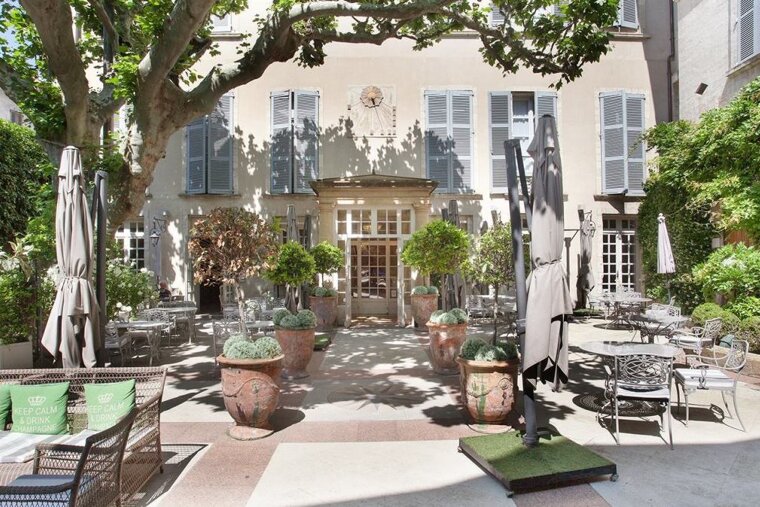 Classic chic - Hotel d'Europe
Another ancient building in the city centre, the Hotel d'Europe is classed as one of the oldest hotels in France, dating back to the 16th century when it was owned by the Marquis de Graveson.
With views of the Palais des Papes from its rooftop terrace and the Pont d'Avignon just a short walk away, the location of this hotel makes it a great base for exploring the city. It is also home to arguably one of the best restaurants in the city, La Vieille Fontaine.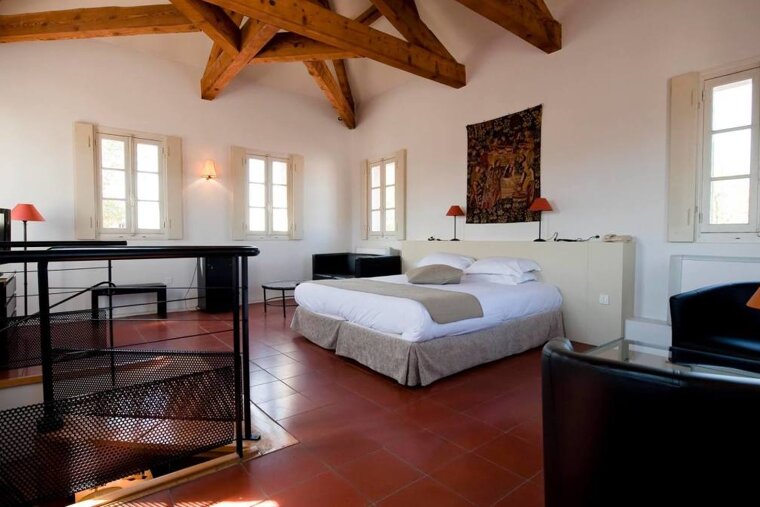 Renaissance elegance - Cloitre Saint-Louis
Originally built in 1589, the Cloitre Saint-Louis was formerly a Jesuit school, turned into a hospital during the French Revolution. It can be found with Avignon's city walls, next to the main tourist office.
On the roof is a large sun deck and swimming pool and there's also a secret garden where you can dine in private alcoves. It has spacious rooms both in the historical or the contemporary side of the hotel, as well as a gourmet restaurant.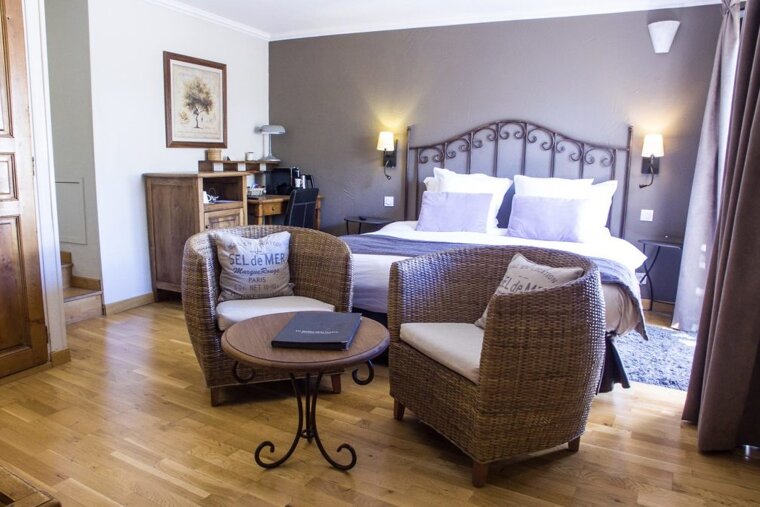 Neoclassical simplicity - Hotel de l'Horloge
Situated in a 19th century building in a central location in Avignon, Hotel l'Horloge offers smart and comfortable rooms within easy reach of the city's main sights and attractions.
More contemporary in décor than some of its neighbours, the hotel has rooms and suites decorated in warm tones, many of which have private terraces. The hotel doesn't have its own restaurant, but you have the whole of Avignon on your doorstep with plenty of great dining options available.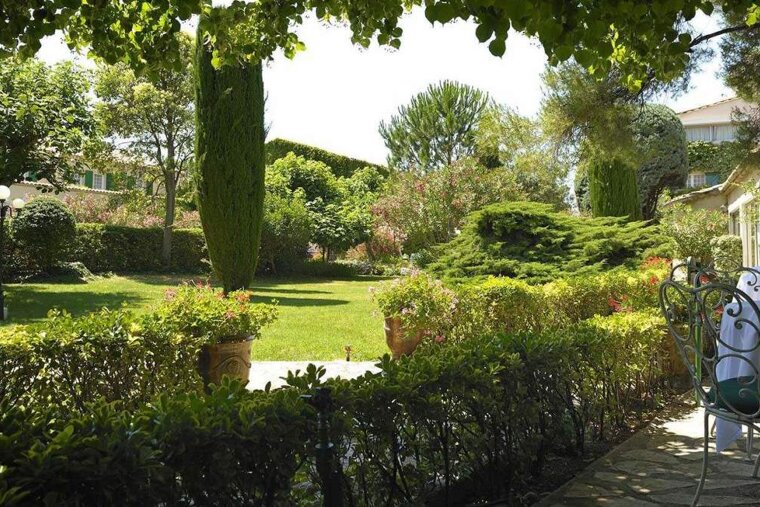 Converted castle - Auberge de Cassagne
Just a few kilometres from the centre of Avignon is the Auberge de Cassagne, a converted castle originally built in 1850. These days, it's home to luxurious accommodation, styled with country-style furniture and prints surrounding a central courtyard.
In the extensive grounds, you'll find a heated swimming pool and spa. There's also a fabulous gastronomic restaurant on site.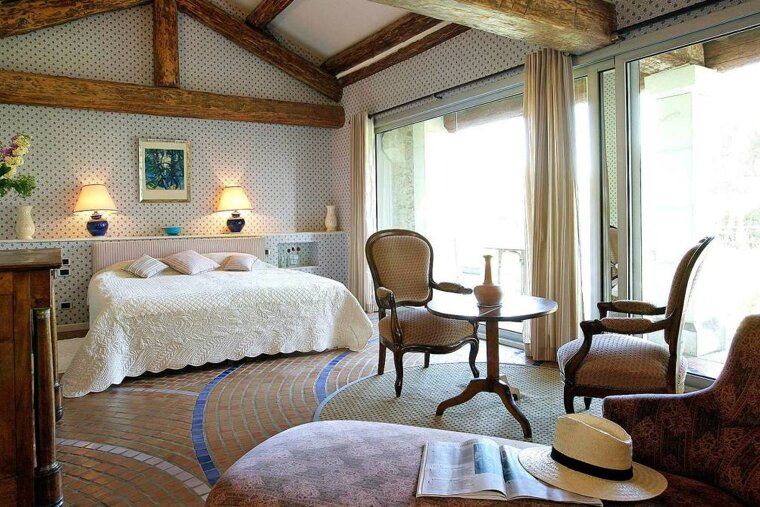 Country living - Auberge de Noves
On the outskirts of Avignon and situated within a 15-hectare park is the classically Provençal-styled Auberge de Noves.
The hotel has an outdoor heated pool ideal for relaxing after a day exploring the surrounding areas and one of the finest restaurants in the area, with around 45,000 bottles in their cellar. If you'd rather stay somewhere more secluded than in the heart of the city, this could be the perfect getaway for you.