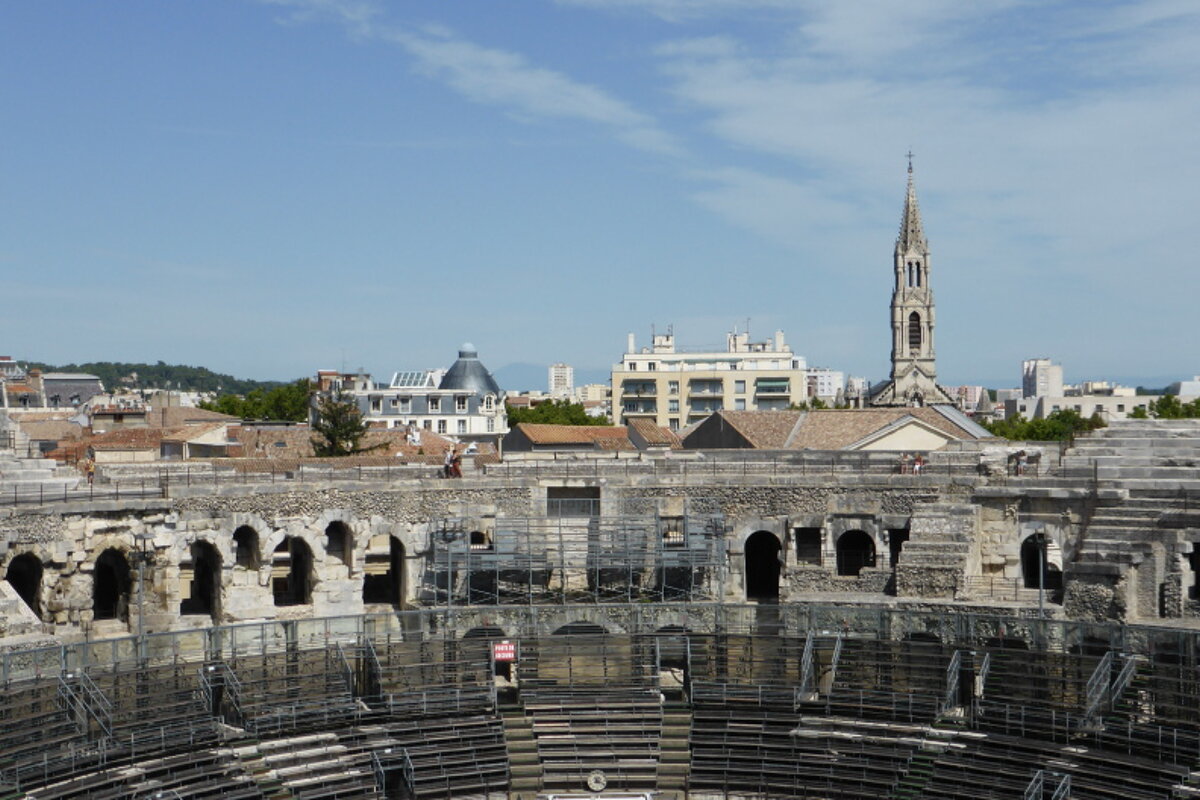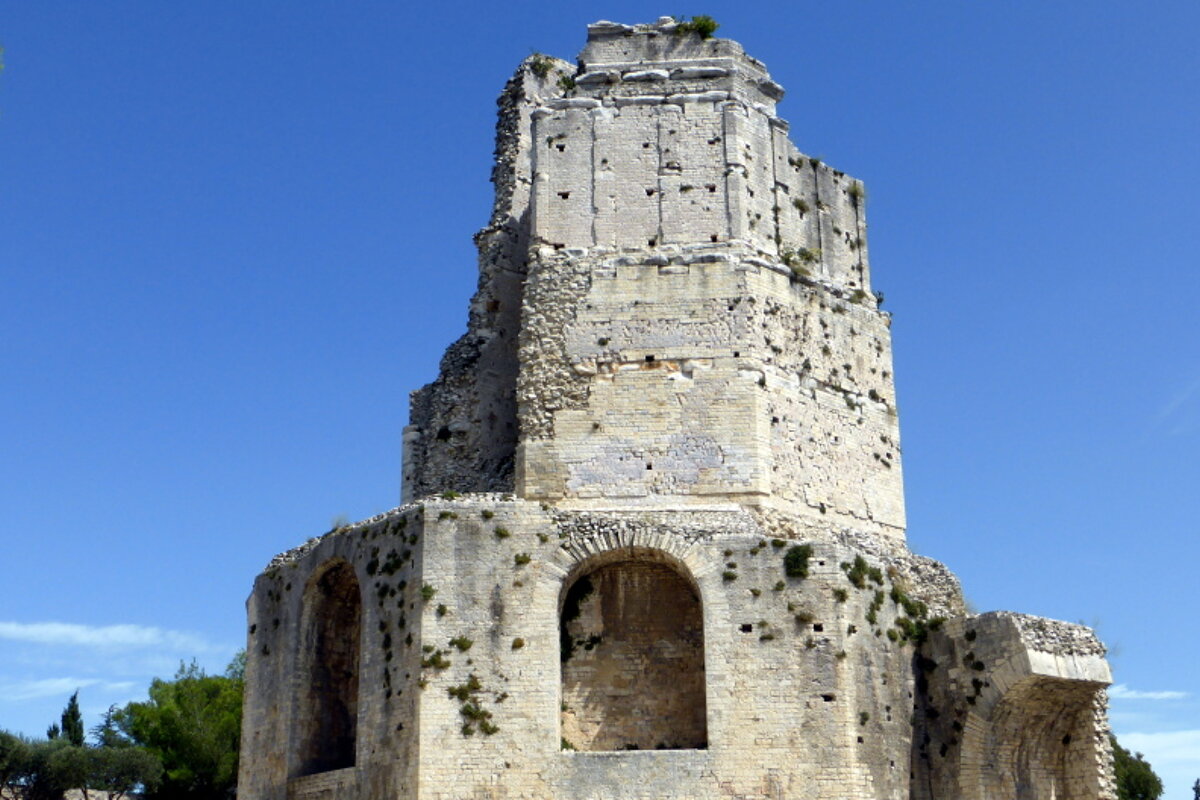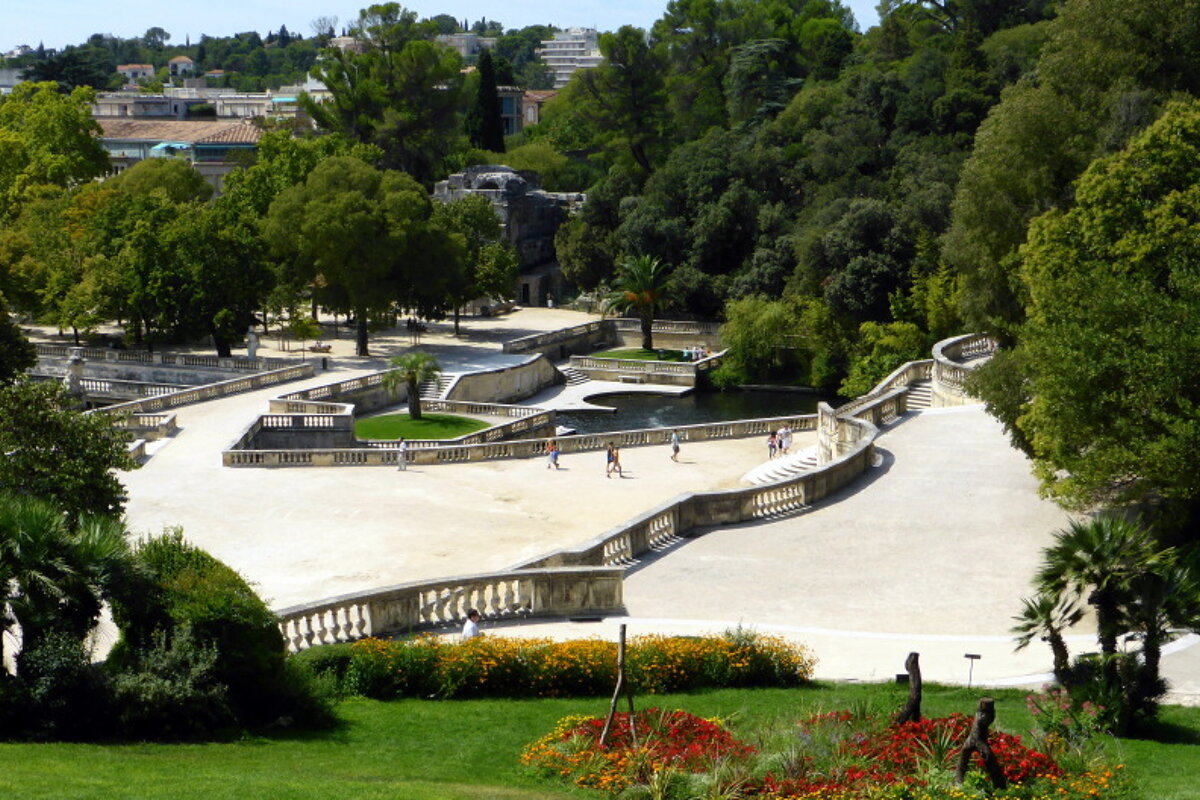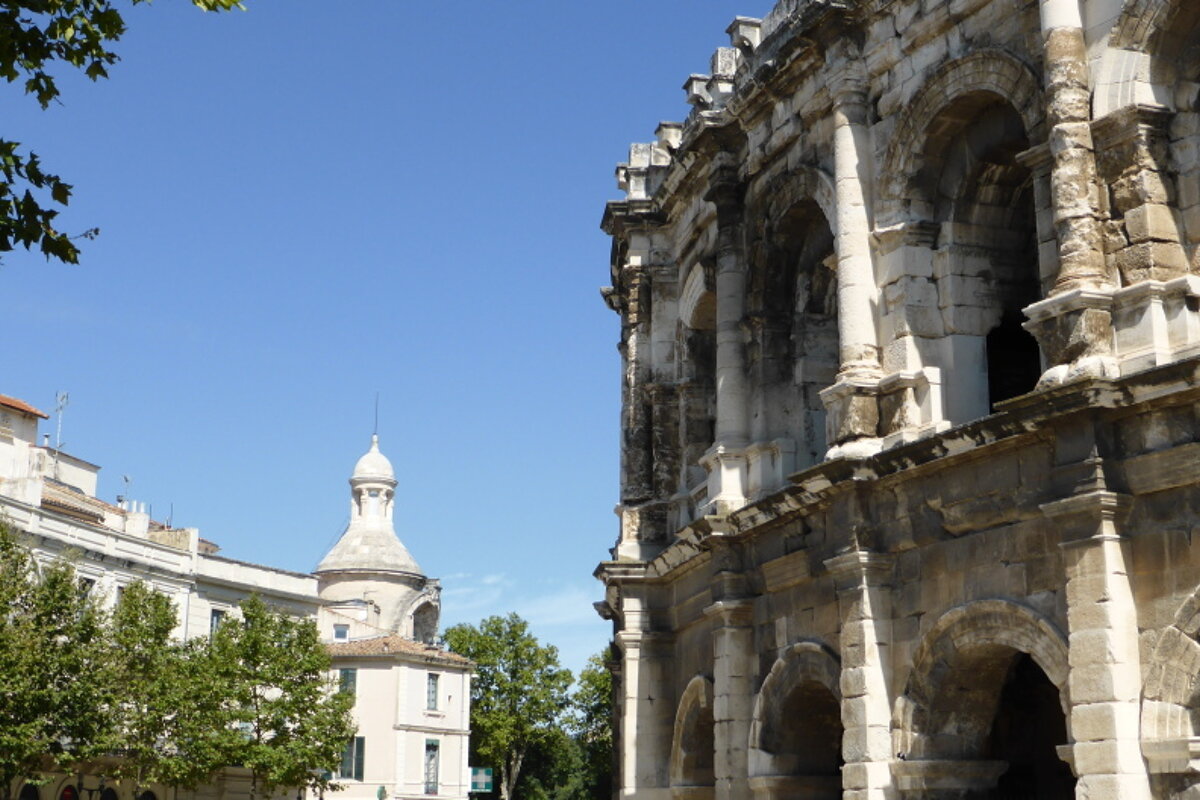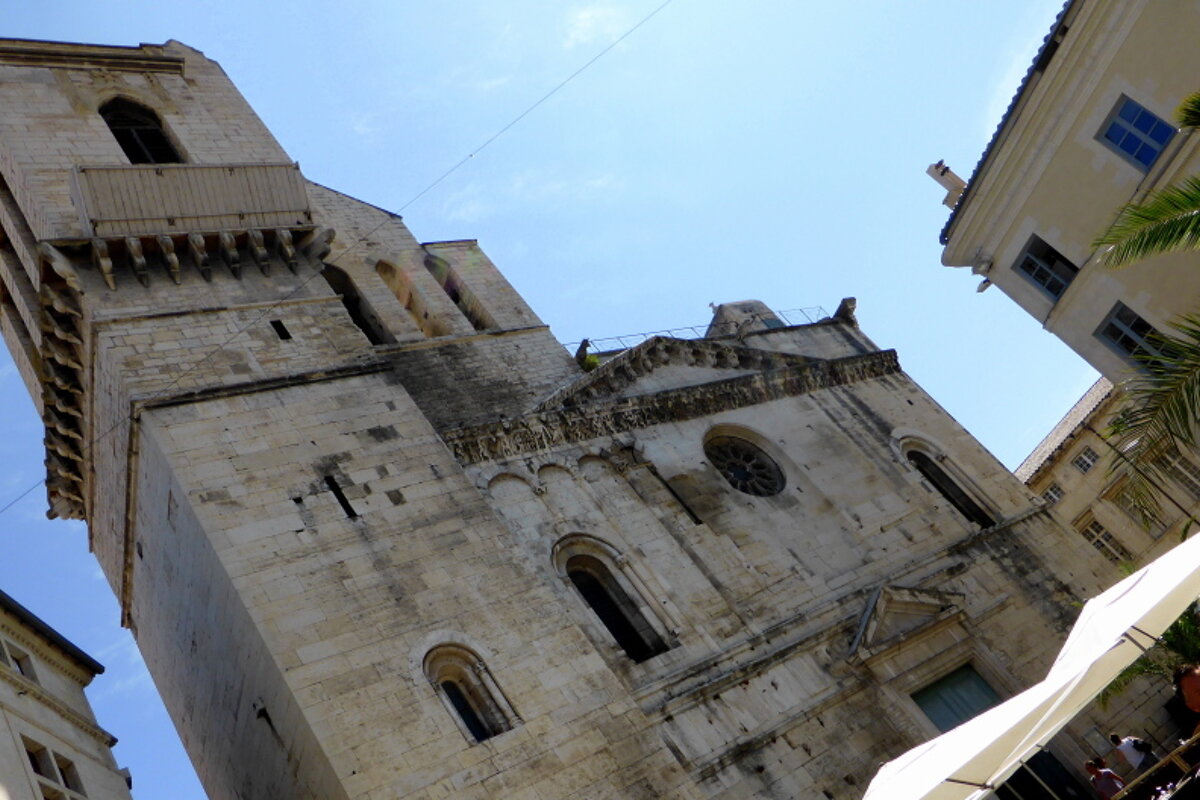 Nimes, Provence
Fabulous collection of Roman remains and a delightful city too
Even though Nîmes lies just outside the PACA-region, the town is so linked to Provence, in style, in history and in atmosphere, that we think it deserves a place on this website.
Nîmes has a very long and rich history, dating back to the Roman Empire when the city was home to between 50-60,000 people. There are several famous Roman monuments, such as the Nîmes Arena and the Maison Carrée and it's because of this, that Nîmes is often referred to as the French Rome.
History & Culture in [locality]
First inhabited in the Bronze Age there are monolithic reminders dotted across the region. It's however better known from its place in Roman history when it became a Roman colony in 50BC.
Veterans of the Roman legions who had served Julius Caesar in his Nile campaigns, at the end of fifteen years of soldiering, were given plots of land to cultivate on the plain of Nîmes. However it was under the rule of the Emperor Augustus that it really flourished, and it became the capital of the Narbonne Province.
The town fell into decline in the 4th century with the barbarian invasions, and after the fall of the Roman Empire in the West the town was controlled by the Franks but also faced invasions from the Moors in Spain.
Sights & Attractions in [locality]
A visit to the Roman amphitheatre is a must in Nîmes, apart from the fact that you can see if from various points throughout the city, it's a truly wonderful piece of Roman heritage that is still in use today. The Musée Archéologique houses pre-Roman, Roman and Gallic artefacts and displays.
If you have transport (or have hired a bike) then a trip to the iconic Pont du Gard will be worth the effort, situated 20km N/E of the town, and this aqueduct dates from c.19 BC. Again a magnificent example of Roman architecture and an imposing structure on this beautiful stretch of river.
Also outside of the city is the wonderful Gorges du Gardon. A beautiful place for hiking, cycling and relaxing with a picnic. To get a better idea of what to do there have a read of our sight review, 'A day out in Nîmes'.
Events in [locality]
Being an historical town there are plenty of events and Roman themed evenings to enjoy. The Roman Games, the Illuminations at Pont du Gard and of course the annual festival de Nîmes.
Dining in [locality]
Thanks to its huge popularity, Nîmes has all manner of different styles of restaurants cafés offering everything from gourmet dining to snack stops and places for a quick bite to eat.
Location