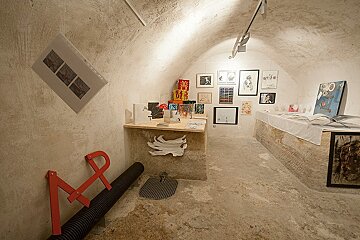 a-part Festival, Les Alpilles region
Contemporary art festival hosted in towns and villages across the Alpilles
'a-part' re-invents nature and surrounding landscapes with contemporary art that invigorates your senses, promoting new artists alongside established names.
Most of the art installations will be left throughout the summer and the festival will give you the chance to learn and discover more about the artists involved.
Some of the lesser known venues are not always well signposted so it is best to enjoy this festival as you come across it, or if you are in a particular area, rather than trying to navigate the exhibition as a whole.
Take a look at the website link for a more detailed schedule of what's on and where.
Watch this
Where and when
Aux Baux-de-Provence and Tarascon
Location