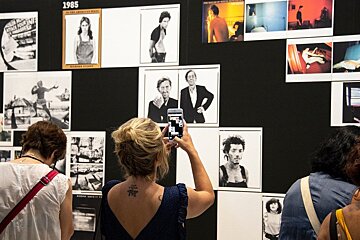 © Les Rencontres de la photographie, Arles
Les Rencontres de la Photographie, Arles
Photography festival held in Arles with exhibitions, screenings, seminars, conferences and training
Arles is renowned for its contemporary photography festival - Les Rencontres d'Arles. More than just a photography festival, the event welcomes famous names from the arts world as well as new graduates from the Arles photography college.
Members of the public can buy a festival pass that allows admission to all the exhibitions, workshops and lectures. Events continue into the evening and are held throughout the town, from Arles' famous Amphitheatre to the Parc des Ateliers exhibition halls.
The main festival lasts for a week in July, but many of the exhibitions remain open until September. Daily tours are also available for 1.5 hours.
Venue
Various locations in Arles
Location