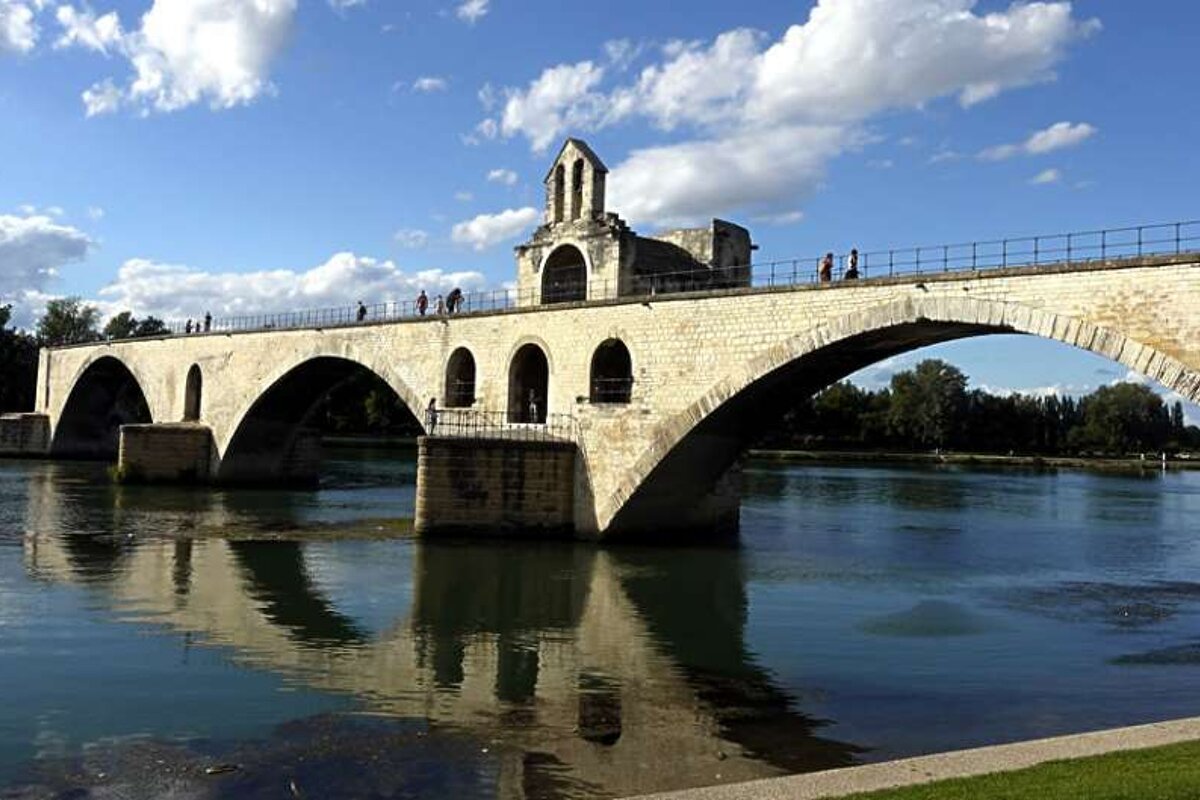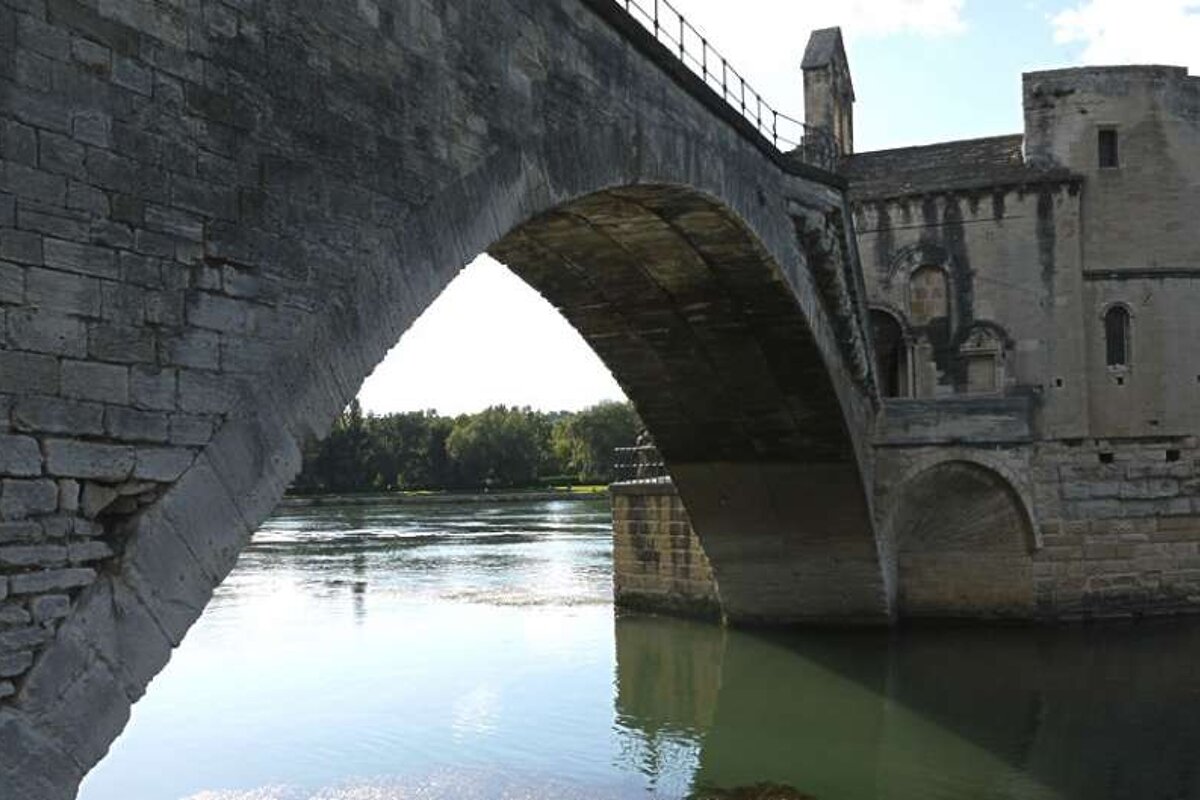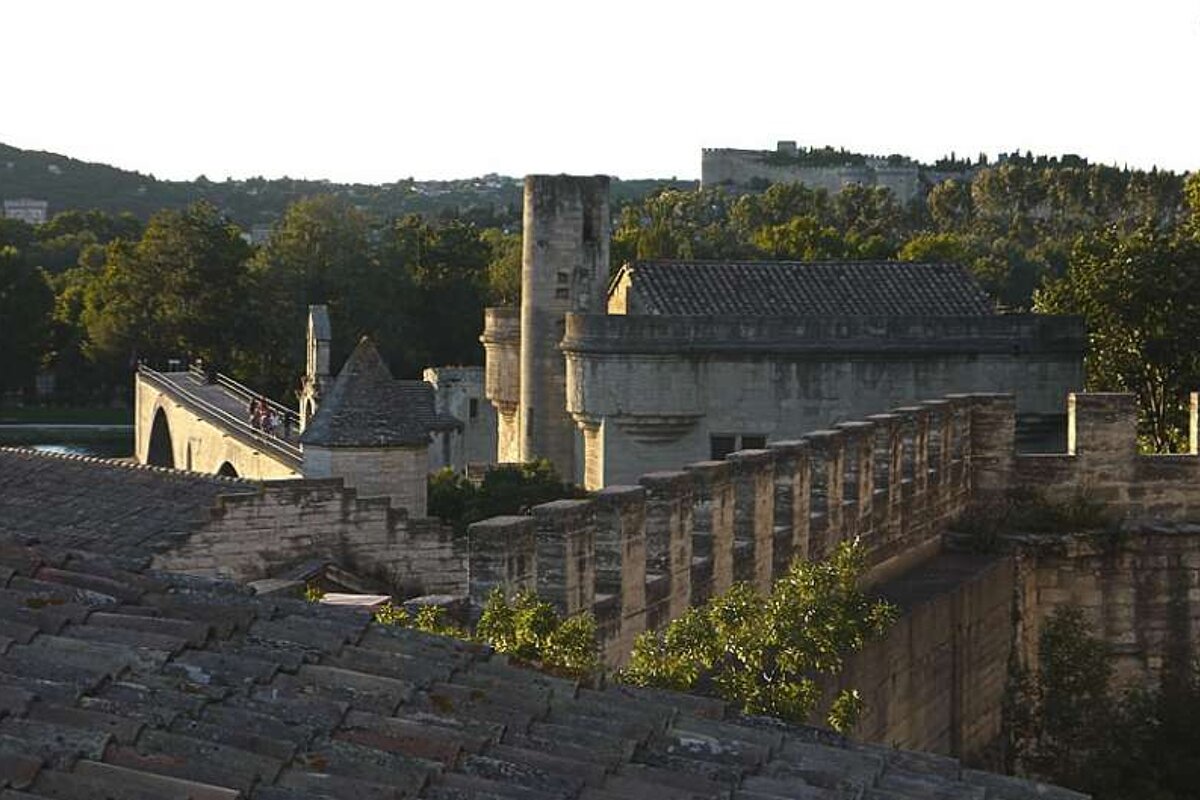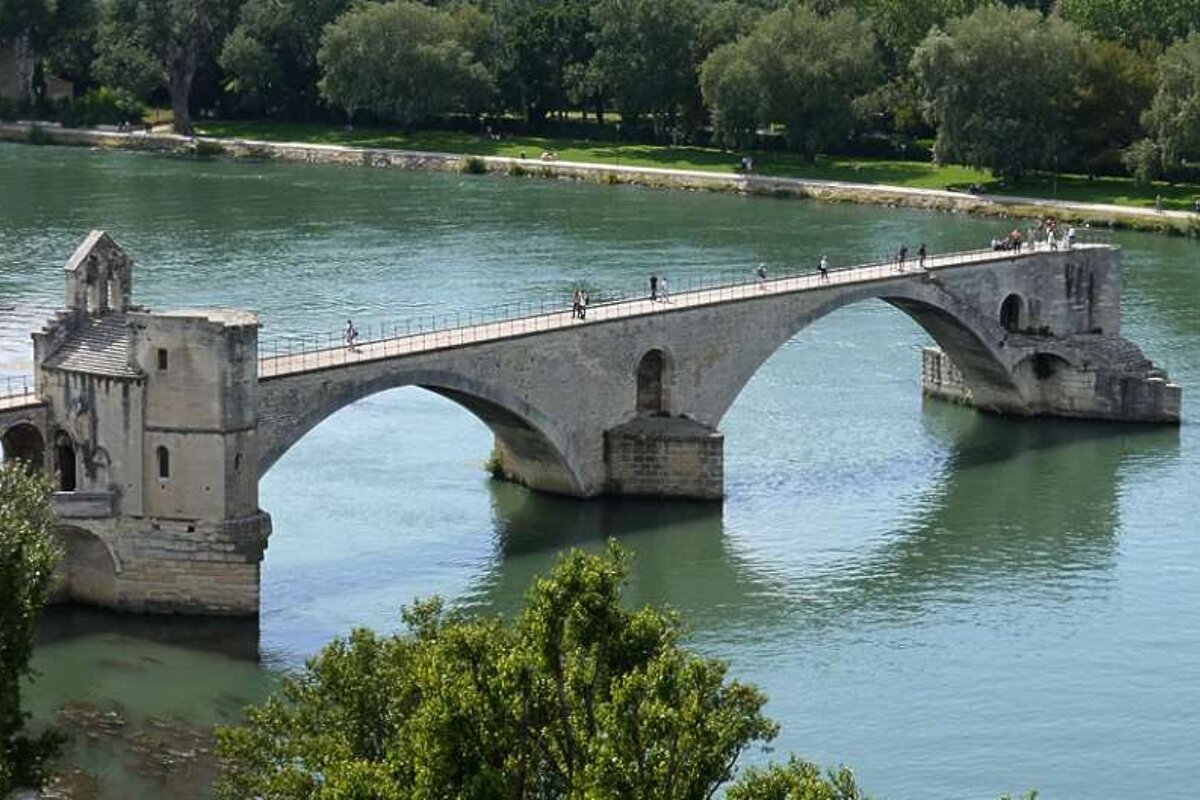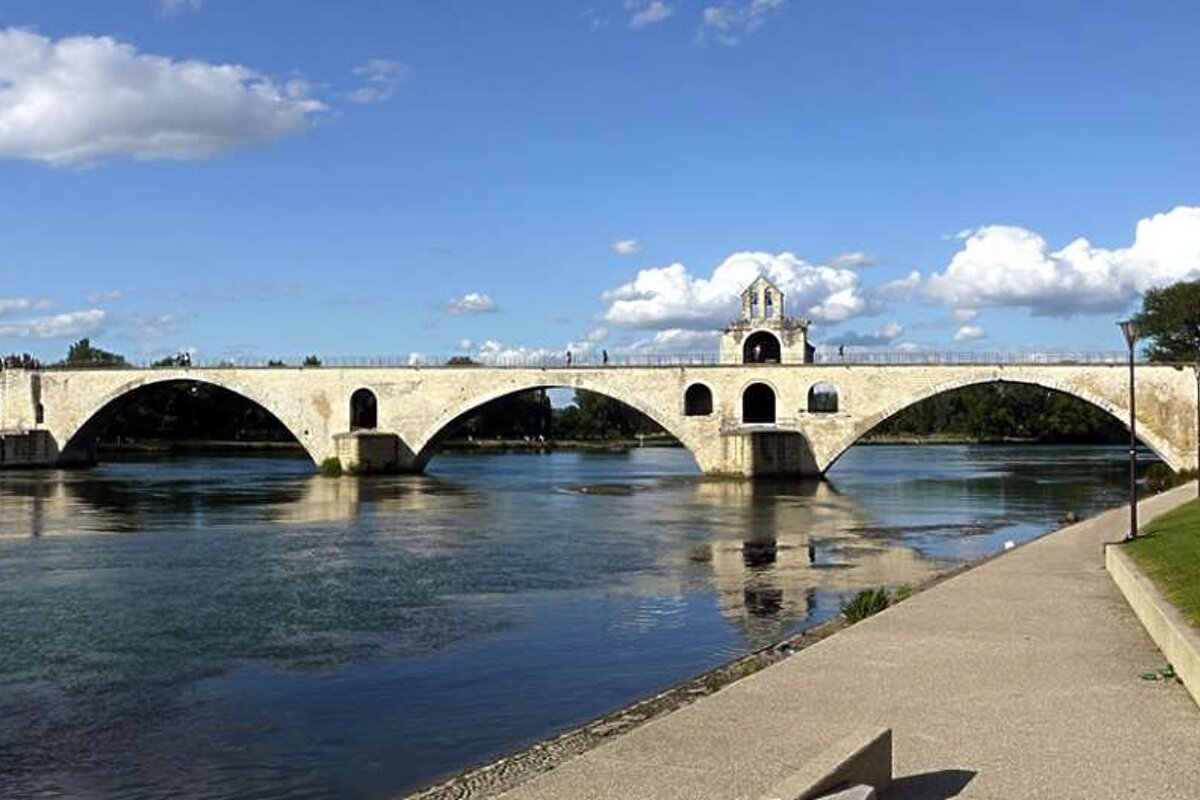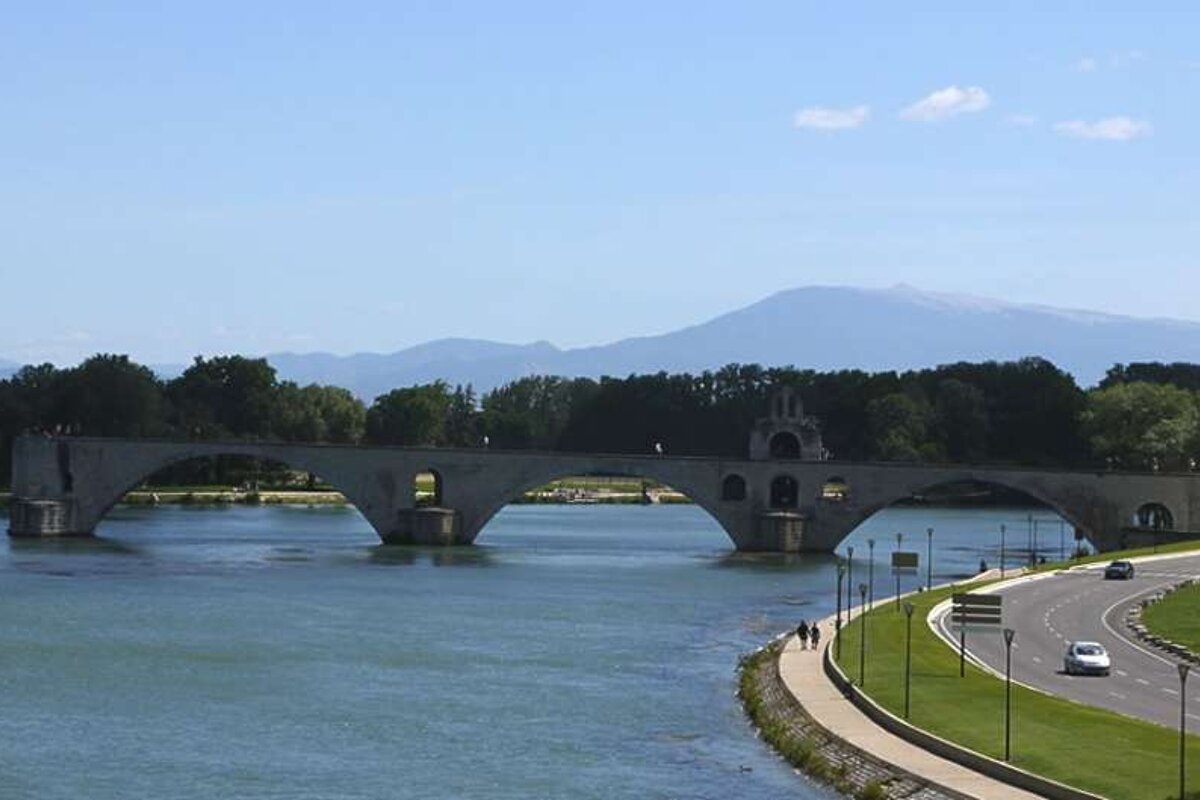 Pont St Benezet, Avignon
Famous Pont d'Avignon half bridge over the River Rhone
This famous bridge was first built to link the old town of Avignon to land across the wide River Rhone in Villeneuve Les Avignons. The original bridge ('pont') was built in the 12th century and stretched for around 900m and contained 22 arches.
The story goes that a shepard boy was told by God that it was his will to build a bridge in Avignon. The townspeople originally laughed at him, until the boy hefted a large stone onto his back and laid it in the river as the bridge's first stone. The bridge was the inspiration for the 15th century children's nursery rhyme 'Sur le pont d'Avignon' which now has worldwide recognition.
The bridge has since been destroyed by the flooding river and then rebuilt several times before reconstruction was finally abandoned in the 17th century. Only four arches remain today, but you can buy tickets to walk along the narrow footpath and use your imagination to think how it must have looked in its full glory.
When to come
Open every day all year long. Last tickets sold 30 minutes before the bridge closes.
Location