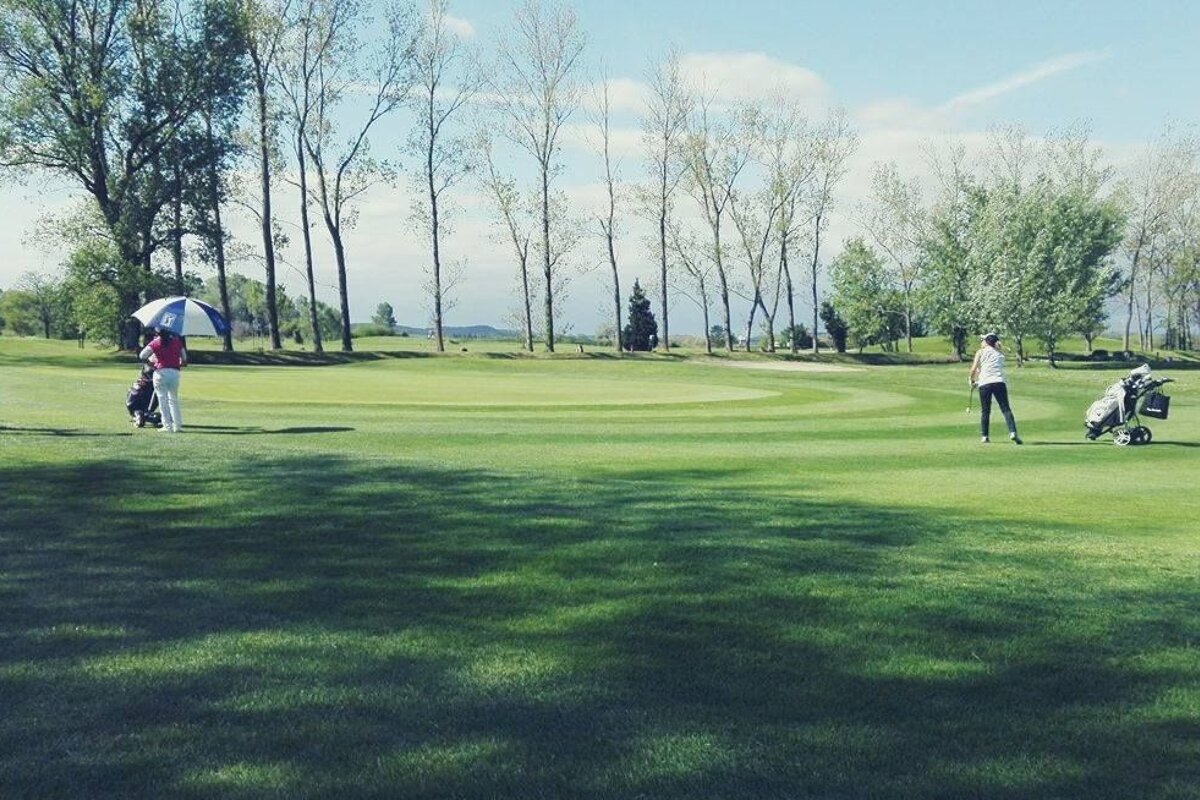 © Garden Golf Avignon, Avignon
Garden Golf Course, Avignon
Friendly golf club with two courses of 18 and 9 holes
In the heart of the rugged Vaucluse region, Garden Golf d'Avignon is surrounded by lakes, mountains and forests.
It features two golf courses of 9 and 18 holes, as well as a 24 space driving range, 2 putting greens, a pro shop and a clubhouse with restaurant. There is also a teaching pro, in case you want to book a lesson.
The 18-hole course is a 72 par, 6033m long course designed in 1987 byGéry Watine and Thierry Sprecher. The 9-hole course is perfect for beginners to find their swing amongst the various obstacles on the 1267m long course.
The Neighbourhood
Garden Golf Avignon is just 20 minutes drive from the famous city of Avignon, which is packed with historic buildings and beautiful architecture. The surrounding countryside is dominated by limestone rocks and the river Rhone.
Directions
You can drive from Avignon to the golf course in just 20 minutes by heading east along the D225 and then the D901, turning off at Morieres les Avignon.
Location