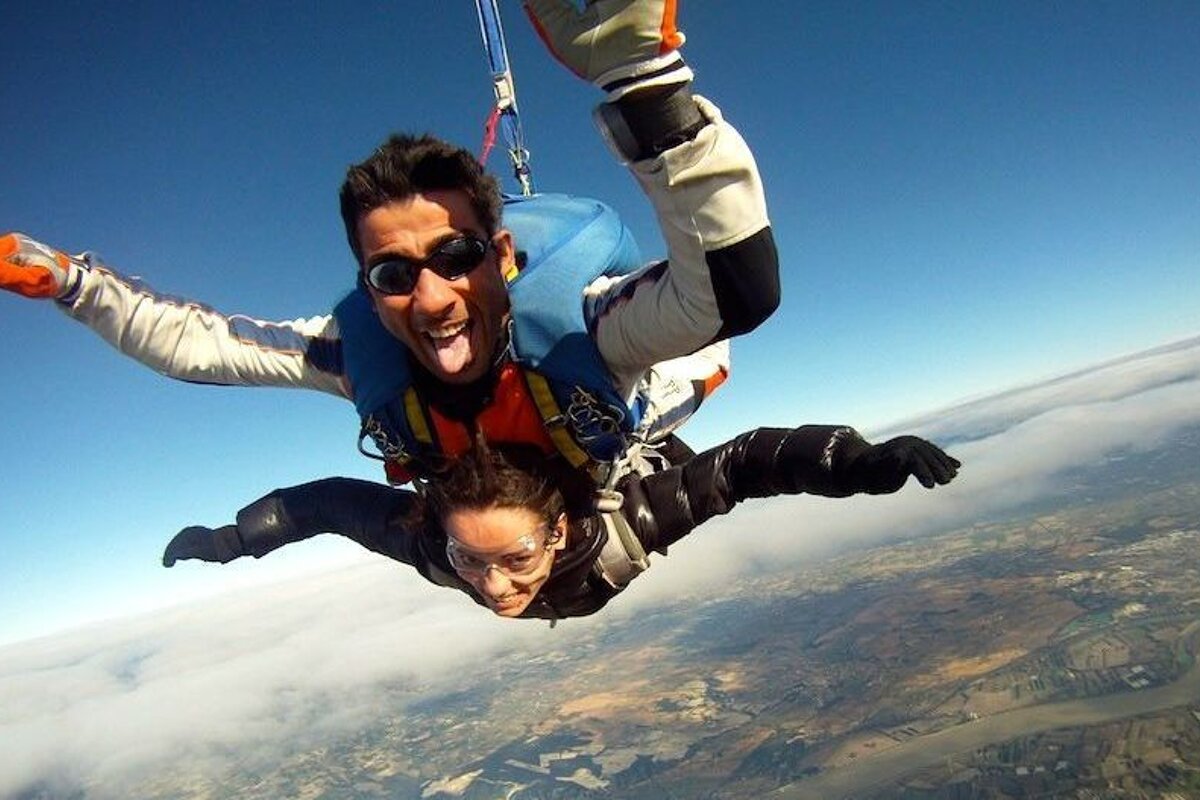 © Skydive Pujaut Activity Company, Pujaut
Skydive Pujaut Activity Company, Pujaut
Tandem parachute jumps & skydiving school
This company offers several forms of discovery and progress to practise free fall. Whether you want to make your first parachute jump or move up the discipline, you will find all the necessary information and guidance.
After a briefing on the ground you'll learn some of the safety basics and what position to adopt in the air.
Then you board the plane and climb up to around 4000 metres, after that you and your instructor jump out together and you get the thrill of a lifetime!
You spend around 50 seconds in freefall before the chute opens and you land back on the ground again after a short flight around.
Send an enquiry for prices and how to book.
Directions
The skydiving centre is located 30 minutes from Nimes or 10 minutes from Avignon. Use the map and streetview links above to navigate.
Location