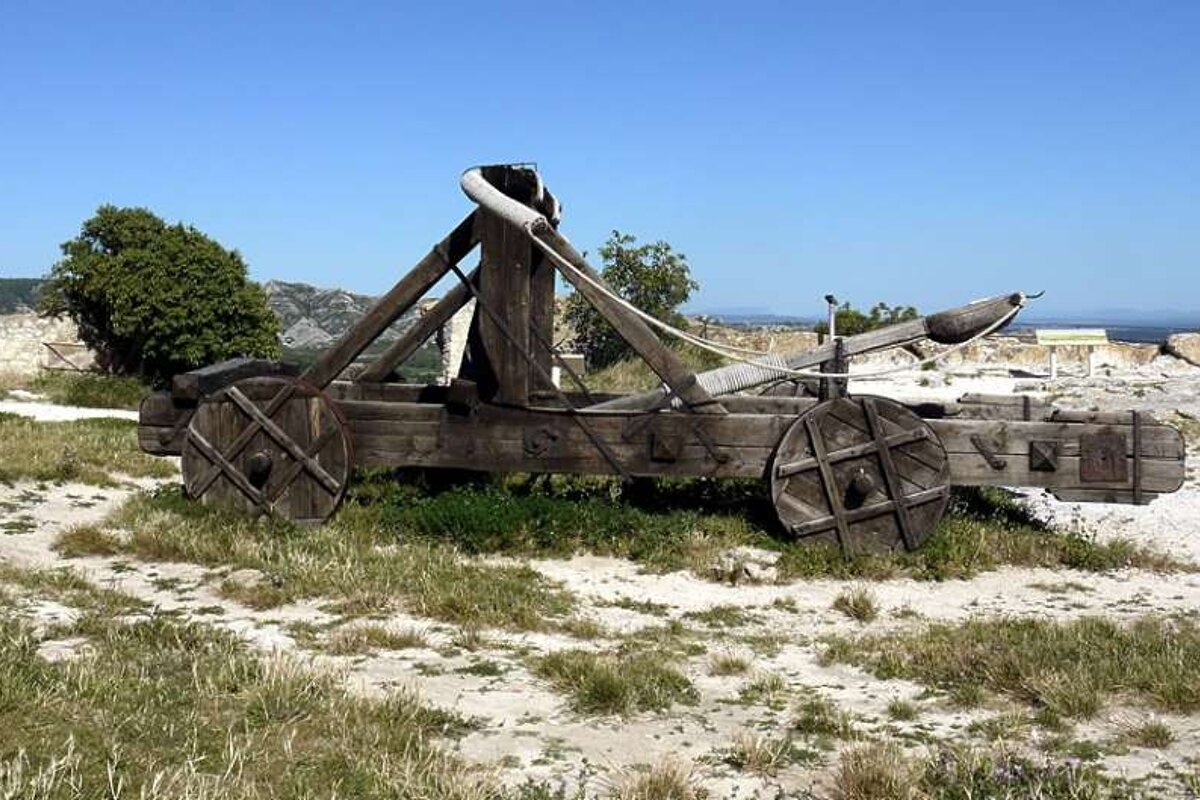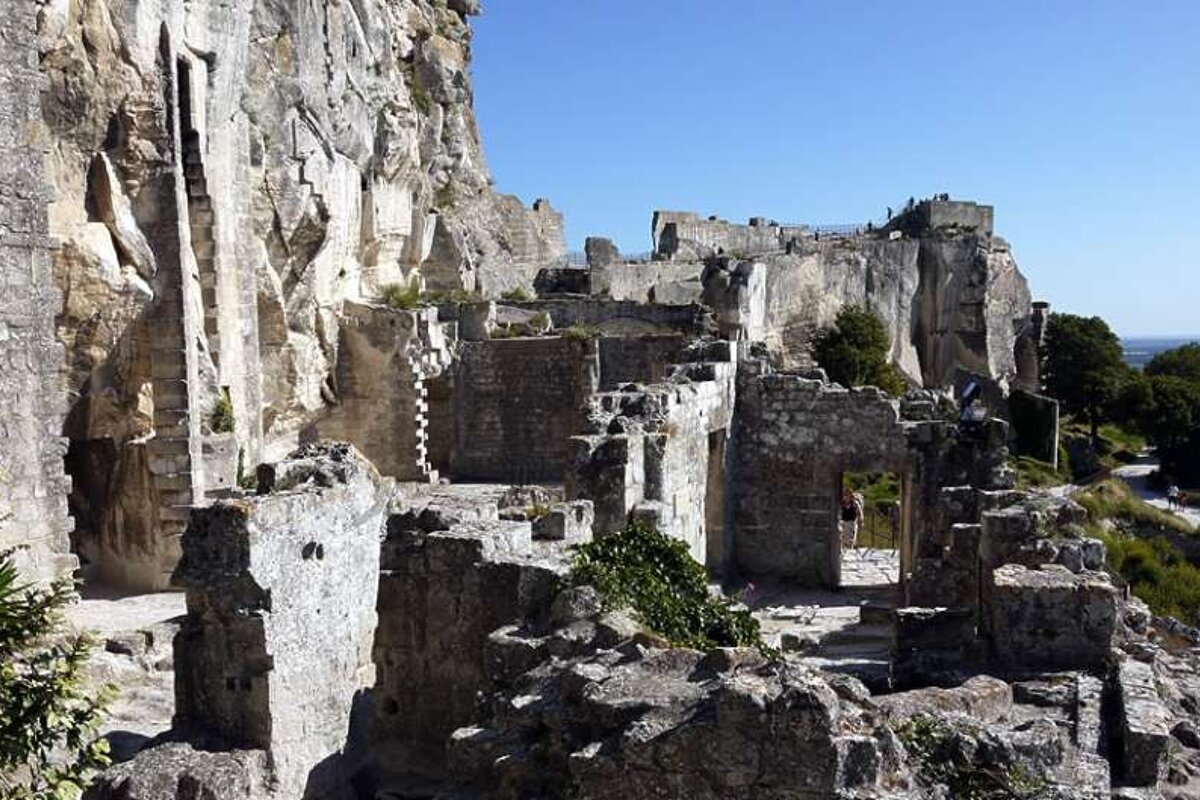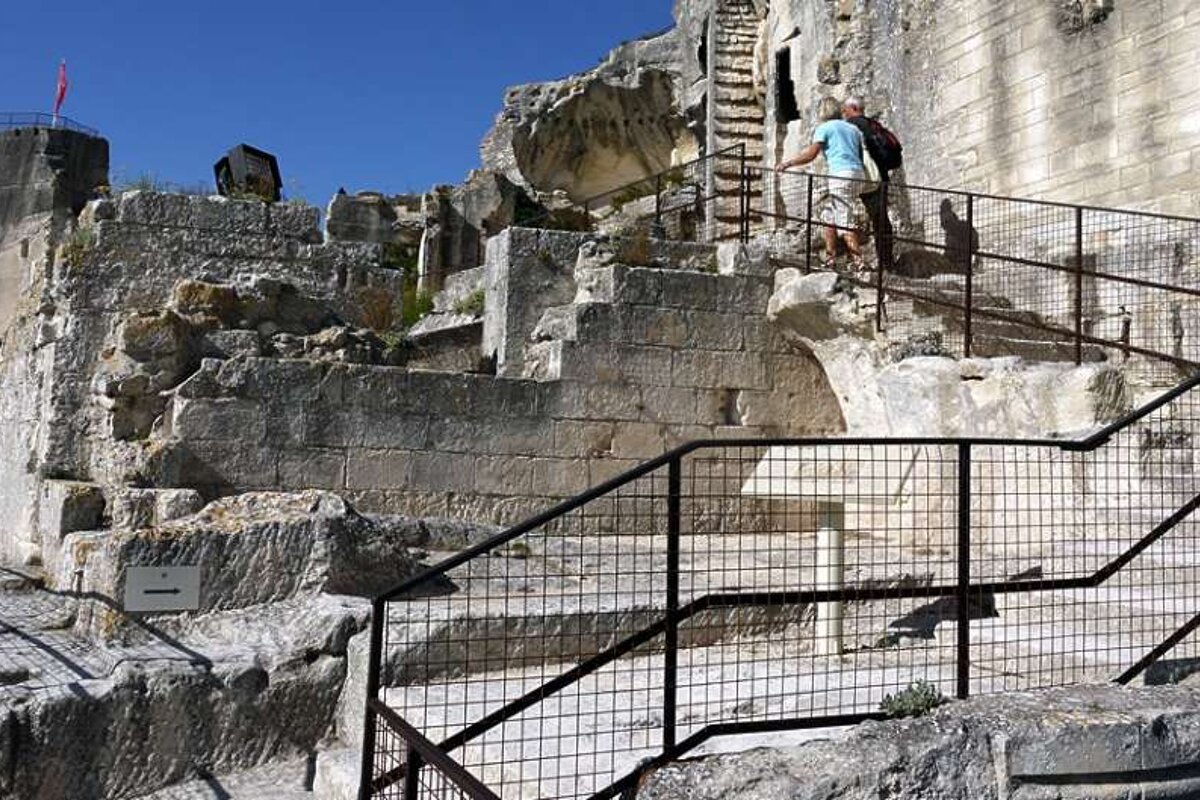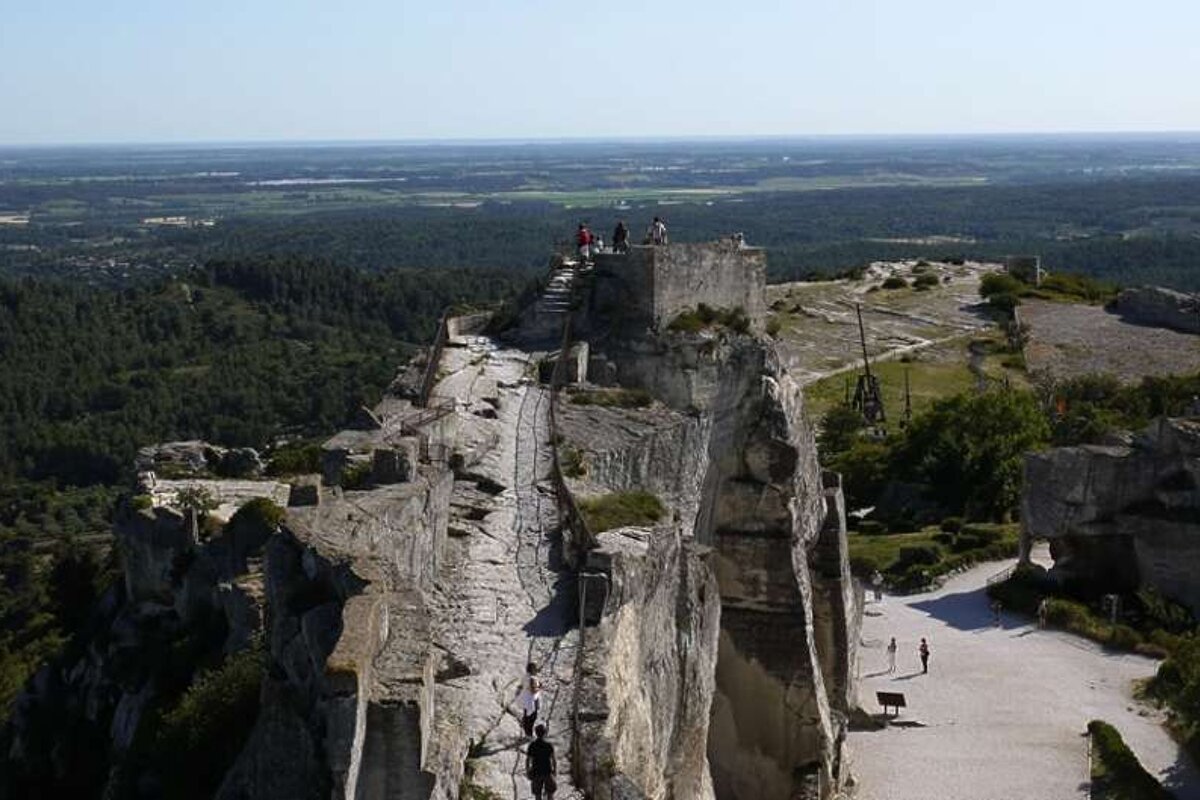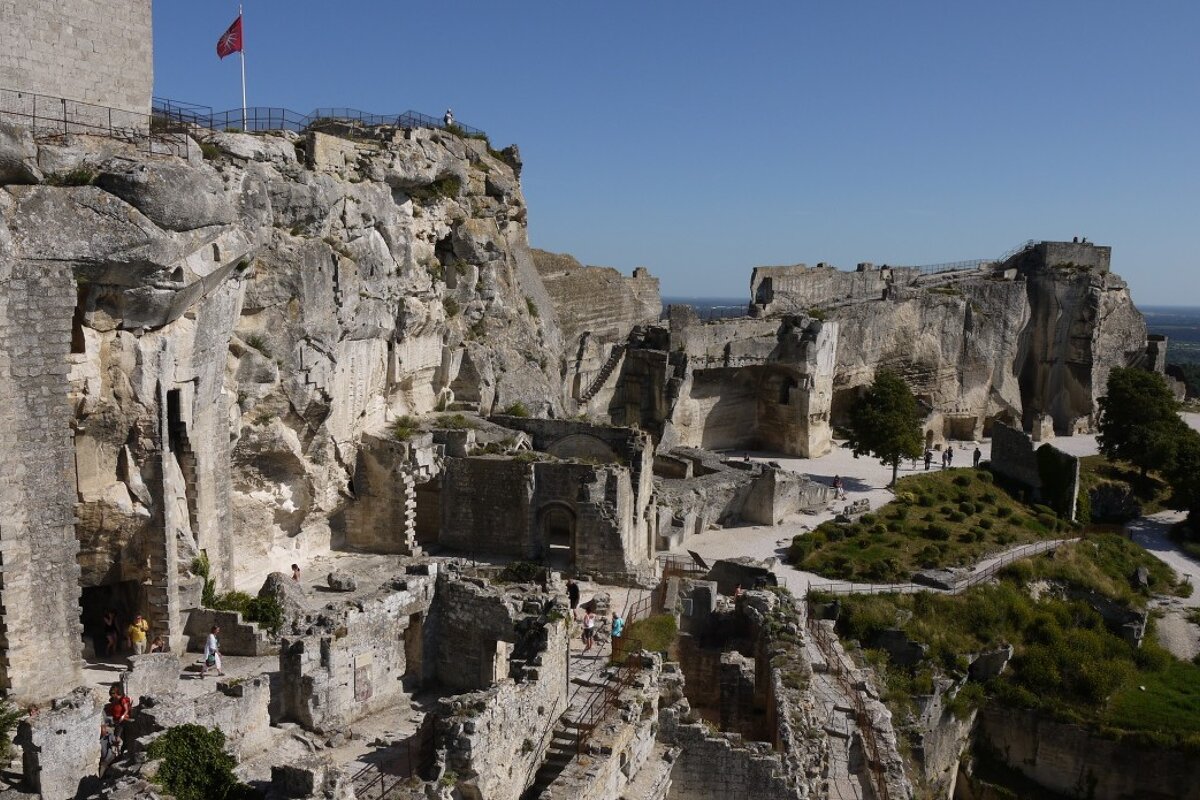 Château des Baux, Les Baux de Provence
Wonderful interactive medieval castle with far reaching views
This is one of the best castles we have ever visited, and not just in France! Situated on a rocky outcrop, this fantastic medieval castle has a strong military background, where it was used in the defence of the realm of Provence.
To this day, you can try out the full size siege machines and witness the firing of catapults (summer only).
The castle spreads out over the whole plateau, most of it is in ruins, but these are made very accessible with roped paths and ladders for access (although the nervous may find the battlements one step too far).
During the summer, there are plenty of activities for the whole family, with falconry, archery, re-enactments, a horse and dog show, and dancing bears (I kid you not). The château shelters the small village of Les Baux with its craftsmen, chapels and lordly residences. It's open every day, all year round and audio-guides and guided tours are available, or you can simply explore the castle yourself.
Location