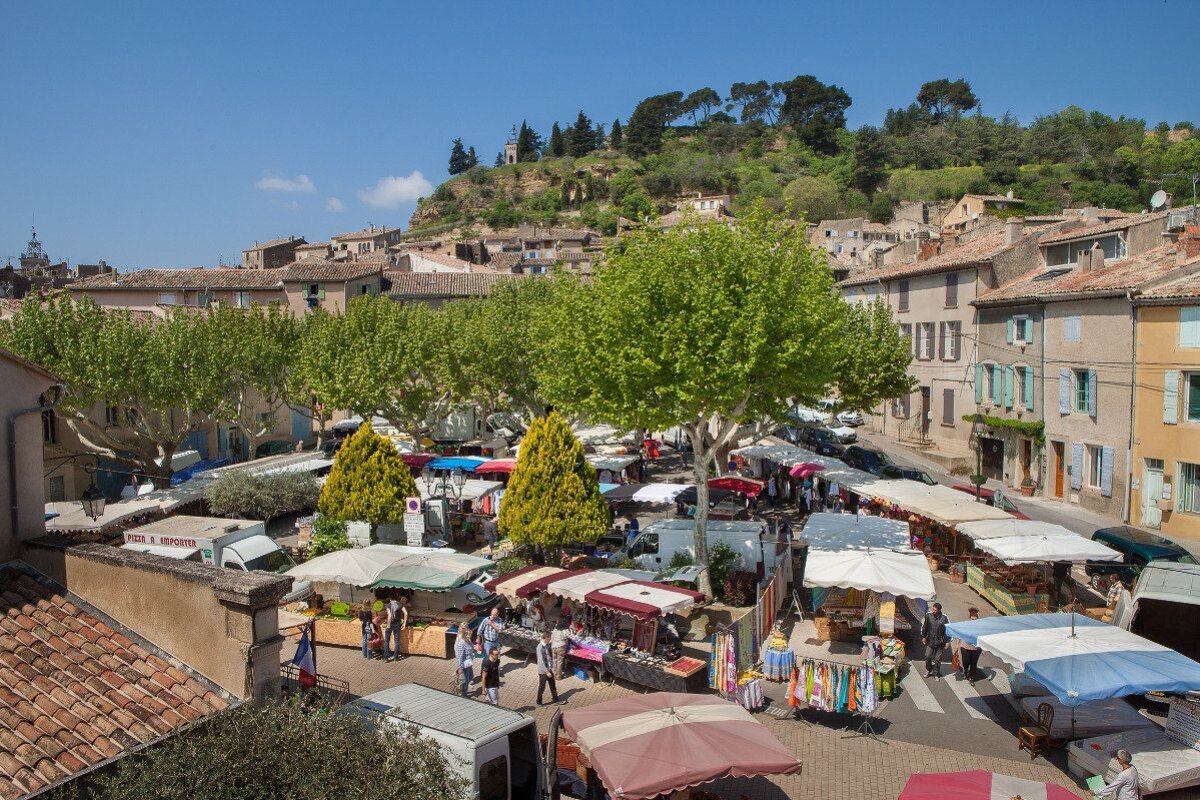 Cadenet Markets
Weekly Market and a seasonal farmers' market
Monday market every week and a summer farmers market in Cadenet
All the colours and scents that you would expect from a Provencal market.
The weekly Monday morning market is all year round at la Place de la Mairie et le Cours Voltaire.
The summer farmers market takes place on Saturday mornings from April - November every Saturday morning behgind the church de Cadenet in front of the Bar des Boules.
Location