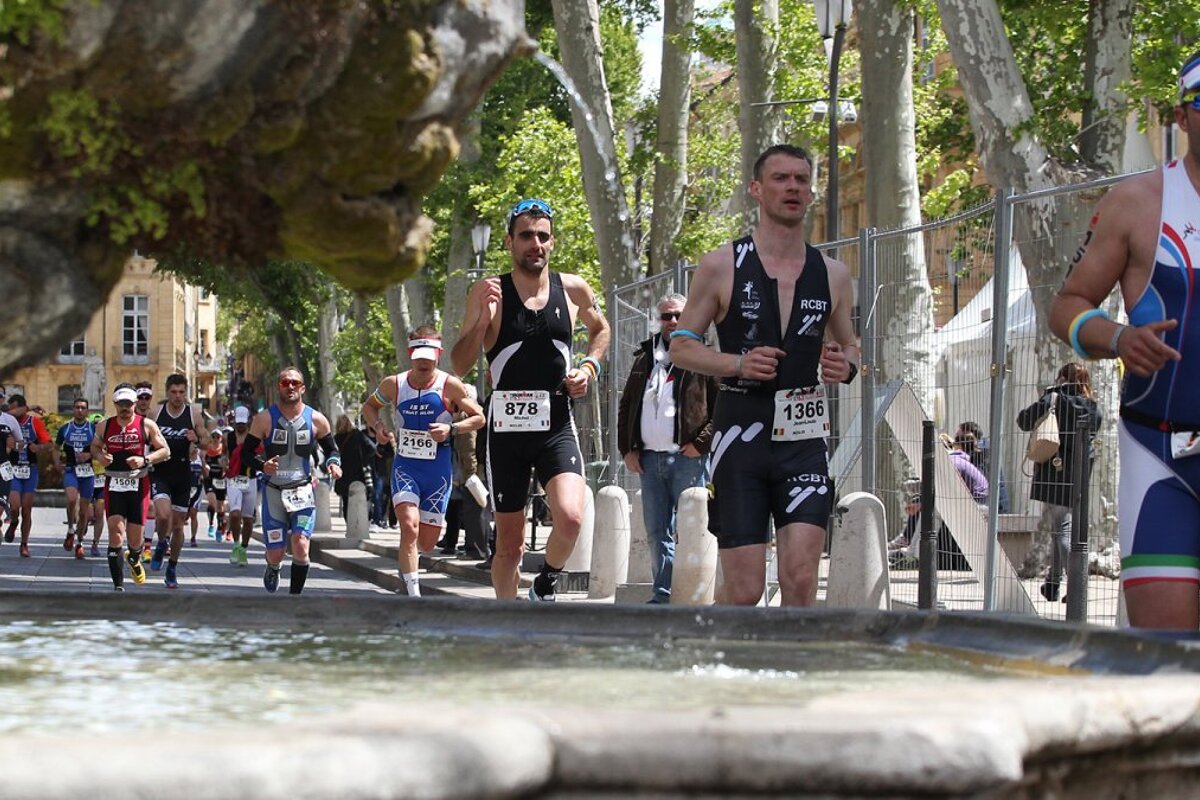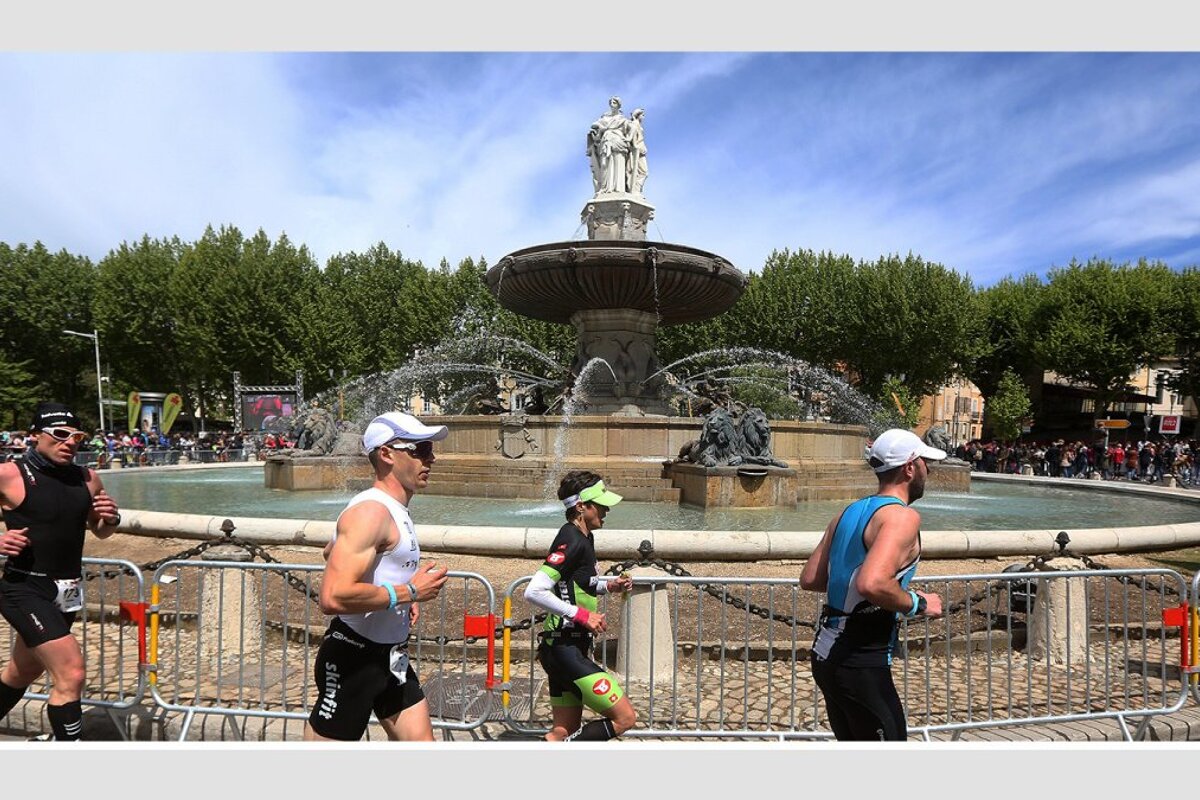 Ironman 70.3 Aix-en-Provence
One of the toughest triathlon races in France
Extreme triathletes head to Aix in May for its annual Iron Man competition which involves a 1.9km swim, a 90km bike ride through the beautiful towns and villages of Provence and finally a 21.1km (half marathon length) run through the city centre and the 'Parc de la Torse'.
Triathlon has a long tradition here, which made it easy to establish an IRONMAN 70.3 race in the area. Many of the world's best triathletes have spent time in Aix for training and racing. Some of them still belong to the famous club Triathl'Aix, which was founded in 1987.
Athletes will embark on a 1.9km 'one-loop' swim that takes place in the waters of Lake Peyrolles, located in the city of Peyrolles-en-Provence. During the 90km bike course, athletes will pass through Pays d'Aix and eight surrounding towns, which allow for spectator support. The route varies between flat and hilly sections, a challenging bike course with a view on the mountain Sainte-Victoire. A three-loop, 21.1km running route brings athletes through city and forest roads through La Torse Park and the city of Aix-en-Provence.
Visit the website to register or come along to watch.
Watch this
Location
Aix-en-Provence, Provence