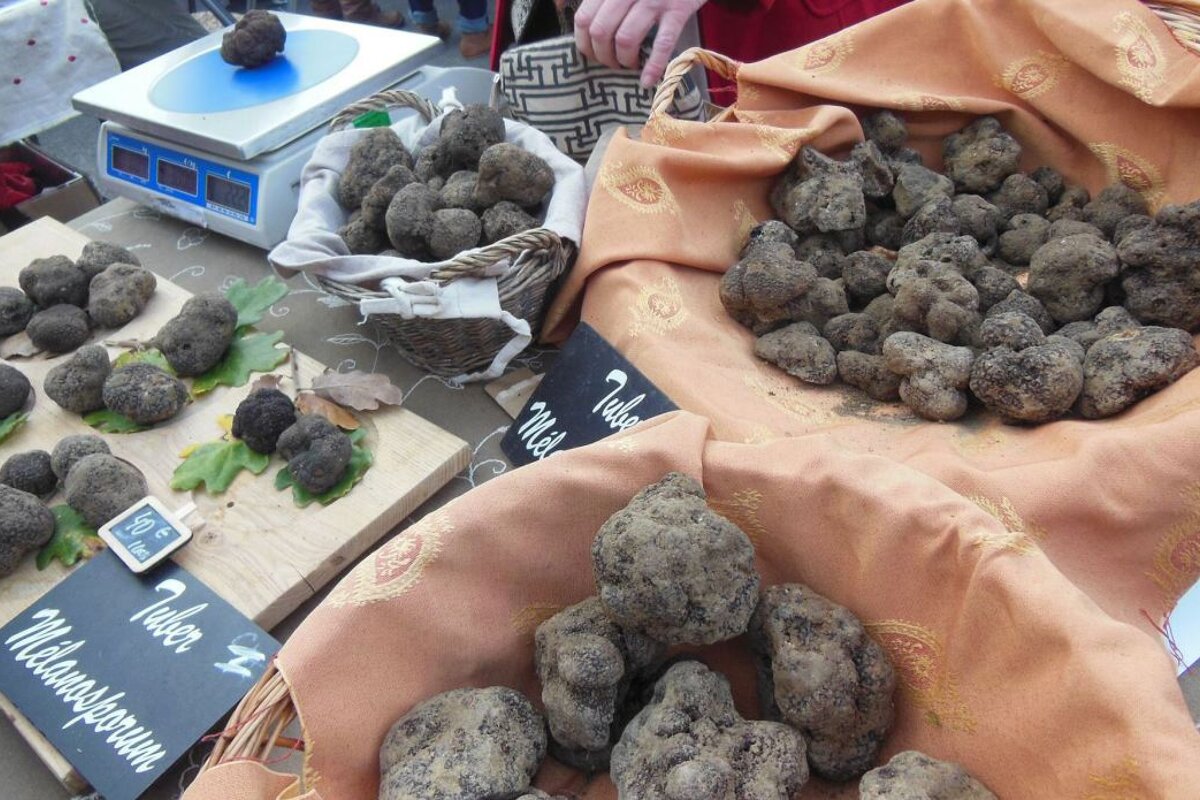 © Office de Tourisme de Carpentras
Black Truffle Market, Carpentras
Winter markets dedicated to the black truffle 'Black Diamond' in Carpentras
The Carpentras truffle market takes place every Friday morning from November to March, and celebrates all things truffle.
When the outlying countryside takes on its winter colours, the 'black diamond' is worth its weight in gold. Lovingly harvested on the slopes of Mont Ventoux, the "tuber melanosporum" is traded on Friday mornings in Carpentras, with buyers coming from far and wide.
Weighed on hand-held hanging beam scales, discreetly wrapped and bagged, the truffle makes its way from grower to gourmet client.
From 08:30 until 12:00, professionals are invited to go to the Place Aristide Briand near the Hôtel Dieu and private individuals to the Maison de Pays. At 8.45 the Master of Ceremonies blows the whistle to announce the beginning of the truffle negotiations.
Venue
Place Aristide Briand near the Hôtel Dieu and the Maison de Pays
Location