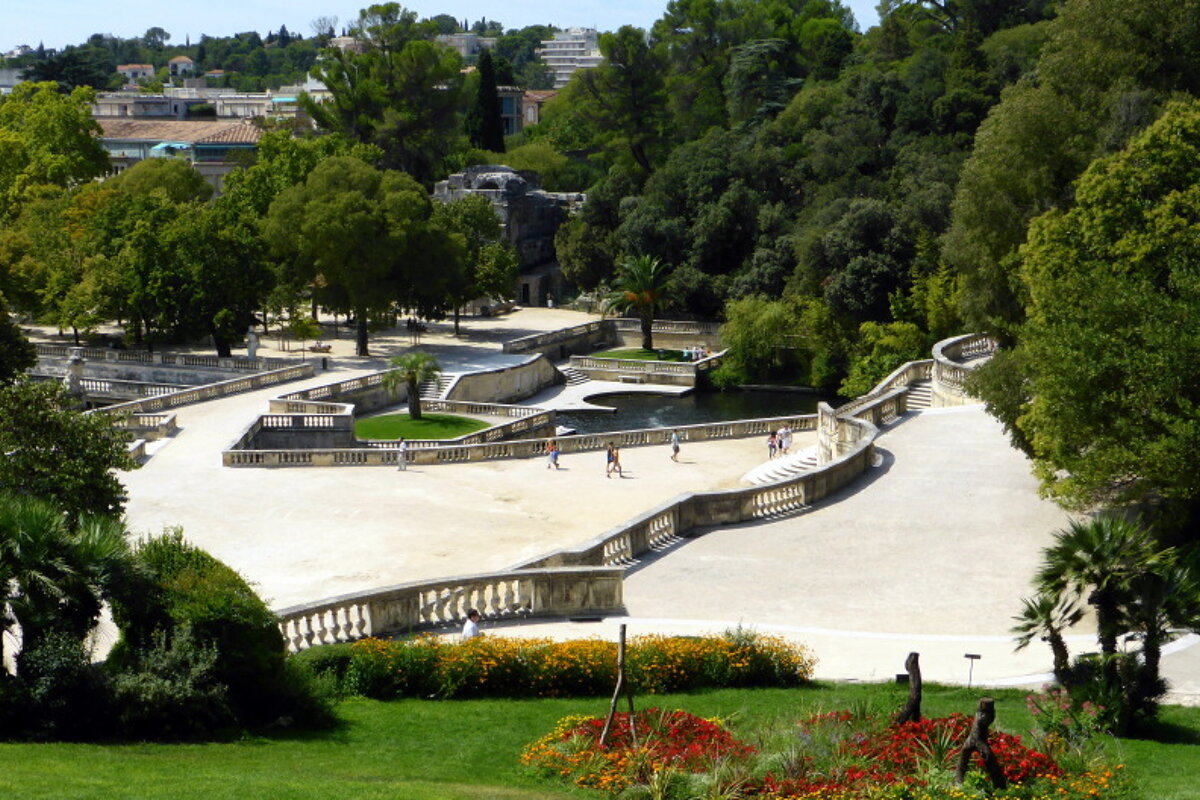 Jardin de la Fontaine, Nimes
15 hectares of beautifully landscaped gardens in the town of Nimes
Noted to be the first European public garden, it consists of two landscaped areas: a classic garden of the seventeenth century and a Mediterranean garden landscape style.
The garden itself was started in 1745 at the request of Louis XV, the then King of France. Since then, many spaces have been created to enrich the area, such as the rock garden, mix of rocks and Mediterranean plants, the Montgolfier pool with aquatic plants, Mazet garden.
Who should go
A great place for a family walk, to learn more about the history of the town and region or just to relax.
When to come
Opening hours:
- from 1 to September 30 from 07:30 to 20:00
- from 1 October to 1 March of 07:30 to 18:30
- from 2 to 31 March from 07:30 to 20:00
- from April 1 to August 31 from 07:30 to 22:00
Location