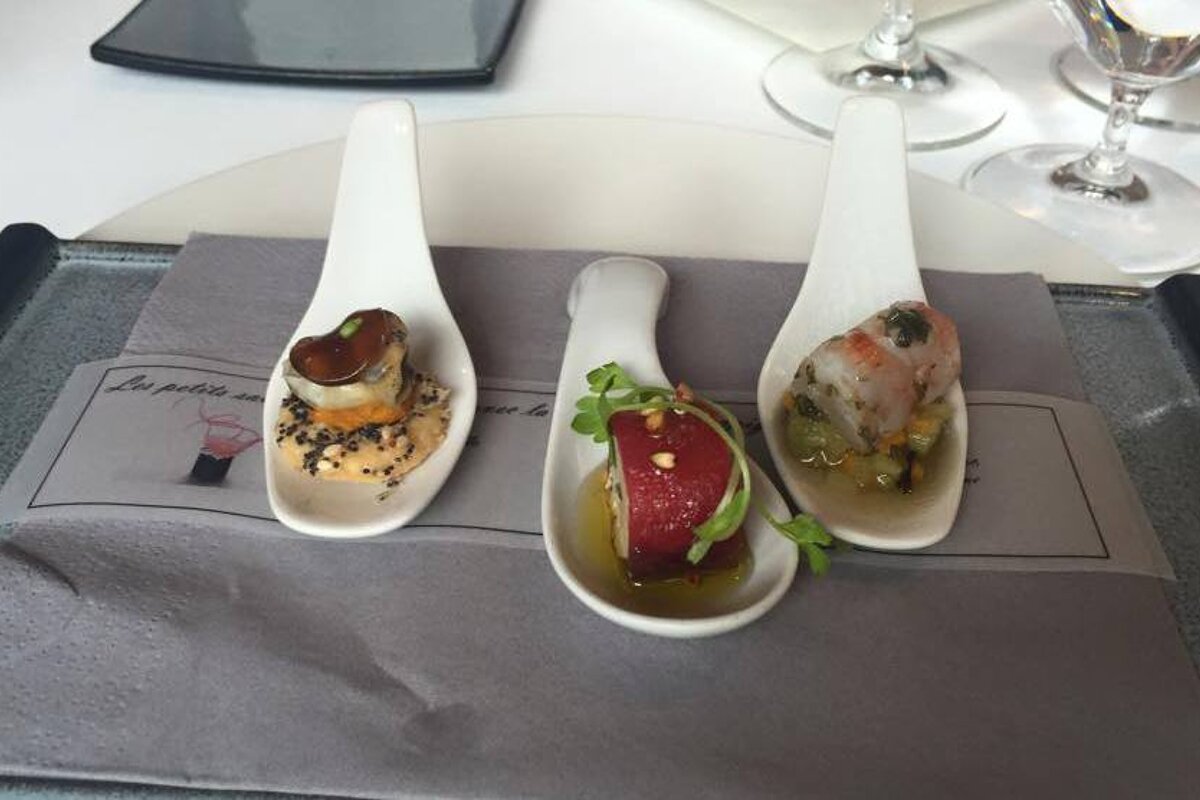 Le Bistrot de Lagarde Restaurant, Apt
A Michelin star and good food in the middle of the counrtyside
In the middle of Albion plateau (1100m), the Bistro is sitting on an a former military bunker.
Today, the talented young chef, Lloyd Tropeano (former Régis Marcon) is mixing the Italian, Asian, Haute Loire cuisine highlighting village products such as lamb, spelt and lentils.
Opening hours: Wednesday to Sunday for lunch and dinner but closed on Monday and Tuesday all day.
Visitor comments
"We were warmly welcomed and enjoyed all the little extras; the nibbles, the amuse bouches, the pre-dessert, and especially the various courses. All the food was beautifully cooked and presented and the service was excellent." - Trip Advisor
"Worth the trip. This should be kept a secret as it is already difficult to get a table and the more it will be known the more difficult it will be to get a table!" - Trip Advisor
"This is a modest building high up in Provence, but the meals are excellent and the service is polished and friendly. For the quality of food served I think its very good value. The dishes are imaginative and combine texture and tastes that really tickle the taste buds." - Trip Advisor
Contact
Address
RD 34, Lagarde d'Apt Apt
84400
Location
Apt, Provence