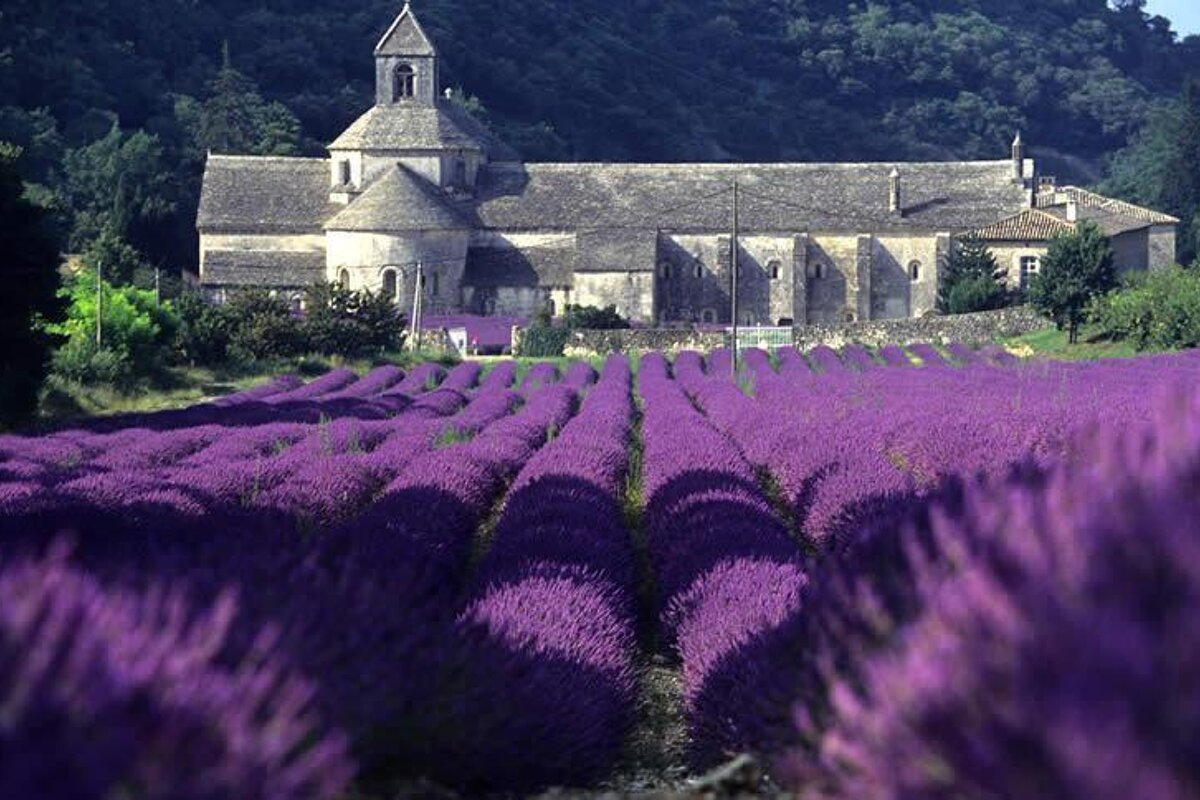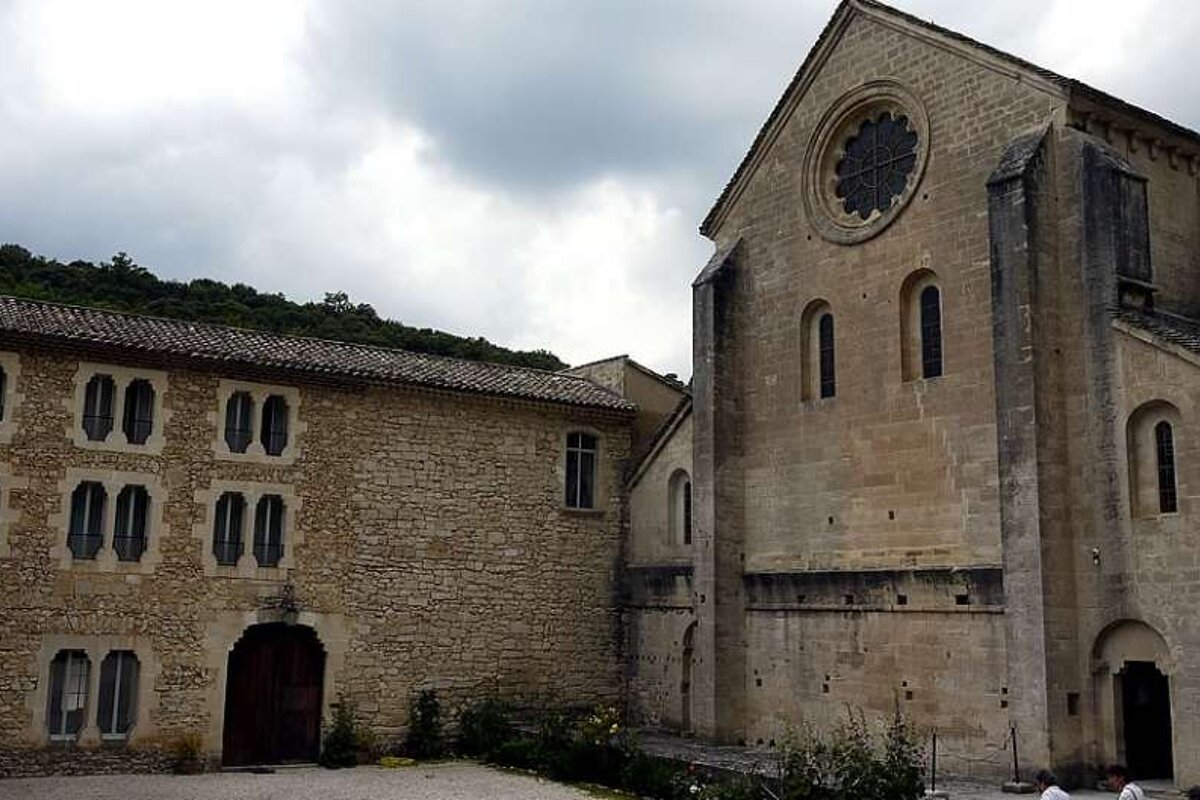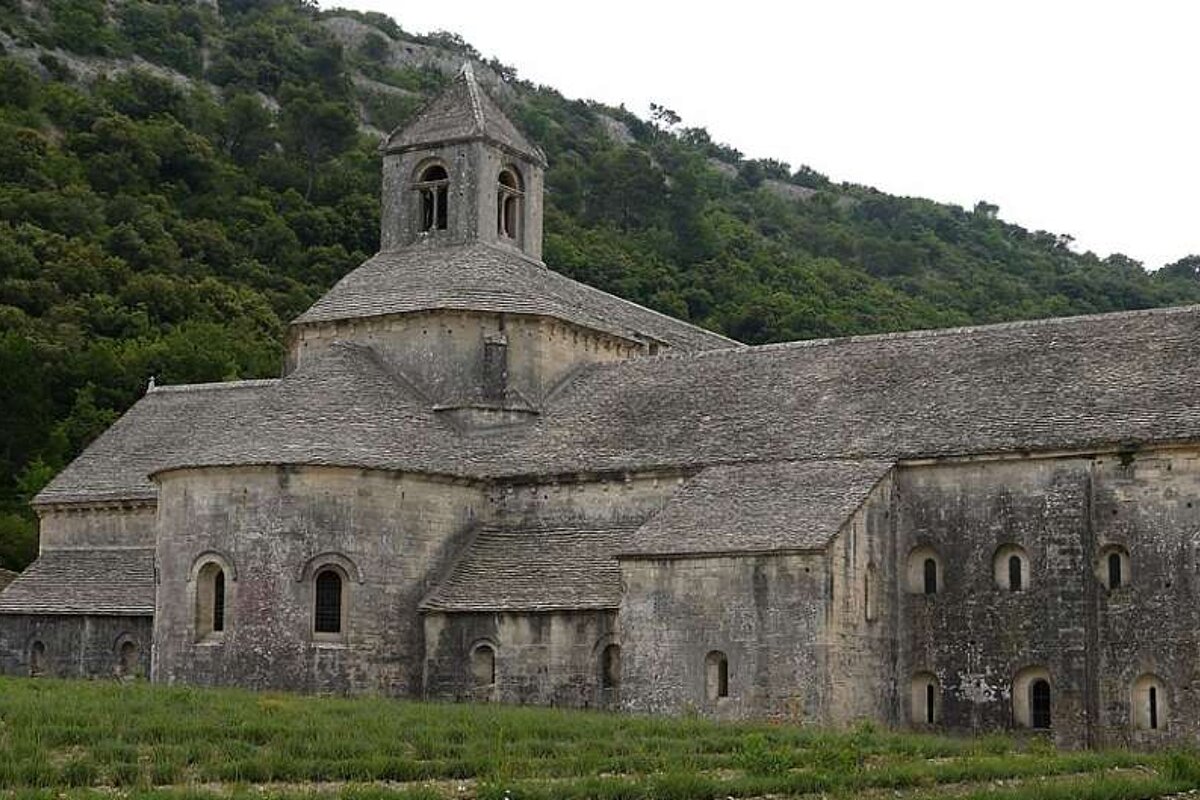 Abbaye Notre Dame de Senanque, near Gordes
Wonderful Cistercian monastery with the quintessential lavender fields
This 12th century Cistercian monastery is an iconic scene of Provence. With fields of rows of lavender in an isolated valley leading to a beautifully solumn sanctuary, the Abbey Notre Dame de Senanque provides a glimpse back in time - if you can ignore the crowds of tourists that invariably will share the moment with you.
It is still inhabited by a community of monks but visitors can take guided tours (in French only) of the dormitories, the chapter house, cloister, and the abbey church. A well preserved Romanesque collection, it is a very soothing and calm place to visit.
Amongst their work is the cultivation of several hectares of lavender. The famous blue flower blooms from late June The lavender is harvested in July or August to extract the famous essential oil.
Visitor numbers are restricted during peak times and you must respect the monks who live here and remain silent. No cycling clothing is permitted.
Visitor comments
"Knew we were out of the lavender season but could imagine the colour . As it was there was traffic so would be crazy when the lavender is out but I think worth the effort .Still the history of the Abbey is worth a look and there are walking paths . It also seems to be a popular area for bike riders" - Trip Advisor
"Quaint, good for lavender lovers" - Trip Advisor
"Worth seeing if you are in the area. Most spectacular in July when lavender is in full glory but good any time. We biked there which was fun" - Trip Advisor
When to come
Times and dates vary throughout the year so it is best to take a look at this guide for dates and times in advance to avoid disappointment.
How to book
You can buy your advance tickets. Please note that this reservation must be made ​​at least 48 hours before the chosen tour. You can reserve via telephone using the number on this page or contact them directly using the link.
Contact
Address
4 km (2 mi) N of Gordes (via D177)
84220
Location
Gordes, Provence