© Baumaniere Les Baux de Provence
© Baumaniere Les Baux de Provence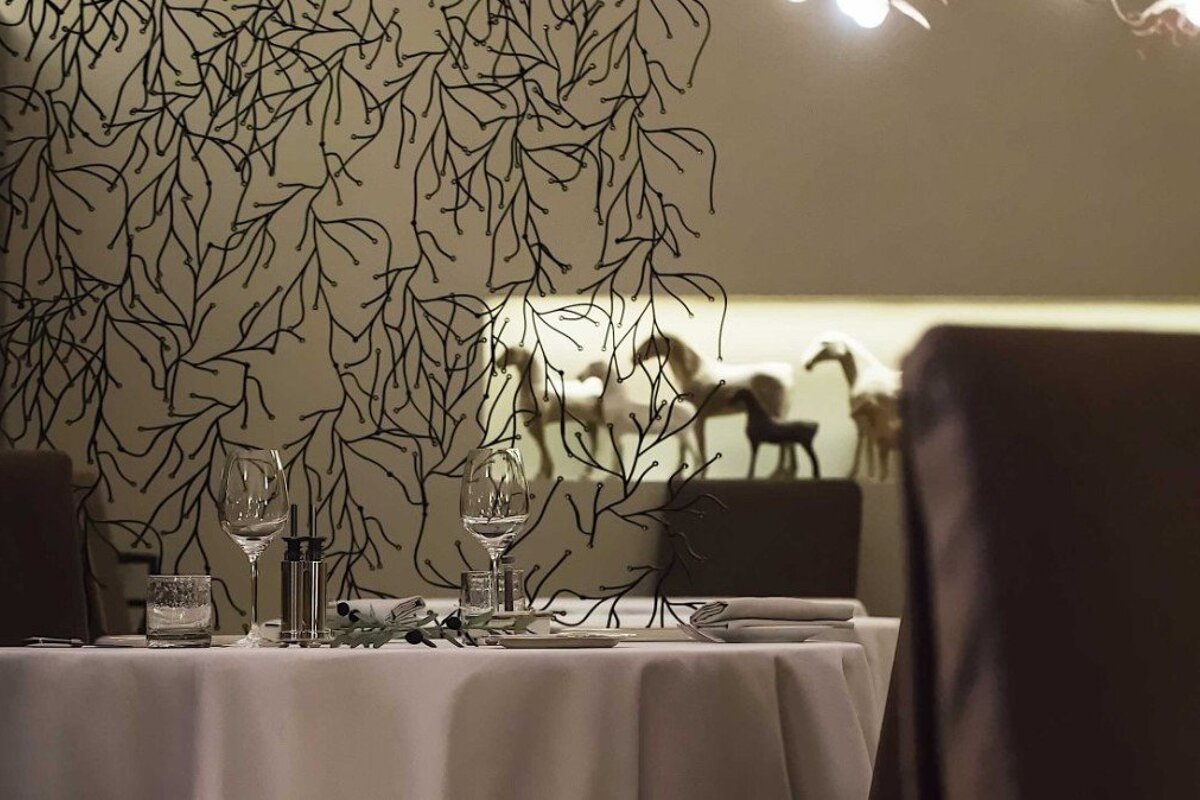 © Baumaniere Les Baux de Provence
© Baumaniere Les Baux de Provence
© Baumaniere Les Baux de Provence
L'Oustau de Baumaniere Restaurant, Les Baux de Provence
Three Michelin starred restaurant with fantastic views of the Alpilles
Beautifully presented French cuisine awaits you at L'Oustau de Baumanière. The elegant dining room is set in a vaulted stone hall and it opens up on to a terrace for dining during the warmer seasons.
With three Michelin stars, you can expect to pay top dollar but we suspect the experience is worth every penny. The restaurant is set within the luxury Relais & Chateau L'Oustau de Baumanière Hotel and is open throughout the year except for annual closures in the low season - check with the restaurant for the annual dates.
Cooking classes are also held at the restaurant and visitors are given the chance to spend time with a Michelin-starred chef and sample their dishes over lunch in the historic dining room.
Please note that the restaurant is closed from 15th October to 15th April, weekly on Wednesdays and Thursdays. In summer it is open from noon until 14:00 and 19:00 to 22:00. You can reserve your table by clicking on the website link on this page.
Watch this
Visitor comments
"The food is exquisite, the service impeccable, a gorgeous setting in a remote and peaceful location. Definitely worth the effort and although not cheap , the experience is certainly memorable." - Trip Advisor
"A slice of heaven! The restaurant was beyond delicious, even the fruit cups at breakfast and the salads were worth writing home about (I did just that)." - Trip Advisor
"Perfect. The restaurant lived up to my very high expectations. The service was truly outstanding and could not have been more friendly in every way. I cannot wait to go back to this luxurious setting! Dinner, although expensive, was a memorable experience. The food, wine suggestions and service were truly first rate." - Trip Advisor
Location
Les Baux, Provence