When to view the lavender fields in Provence
Row upon row of fragrant purple lavender
If there is any flower to represent Provence, it has to be the lavender. You find it everywhere in stores and market stalls. It's in the little sachets that you put in your closets to add a whiff of fragrance to your garments. It's in the perfume bottles of Grasse. It's in honey, oils, even ice cream.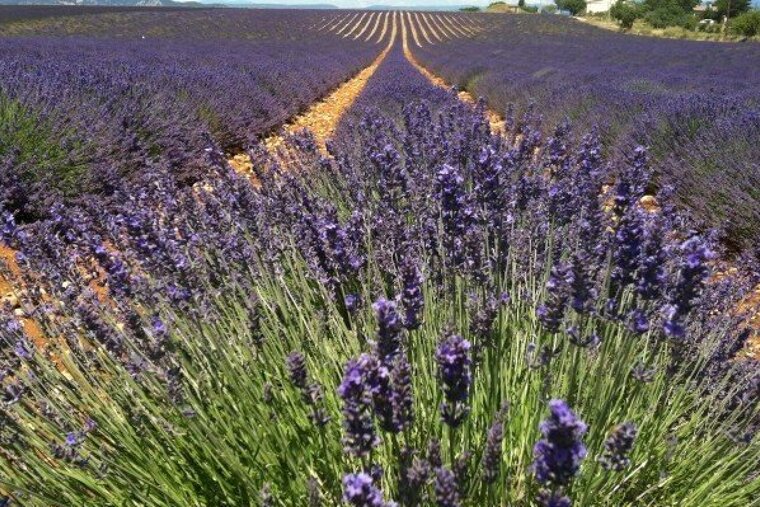 Best places in Provence to see the lavender fields
The major region for lavender is the Alpes-de-Haute-Provence, though the Vaucluse and the Drôme have their own spectacular displays. A great idea is to drive to Valensole taking the route to Puimoisson (north-west of Moustiers) over the Plateau of Valensole. Along the D56 and D8 roads, the fields appear in splendid purple, alternating with the soft yellow of the wheat fields while, here and there, a roving wheat branch invades the lavender.
We recommend you stop off in Valensole, a sleepy and rambling village. On the 3rd Sunday in July, it holds a lavender festival, which is the highlight of the year. The village depends a great deal on the lavender cultivation and association. You can see it in the few shops and on the facade of the local tourist office.
Best time to see the Provencal lavender fields
The best time to see the fields in bloom is, alas, July, when the major tourist season starts. Still, you may find that some of the smaller roads can be quiet – you may pass a car here and there and sometimes a group of bicyclists, for whom the rather flat plateau must be a haven in the midst of the steep hills and mountains around.
Harvest time starts in July and ends in September but, from previous experience, we can report that in September there is little left over from the purple splendor, except for the lingering scent of cut lavender.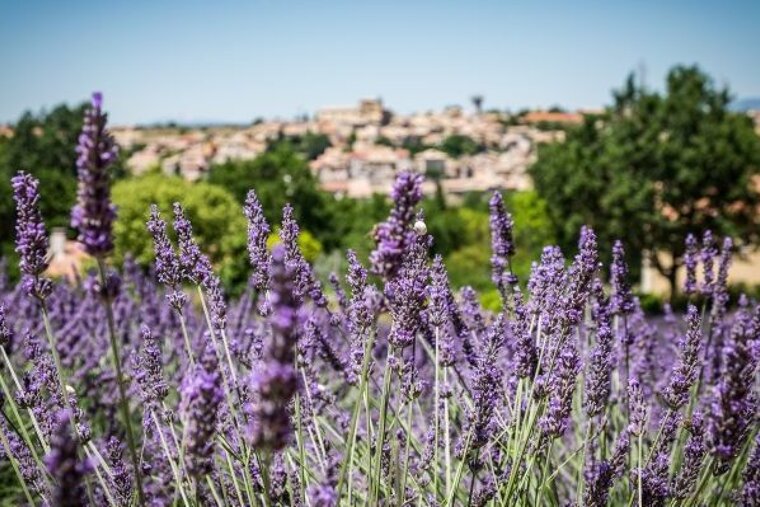 Our local team's top tip
Book a guided tour of Provence's stunning flower to enjoy it in all its might, you won't be disappointed. But, whatever you decide to do, you will be overwhelmed by the beauty of this flower with all your senses.
Location