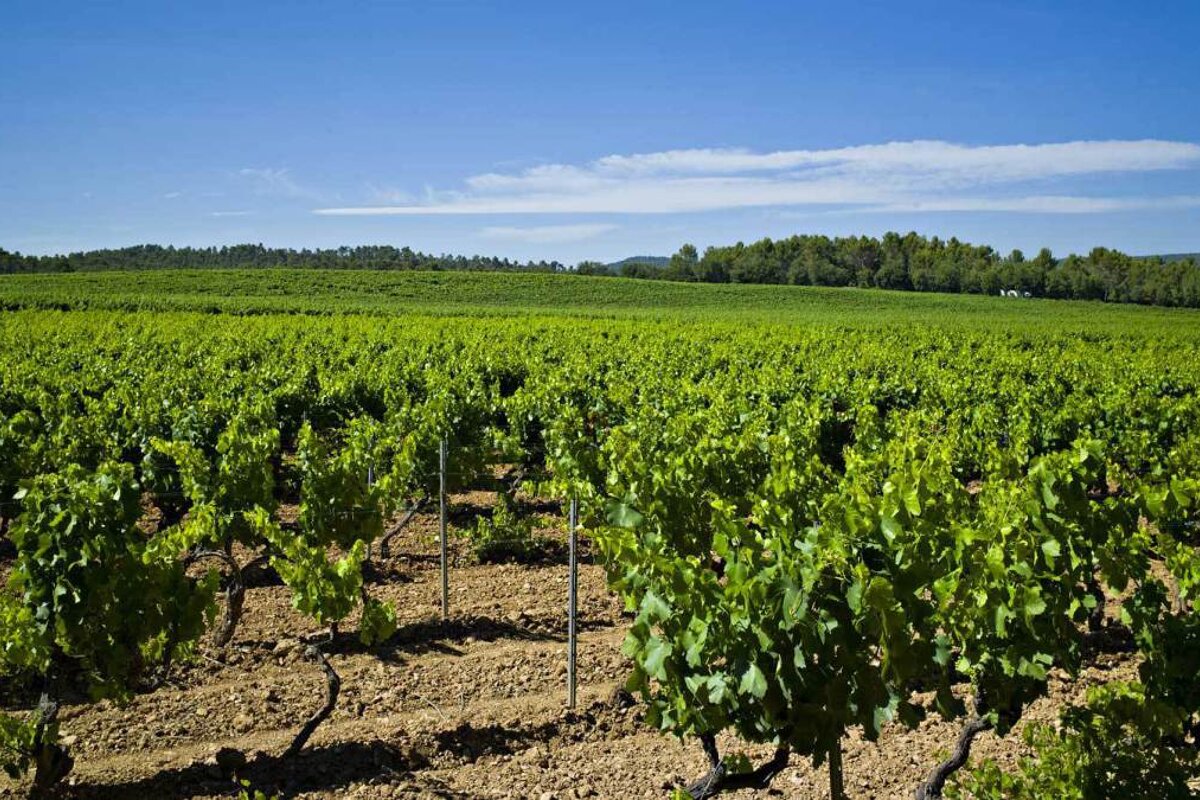 Domaine Saint Julien Vineyard, Brignoles
Located in the region of Var, they produce wine under the AOC Coteaux Varois en Provence
The estate extends over 427 hectares of forests, crops and vines, straddling the communes of Tourves and La Celle, at the foot of the rocky peak, 'La Loube'. They produce red, rosé and white wines with noble grape varieties: Cabernet-Sauvignon, Cinsault, Grenache Blanc, Rolle, Syrah and Grenache Noir.
The origin of the estate dates back to the Gallo-Roman period as the remnants of a villa were discovered when the land was initially being developed. In 1989 Maurice Garrassin, seduced by the beauty of the location, purchased the property and undertook its renovation into a 30-hectare vineyard.
The Estate has its own wine cellar which is open to the public. This traditional setting offers visitors the chance to savour a selection of their different wines whilst enjoying magnificent views over the estate. This space is also used to house exhibitions or host events.
The cellar is open from June 1st to September 15th, Monday to Saturday, 9:00-12:00 and 14:00-18:00. Outside the summer season, they open Tuesday to Friday 14:00-18:00, and Saturday 9:00-12:00 adn 14:00-18:00.
Location