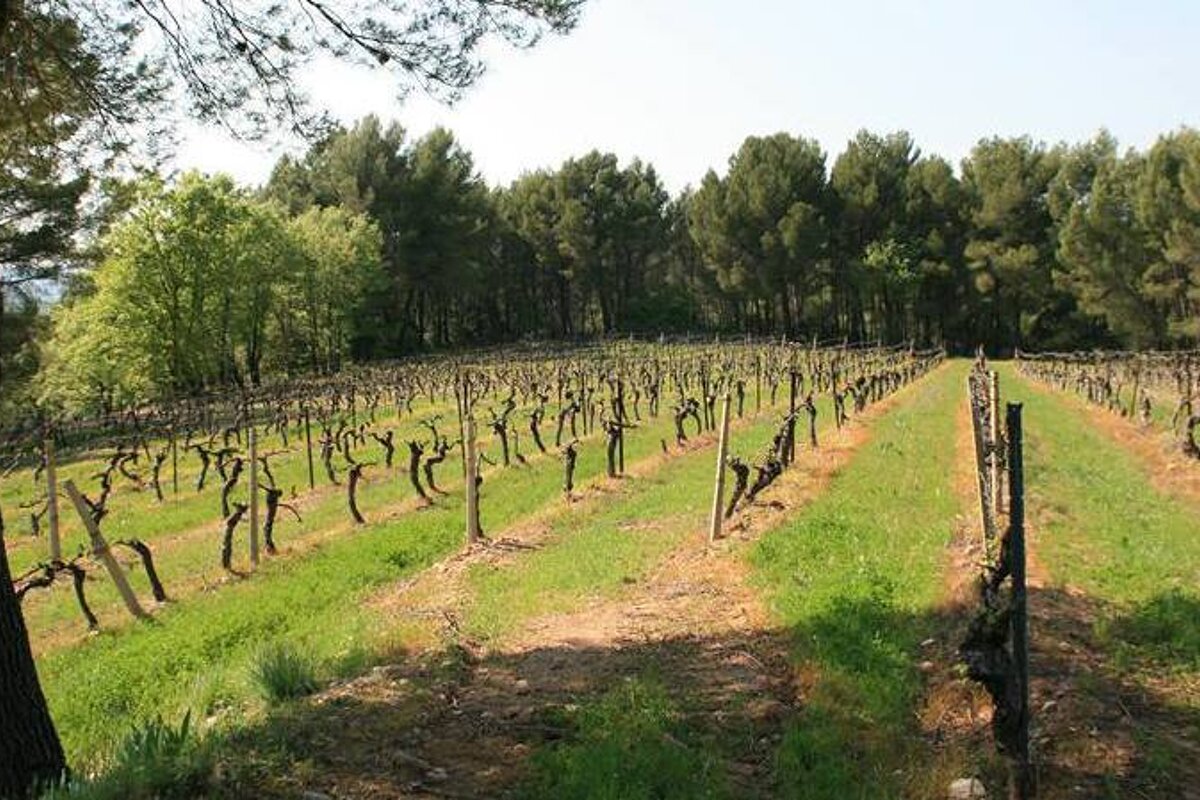 © Domaine Saint Jean de Villecroze
Domaine Saint Jean de Villecroze Vineyard, Villecroze
Located halfway between Aix-en-Provence and Nice, they produce wines from the AOC Côtes de Provence and Coteaux Varois
The estate covers an area of 80 hectares of hills, scattered with vineyards, olive trees, stone pines and truffle oaks woods. The vineyards spreads over 46 hectares across three different sites.
Grape varieties, which initially consisted of only Cabernet Sauvignon and Cinsault, have gradually expanded, incorporating the Syrah and the Grenache, followed by some white varieties like Sémillon, Ugni Blac or Sauvignon.
The old cellar was built in 1979 with a revolutionary design for the time, but it was in renovated in 2001 and 2002. Important adjustments were made, including the creation of a small ageing cellar for white wines, a reception hall for visitors and, more importantly, a fabulous wine-tasting room. From the latter, it is possible to admire the big ageing room, crossed by a rivulet, as well as the cellar with its stainless steel tanks.
It is possible to visit the estate and its chapel dating back to 1007, discover their wine cellar and barrel warehouse, taste the wines and enjoy the products of the Provençal terroir, such as anchoiades, tapenades and jams.
The shop and reception are open every day in July and August, 9:30-19:30, while in September they open 10:00-12:30 and 14:00-18:30, closing on Sundays. The rest of the year they open 10:00-12:30 and 14:30-18:00 except Sundays from October to April, and 10:00-12:30 and 14:00-18:30 except Sundays in May and June.
Location