Summertime swimming spots in Provence
Our pick of the top places for swimming outdoors this summer
Cooling off during the hot summer months in Provence tends to involve heading to the nearest swimming spot to take a dip, whether that's at a swimming pool, a waterpark or somewhere in a more natural setting.
From the Alpes de Haute Provence down to the Riviera there are lots of great swimming pools, lakes, rivers and waterparks to choose from. Here are some of our favourites.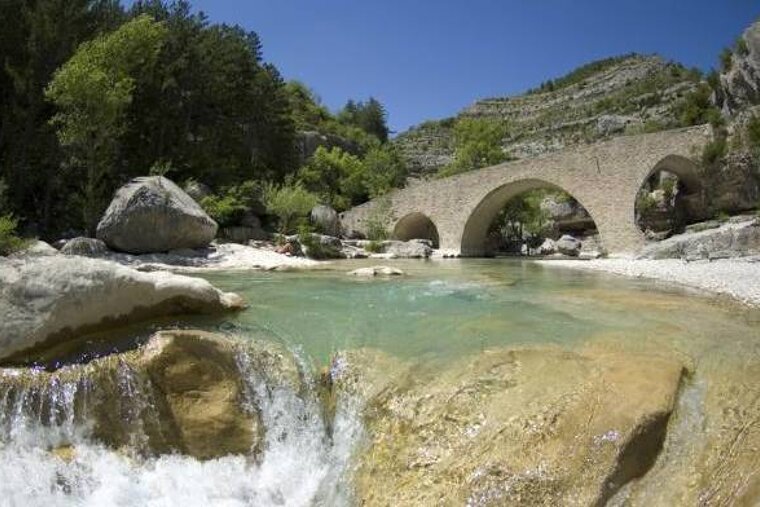 Wild Swimming
If you're a fan of wild swimming there are a multitude of different places where you can swim au naturel in Provence. Some are more well known than others and some are secret spots that only locals know about (look out for small riverside beaches and pools along the Durance and Rhone rivers and their tributaries). This pretty little natural pool below is next to a Roman bridge at the Gorges de la Meouge, near Sisteron.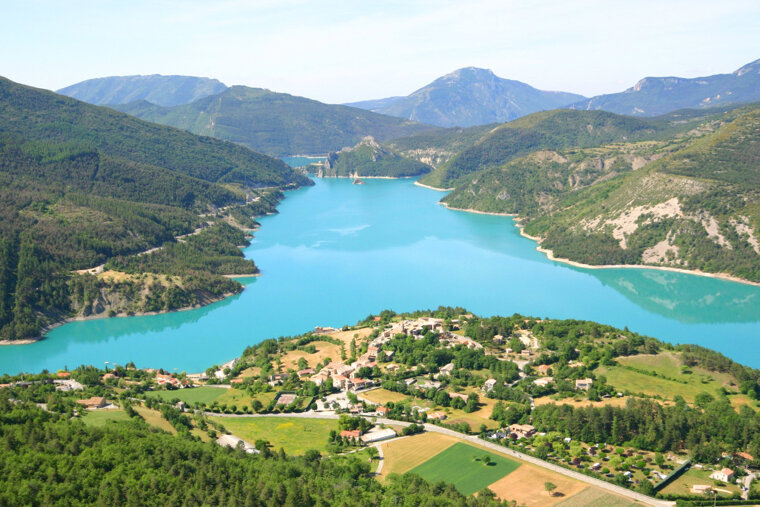 Lake Swimming
Provence has lots of lakes, both natural and man made, where you can cool off, take a stroll around the waters edge or get more active with stand up paddle boarding, sailing or pottering about on a pedalo. Most of the larger ones have snack bars or restaurants, picnic tables and barbecue spots. The Lac de Sainte Croix is the largest and most well known and nearby is the Lac de Castillon with its dramatic turquoise waters and three watersports centres. Lifeguards are on site at most lakes during the peak months of summer.
Waterparks
For the more active or thrill seeking amongst you, waterparks offer the chance to have fun on large water slides, jump on an inflatable and raft down a river course and even try surfing on a wave simulator. Splashworld is France's biggest waterpark located close to Avignon, Nyonsoleiado is further north in Nyons and there are a handful of Aqualand parks closer to the Riviera.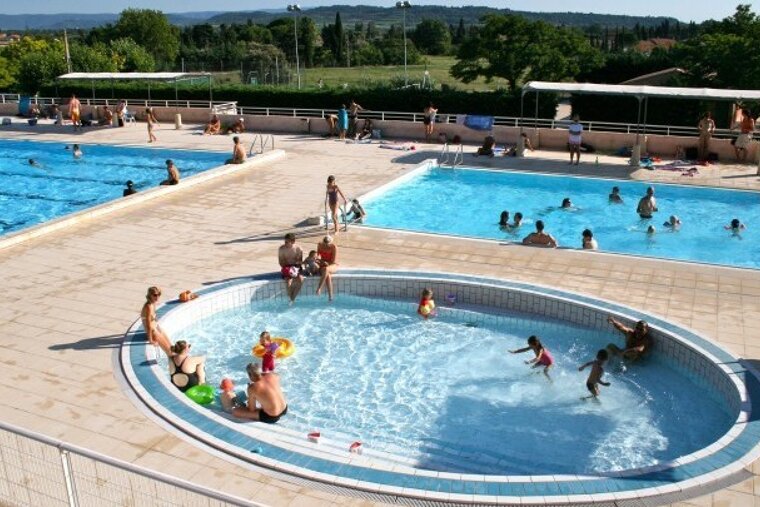 Municipal pools
Many towns across Provence have their own municipal swimming pools, often with indoor and outdoor facilities. Of course in summer it's much better to be outdoors, and no matter where you're staying you probably won't be too far from a place to take a dip.