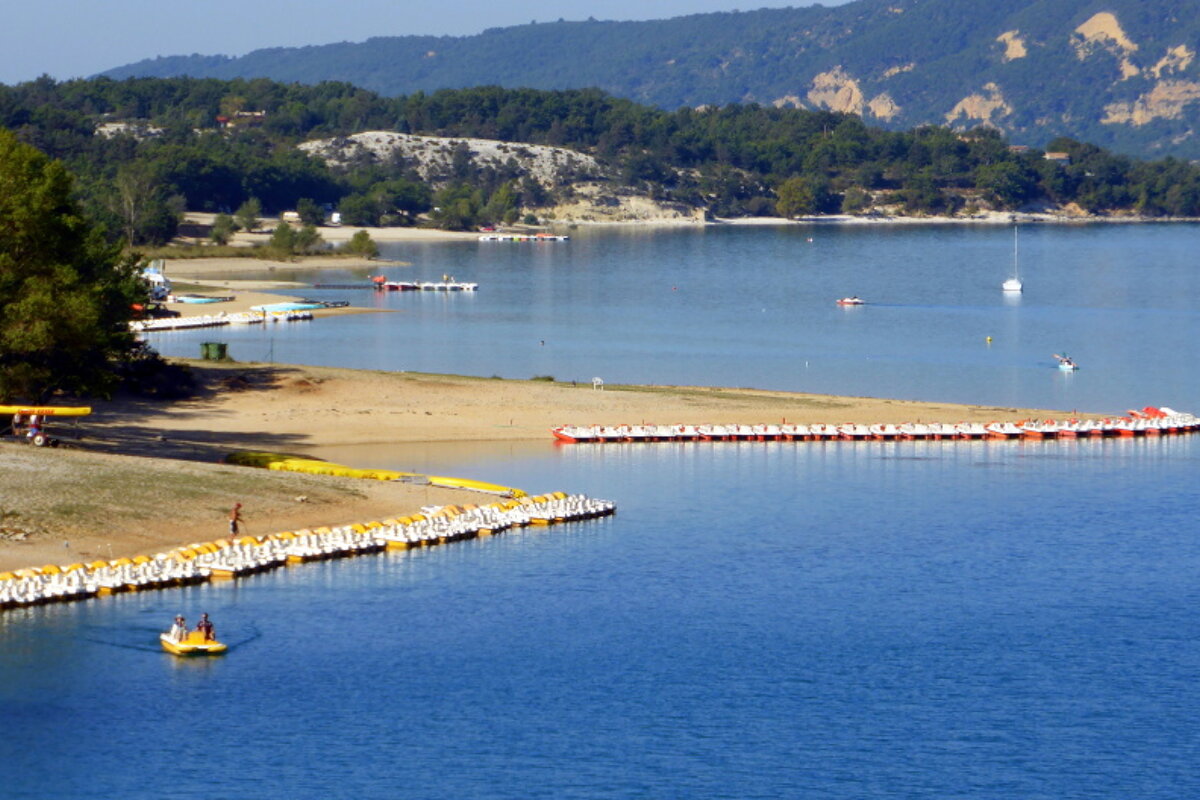 Lac de Sainte Croix, Gorges du Verdon
Beautiful lake in the Gorges du Verdon
A really fabulous lake with excellent leisure facilities and watersports.
Formed by the construction of a dam, Lac Sainte Croix has very clear, clean water and is surrounded by woodlands. There is plenty of beach space, some of which are run by the local villages, others more private. Try the beaches managed by Sainte-Croix-du-Verdon, Bauduen or Les Salles sur Verdon, all good for families as they have facilities.
Behind the beaches are trails through the trees.
You can paddle boat and electric boats are allowed (no motorised boats). Sailing is also popular here and there are several sailing centres.
At the north end of the lake is the Galetas Bridge, which separates the lake from the Gorge. There are car parks, beaches and picnic areas here.
Location
Gorges du Verdon, Provence