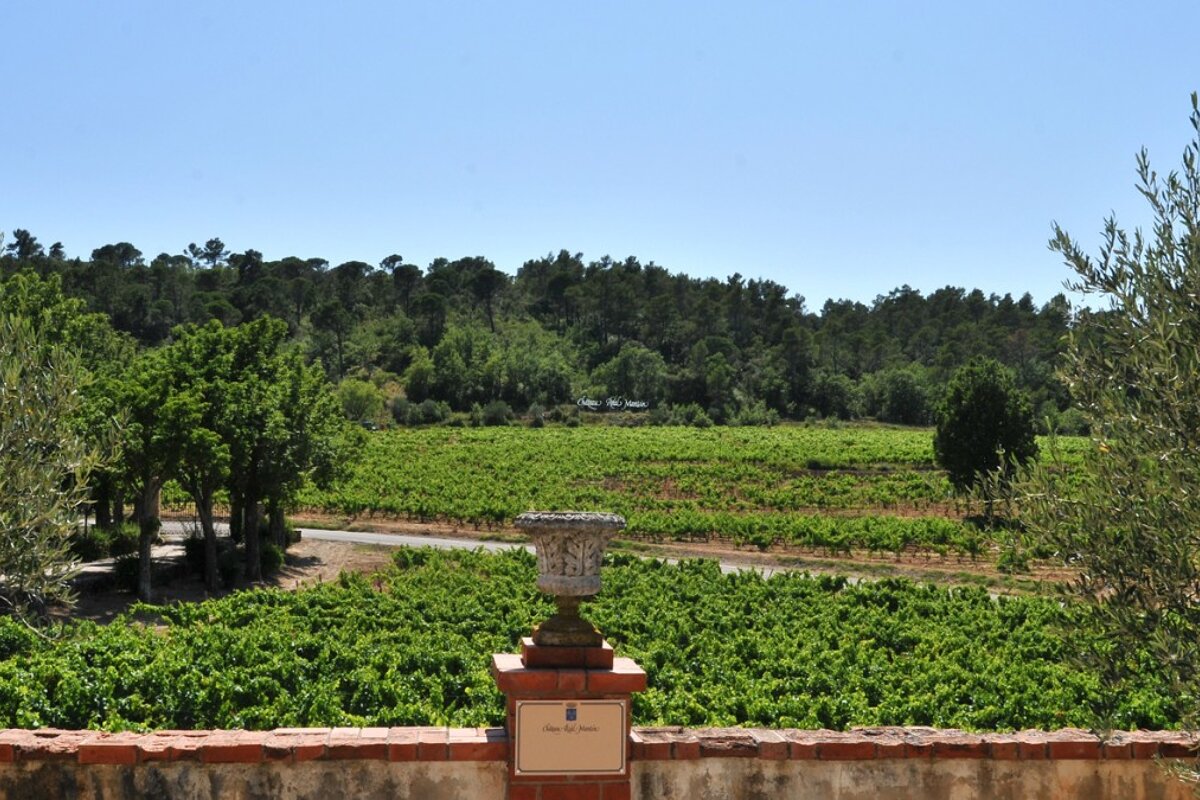 Chateau Real Martin Vineyard, Correns
A large estate with 100 acres of vineyards of AOC Côtes de Provence
The estate used to belong to the Counts of Provence, and the traditional bastide has been preserved and restored. It is surrounded by olive trees which yield the fruits for their extra virgin olive oil, and grapes of the varieties Syrah, Carignan, Grenache, Mourvèdre and Cabernet with which they produce their red, white and rosé wines.
What was the courtyard of the castle is now the site of the wine-tasting cellar and boutique: all year round, Valérie presents the Grand Wines of the domain and explains how they are made. The store rooms are authentic albeit ultra-modern, and the vat room has been entirely renovated – everything is done at the Château, from vinification to bottling, including storage.
The tasting cellar and boutique are open from June to September, every day 10:00-18:00.
Location