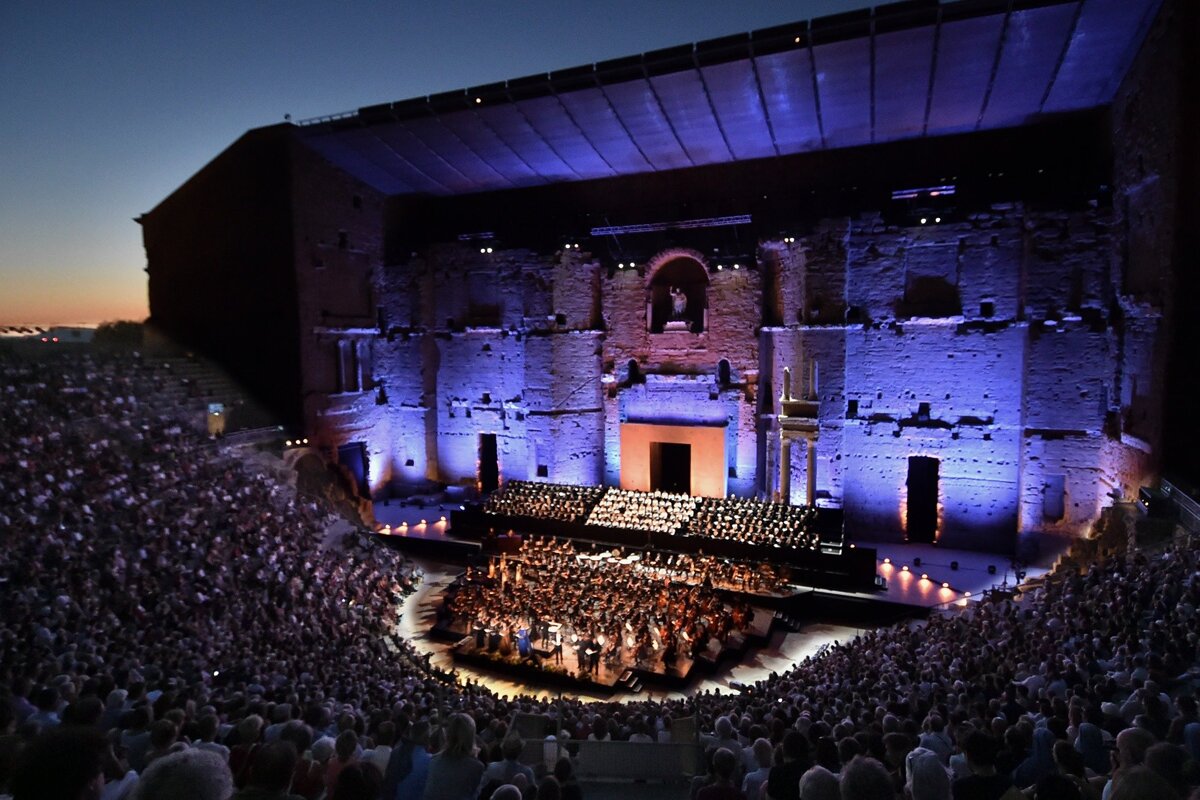 Chorégies d'Orange Classical Music Festival
International classical music festival, dating back to 1869
The Chorégies d'Orange is one of the oldest festivals in France, dating back to 1869. It is one of the world's premier opera festivals which attracts up to 10,000 classical fans every year.
What makes it so special is that the performances are held in the astounding Roman amphitheatre in the ancient Roman town of Orange. The acoustics are part of the reason that this music festival has become so successful.
The schedule tends to include a mixture of opera and classical music concerts and can sell out well in advance. Tickets go on sale in October for the following summer.
Visit the website (link above) to see the full programme and to buy tickets.
History
The first performance of an opera took place in the amphitheatre in 1869. When the 'new chorégies' were created in 1971, the role of the Roman theatre came to the fore. All the big names in opera have performed here over the years, giving this festival an international prestige that continues to grow.
Location