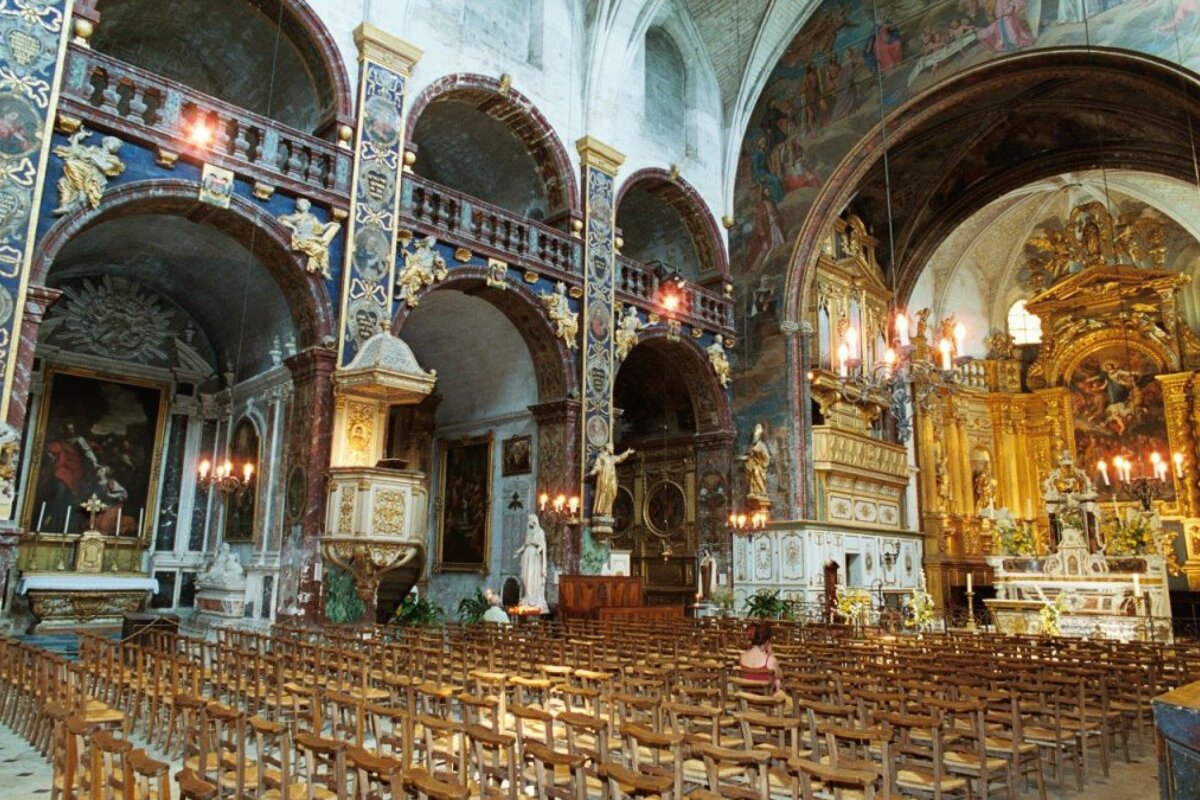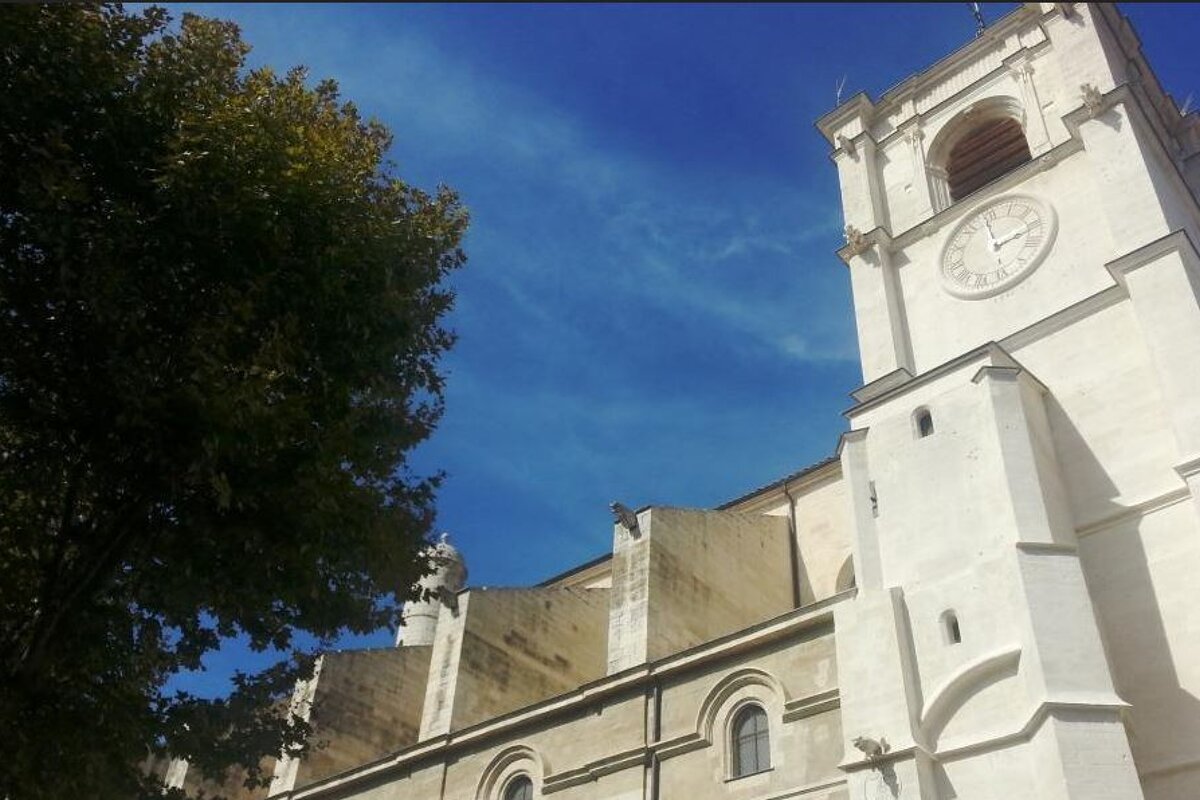 La Collegiale Notre Dame des Anges, Isle sur la Sorgue
A church with a harsh exterior but a lavish & decorative interior
Originally built in 1222 this church was renovated and extended in the Italian Baroque style in the 17th century and was consecrated in 1672 by the Bishop of Cavaillon.
The interior is home to some of the best example of baroque that we can find in the south of France, with lavish frescoes, paintings & sculptures. There are 222 angel statues who accompany the Virgin to heaven, along with a set of thirty-three painted figures representing the mystery of the Trinity.
Tours are available through the tourist office.
Visitor comments
"One of the most highly decorated churches we have ever seen" - Trip Advisor
"This church was closed when we first visited it, but later in the day we found it open. The interior is baroque with sumptuous decoration, indeed, it was one of the finest churches that we found in Provence. The only disappointment is that photography is banned so we were unable to record the beauty." - Trip Advisor
"Shockingly beautiful interior after the plain exterior" - Trip Advisor
When to come
Open weekdays from 10:00 to 12:00 and 15:00 to 18:00. Hours are more flexible on the weekends but you can enquire at the tourist office.
Contact
Address
Place de l'Eglise L'Isle-sur-la-Sorgue
84800
Location
Isle sur la Sorgue, Provence