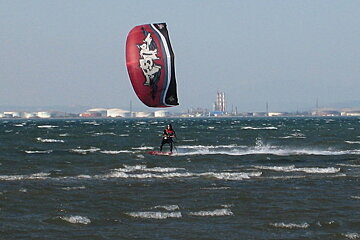 © Mistral Kite Passion Watersports, nr Salon de Provence
Mistral Kite Passion Watersports, nr Salon de Provence
Kite surfing school in the Camargue
If you're looking to try out kitesurfing for the first time, this company can help you get to grips with the basics from professional instruction.
They also offer improver courses for people who've already give it a go but might need a little more help perfecting their skills.
Open 7 days per week.
Location