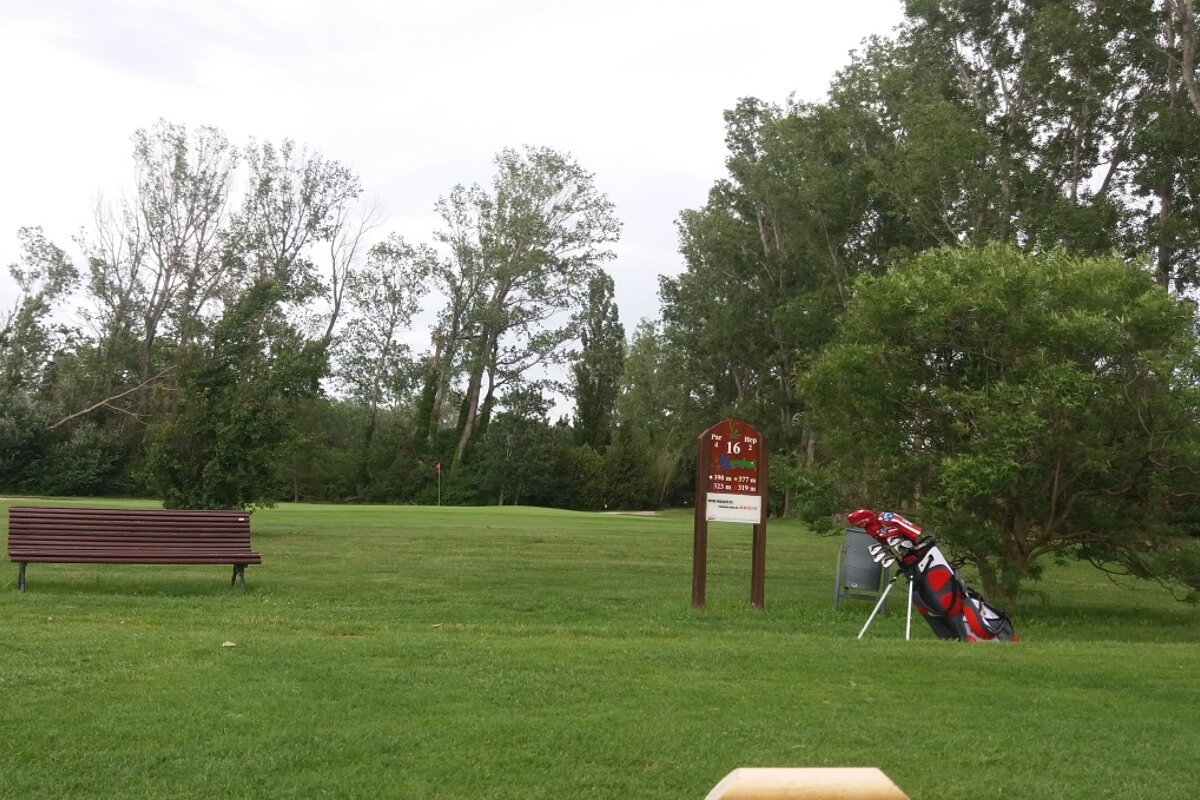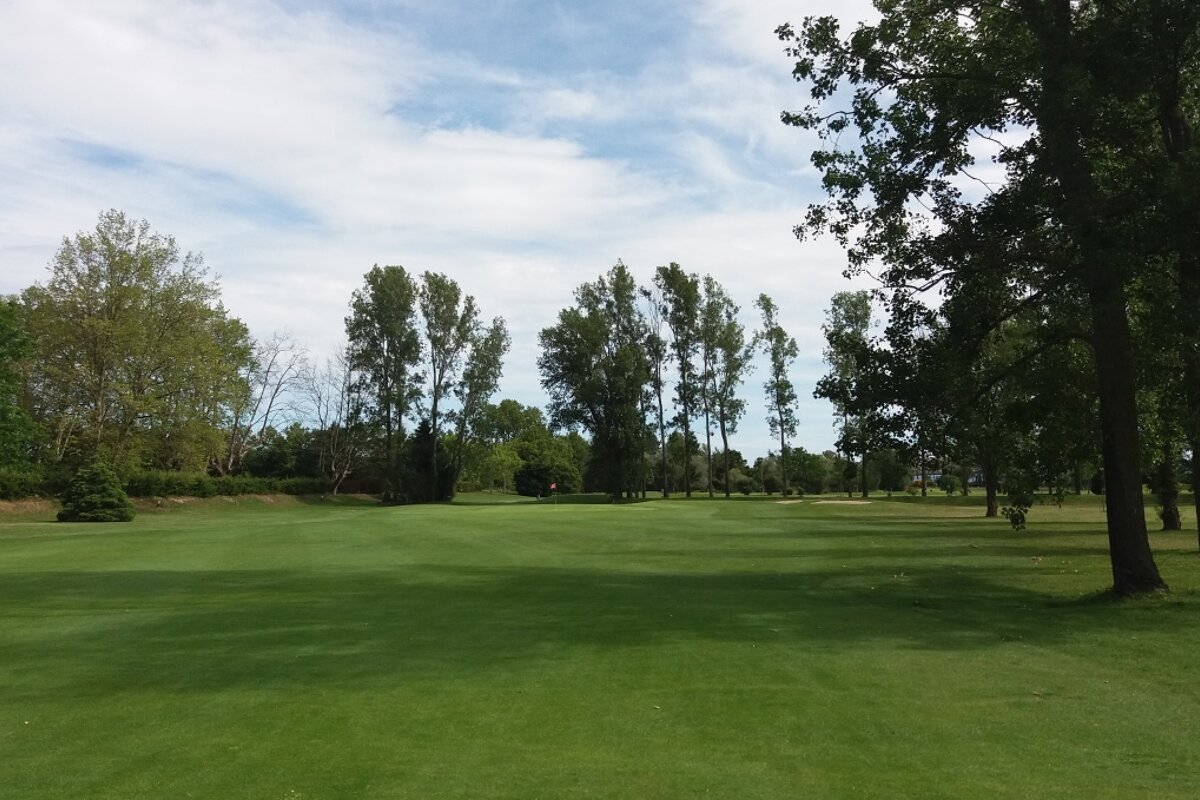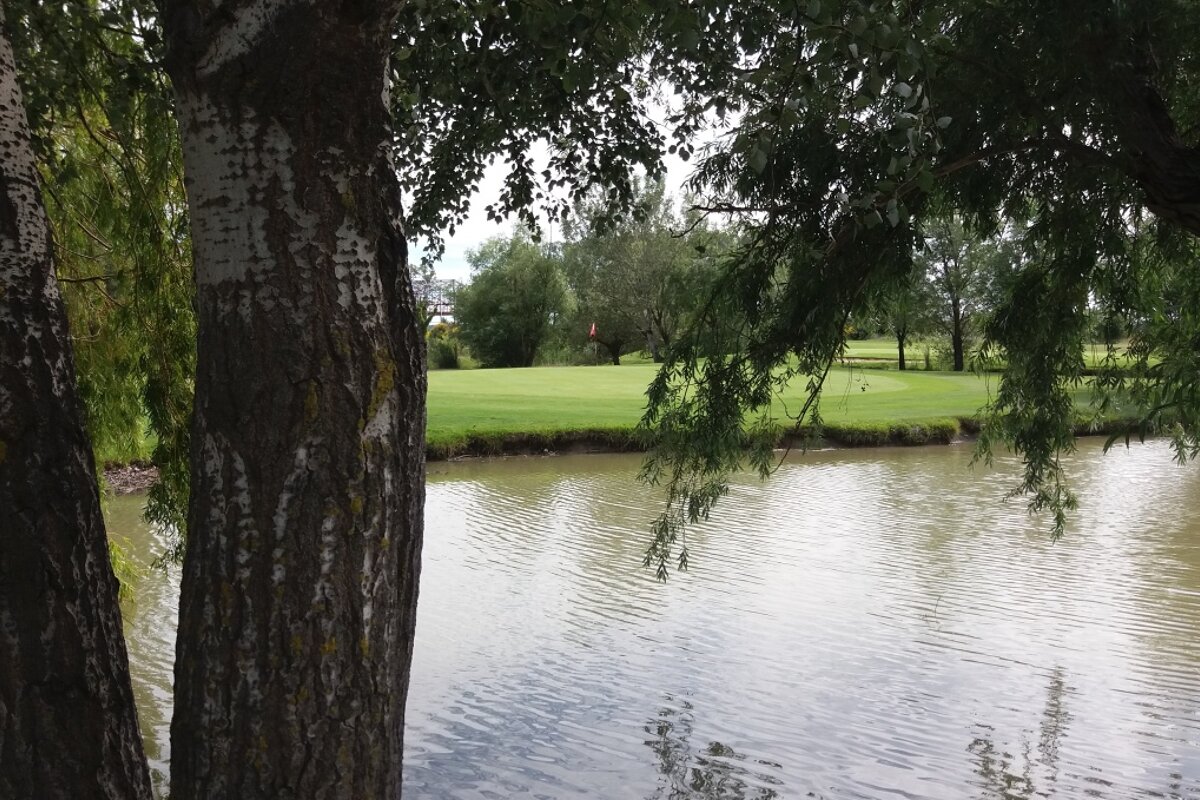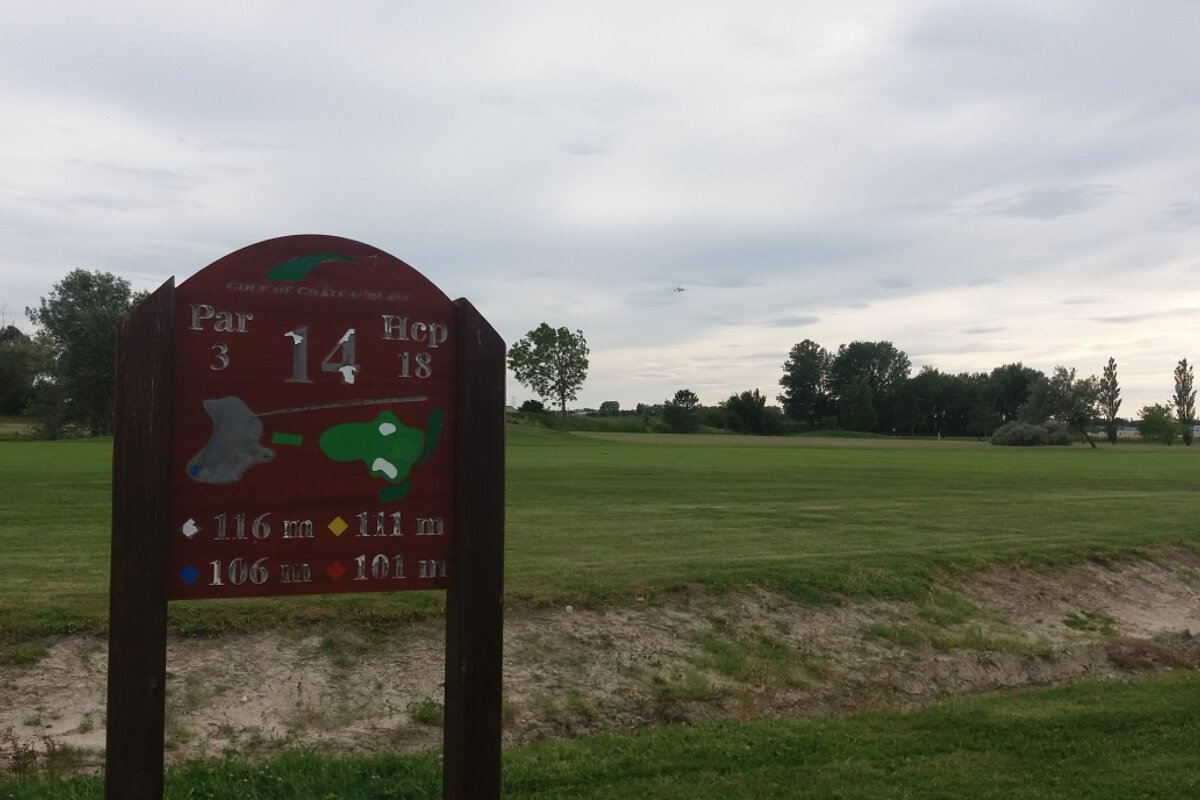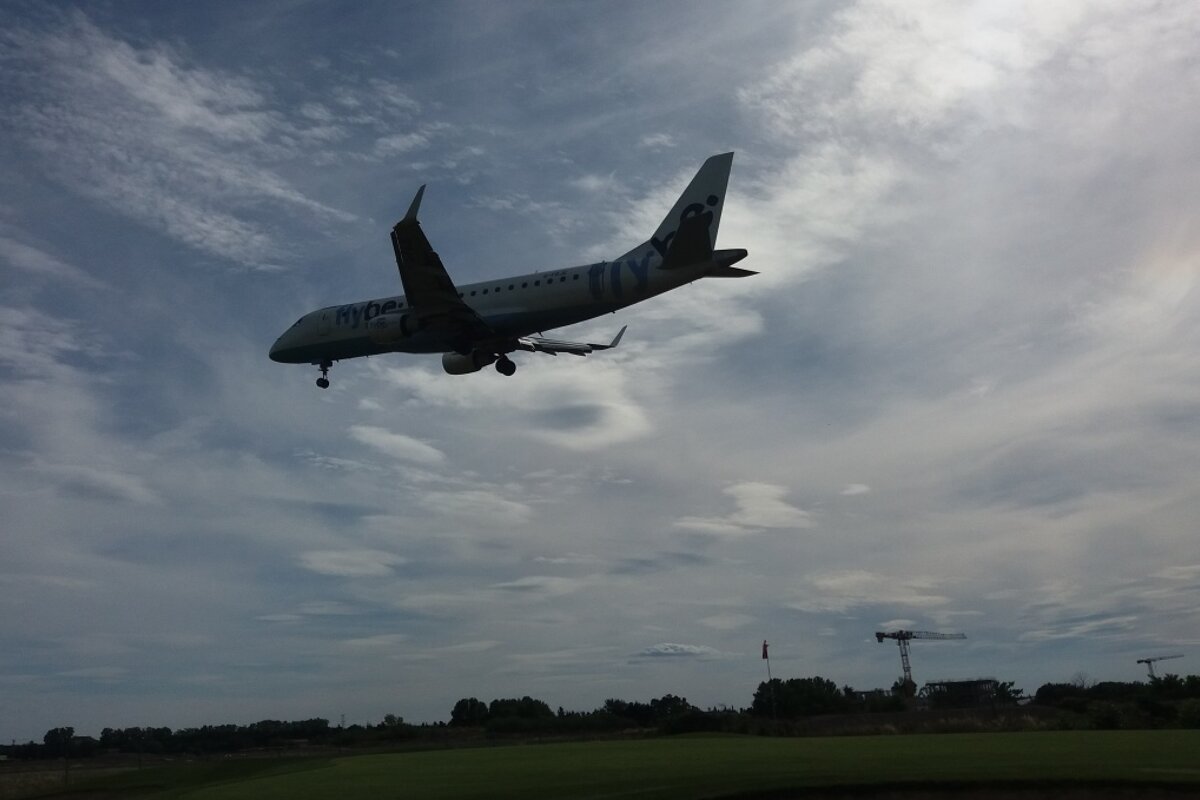 Golfing in Avignon
A great afternoon of golf on an 18 hole course
During the course of my flight over Avignon I looked down out of the cockpit and a green expansive golf-course spread out below me; just a stone's throw from the runway of the airport.
Garden Golf d'Avignon is situated on Avenue du Général Leclerc and showcases both an 18-hole course and a 9-hole par-3 course.
I was late for my scheduled tee-time because I had been kayaking out at Goudargues in the morning, and even though it was a busy Saturday afternoon the guys in the club's Pro-Shop accommodated me and switched me to a later time without any problem at all.
They kitted me out with everything I would need for the day; a new-ish set of rental clubs; some balls; a scorecard; and the manager even took the time to give me an idea of the layout of the course and then personally showed me to the putting green where I could loosen up before my round.
There were a group of children on an adjacent green taking a lesson on how to chip; and a few senior players were launching balls across the practise range. The café was fairly busy with players who had finished their rounds earlier that day and a boisterous mood flowed around as they drank their rosé.
I approached the tee to introduce myself to my playing partners who were a retired couple and life-long members of the club named Marc & Roseanna. We bumped a few balls down the fairway and as we walked off I noticed that the old man had a small dog leashed to the side of his trolley. Two-for-one; he gets to play golf and the dog gets a walk; genius!
Marc played one of the greatest shot I have ever seen on the par-3. He hit it low and hard, it skipped twice on the water and landed within 10 inches of the hole. He definitely didn't mean it but we all still cheered anyway; if somewhat mockingly.
Considering the sheer amount of sun that the course would be subjected to during a dry, hot summer, it is in fantastic condition. The fairways are maintained superbly and there's hardly a pitch-mark on the greens. The layout isn't overly challenging though as the majority of holes are straight, although the numerous well positioned water-hazards can prove eventful.
Playing with the retired couple I spent most of my time waiting for them to play or looking for their golf-ball in some trees. I'm not a great player by any means, but I was hitting big drives and they were playing three or four shots before they caught up. They were really good company – even with a small language barrier - but my distance became too big of a difference and I bade them farewell on the 5th green just after they both hit their 4th shot into the small water hazard.
Being in close proximity to the airport means that every so often a jet will fly right overhead causing some turbulence in its wake, but it's fascinating to stand underneath an aeroplane as it comes in to land; especially with a 6-iron in your hand. If you get the timing just right you might even squeeze an extra fifteen yards from a drive.
I really started to enjoy the course as I played around at my own speed with no-one in-front or behind me. I had plenty of time so that if I really liked a shot – usually one over water – I would lay out two or three balls and knock them all over.

Once I finished up for the day and headed back to the Pro Shop I realised that the manager had waited there for me even though they were due to close fifteen minutes previously. It seemed like it was something he would do for anyone and was happy to have a chat to me about my round. Although thinking about it now - with my curly hair and my Irish accent - maybe he thought I was Rory McIlroy...
It was a fantastic experience all round and I would definitely recommend the course to anyone visiting Avignon.
The price for 18 holes on Les Alpilles 18-hole course is €60 during high season. Club rental is €35 for a set.
Location