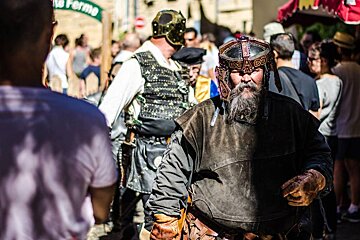 © Ville de Chateauneuf du Pape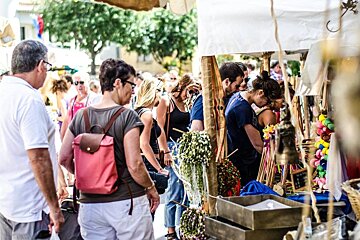 © Ville de Chateauneuf du Pape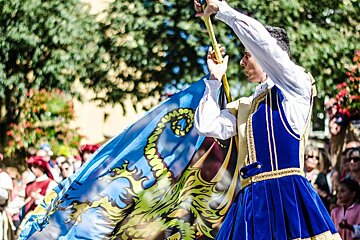 © Ville de Chateauneuf du Pape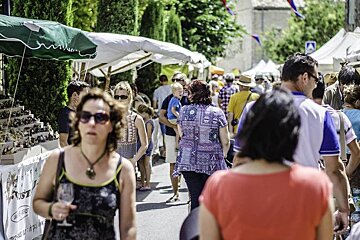 © Ville de Chateauneuf du Pape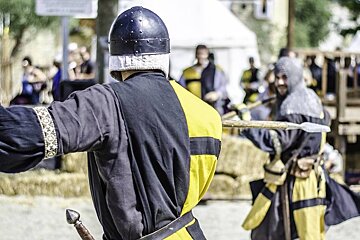 © Ville de Chateauneuf du Pape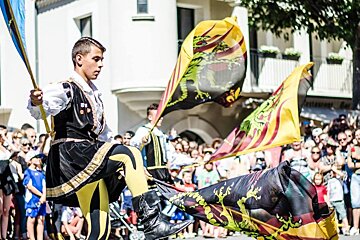 © Ville de Chateauneuf du Pape
Fête de la Véraison, Châteauneuf-du-Pape
Medieval festival celebrating ripe grapes
Step back in time in the village of Châteauneuf-du-Pape on the first weekend in August and discover the Fête de la Véraison.
The festival celebrates the first harvest of the grapes. Locals dress in medieval costume to man stalls selling everything from wine and grape juice to arts and crafts and other local produce.
With 200 actors, a wine-producing village, wine-tastings, a market with picturesque stalls, knights' tournaments, pitched battles, Châteauneuf-du-Pape shows off its remarkable historic heritage. "La Véraison" is a celebration of the grape reaching maturity, turning from green to purple, creating the subtle aromas for which Châteauneuf-du-Pape appellation is renowned.
On the streets, jugglers and tumblers, magicians and minstrels provide permanent entertainment. Knights constantly seeking to defend a cause, cavort around, jousting and doing battle. Music and parades inevitably accompany the event, so don't forget your dancing shoes.
Venue
Châteauneuf-du-Pape centre.
Location