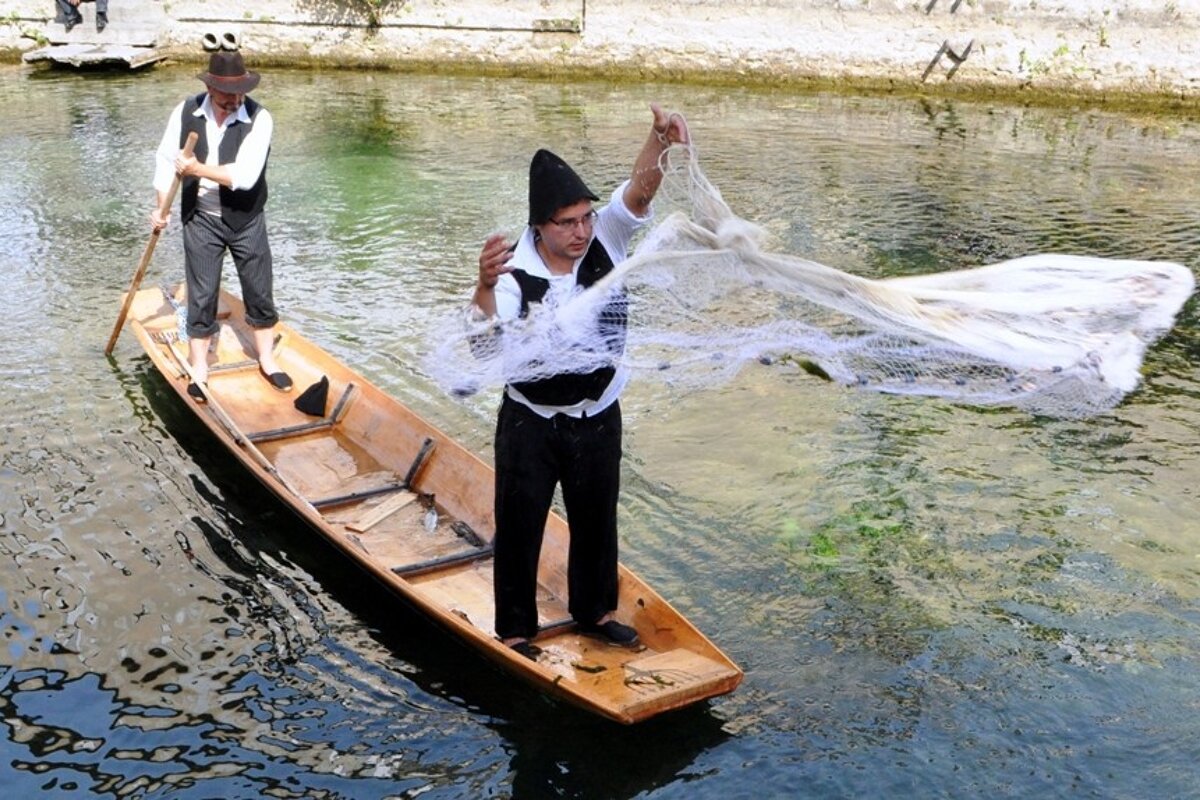 Traditional Fishing with Nego-Chin Boats, Isle sur la Sorgue
Annual event which takes place on the third Sunday in July
The fishermen of the Counfrarié di pescaire Lilen reconnect with the tradition of the ancient fishing in the clear waters of the Sorgue.
Then, armed with the net, the 'fichouire' (trident with seven prongs) they will flush out the fish that inhabit the river. The most skillful of fishermen will catch even the trout by bare hands! Bearing brimming baskets of fish and the statue of their patron, the fishermen will then begin the procession to the church to bless the fish and honour Our Lady of Sorguette. After the blessing the fish market opens, so be sure to get in on the catch of the day.
Arrive in the morning so as not to miss this annual traditional event.
Location