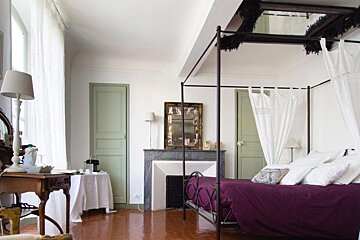 © Villa de Lorgues B&B. Lorgues
Brilliant B&B's in Provence
Charming, quirky and fabulous places to stay this summer
Provence is a vast region and choosing somewhere to stay can be a little daunting in such a large area. With a huge offering of B&B guest accommodation or "Chambres d'hôtes," you're spoilt for choice, although you can narrow down your search if you're looking for something specific.
Of course location is a crucial factor when looking for anywhere to stay, but if you're looking for somewhere with great spa facilities, a more rustic appearance, or being close to some of the region's best cycling routes, then we've hand picked a few of our favourites based on what they offer, to help you narrow down the search.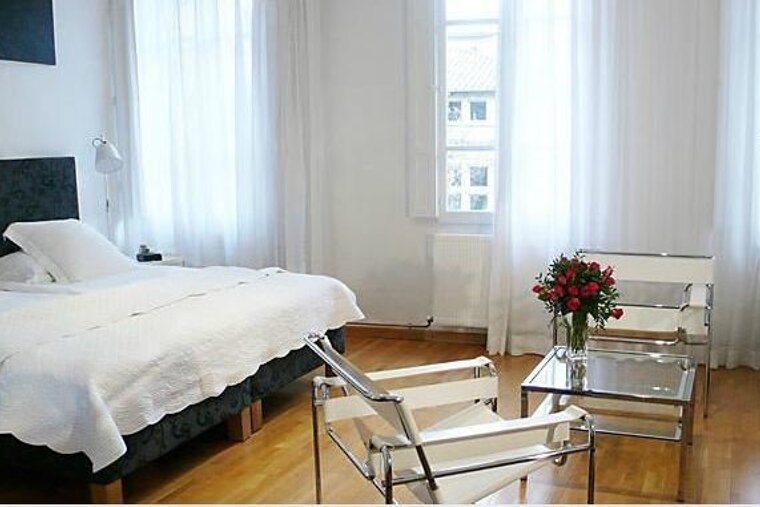 B&B's close to Avignon
As you'd expect in Provence's largest city there are quite a few B&B's to choose from, but we particularly like Le Limas, thanks to its lovely views of the Palais des Papes from the rooftop terrace and the smart décor.
If you like being close to the centre of the city but don't want a large, chain hotel then this could be the place for you. Find more B&B's in Avignon via the link below.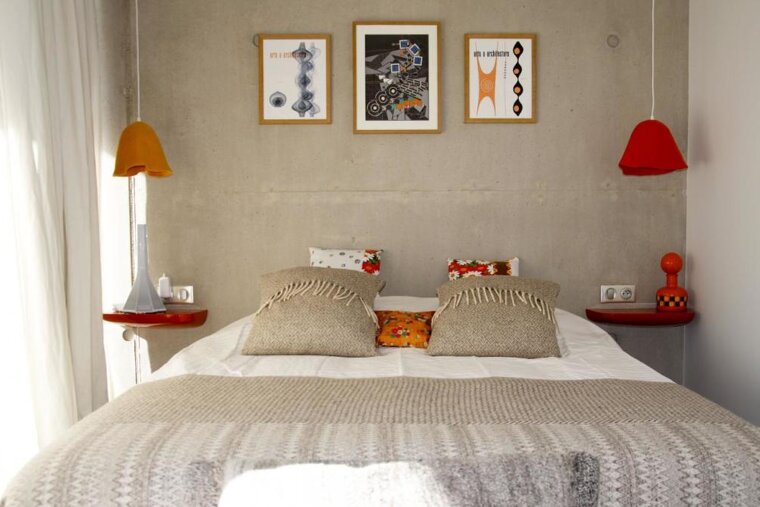 B&B's close to Aix en Provence
Keeping in a contemporary theme, the Maison Jalon really stands out, not only because of its beautiful design, but it's a great place for families or larger groups staying together. If you like a bit of kitsch thrown in with some sleek, modern design, this is the place for you.
Find more B&B's in Aix via the link below.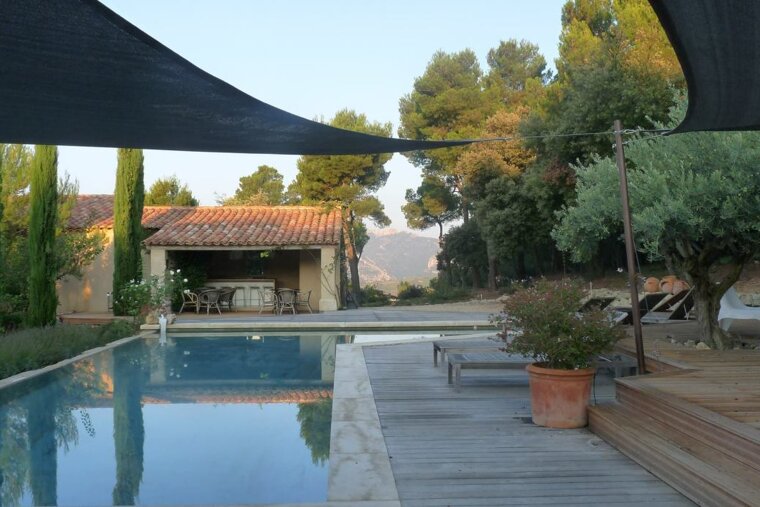 B&B's great for cyclists
For cyclists looking to base themselves in the vicinity of Mont Ventoux, there are lots of great options; from gorgeous country mansions to the smaller, more affordable B&B's.
L'Aube Safran stands out thanks to its outdoor swimming pool and proximity to a saffron farm which you can explore when on a stay here. Find more B&B's near Mont Ventoux via the link below.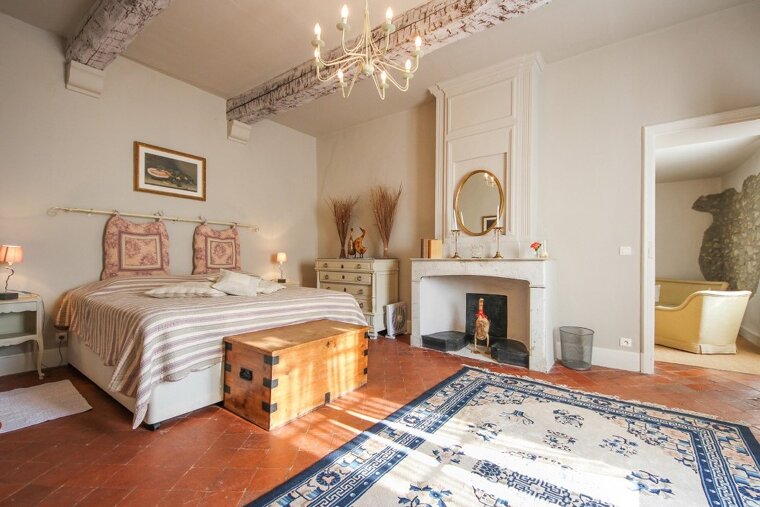 B&B's with spa facilities
You'll find more and more B&B's offering some kind of spa facilities these days, from simple massages to a full offering of swimming pool, sauna, Jacuzzi and beauty treatments.
Try Les Carmes in Isle sur La Sorgue, which has beautifully decorated guest rooms and is set in 1.5 hectares of landscaped gardens.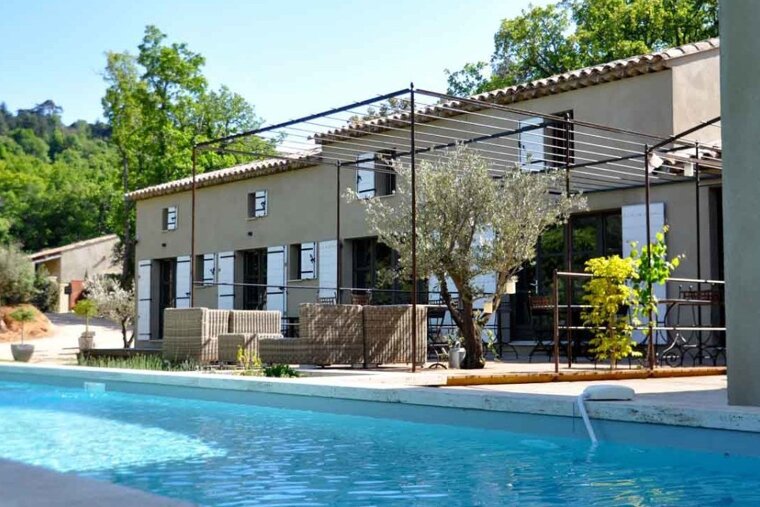 B&B's for families
If you're coming to Provence en Famille, there are some great B&B's offering family rooms, cots and even apartments in some cases.
In Bonnieux you should try Une Sieste en Luberon, which offers a few guest rooms, each with a mezzanine built specifically with children in mind. It makes a great base for active families or for those looking to explore some of Provence's most beautiful hilltop villages.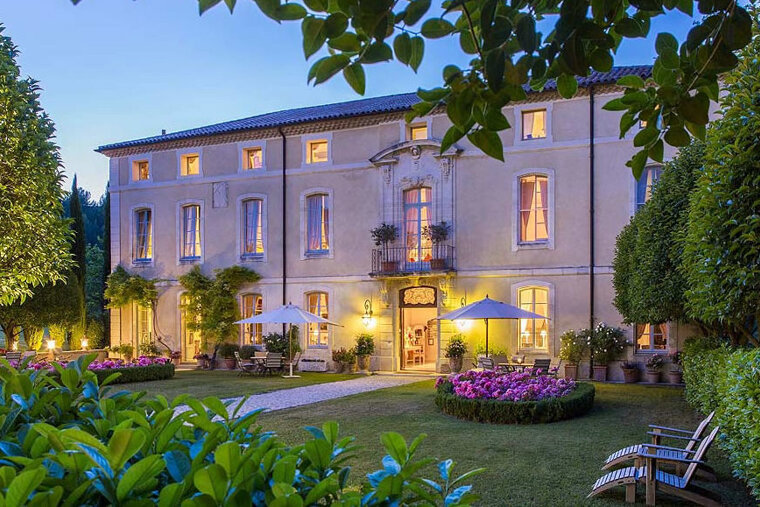 B&B's in chateaux
If you're looking to stay somewhere with a little more grandeur, then Provence has a number of chateaux that have been converted in rather gorgeous B&B's.
Try Chateau Talaud in Carpentras which has its own vineyard producing AOC Côtes du Ventoux and spacious guest rooms, decorated with lots of drapes and antiques. Find more chateaux to stay at in Provence via the link below.