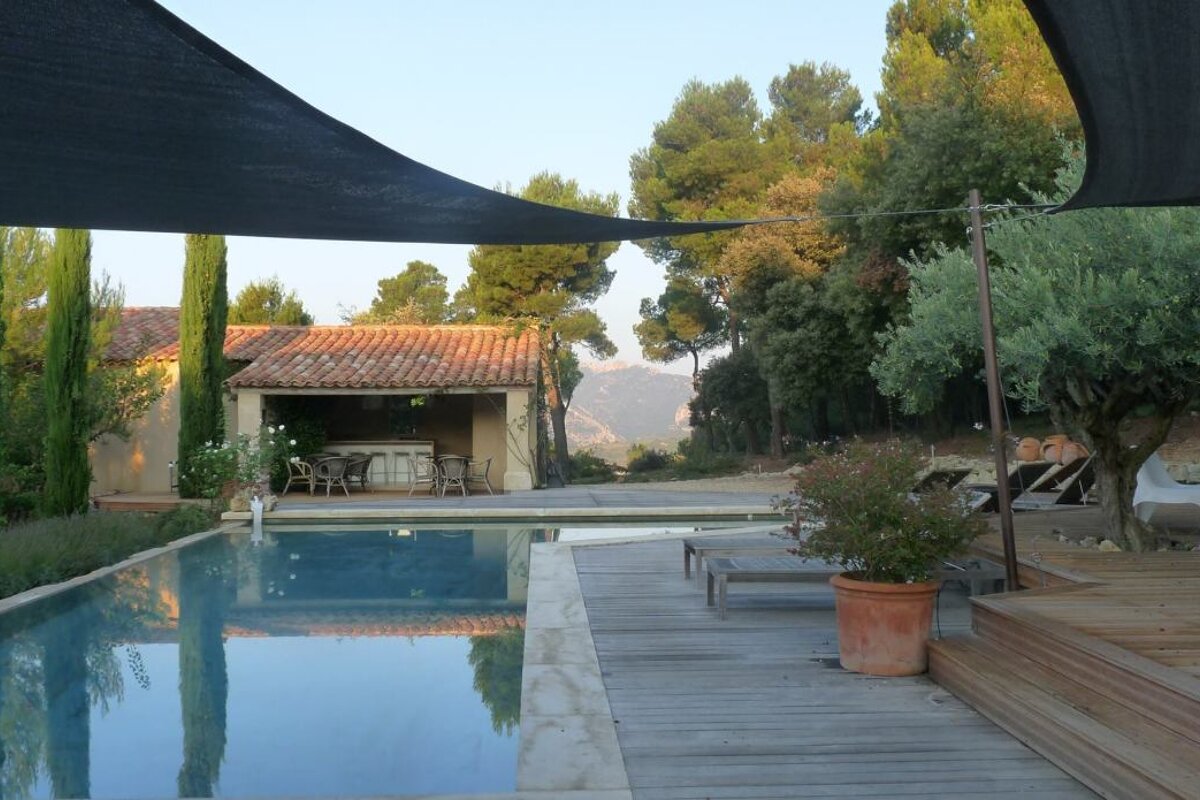 L'Aube Safran B&B, Le Barroux
Small guest house on the oustskirts of Le Barroux village in the Vaucluse
Charming little B&B where you can take a tour of the nearby Saffron farm and treat yourself to some of the regional products and wines grown here.
They have a lovely sun terrace and pool in the gardens.
All rooms are non-smoking, animals are not allowed.
Send an enquiry to find out prices and to book.
Worth knowing
Opening period : 28th March to 15th November, Low season: 28th March to 30th June and 16th September to 15th November, High season: 01st July to 15th September.
Visitor comments
".. actually, it is better not to tell more people about this lovely place in the Provence. With hosts who want to tell you all about the good life! I don't give you more details :-). Everything is perfectly decorated, and I can not imagine anyone who does not feel at home here." - Trip Advisor
"Our stay at L'Aube Safran was fabulous. We stayed in the "Diotis" suite. Very clean and spacious room with separate seating area and easy walk to the pool. Décor was very quaint with French furniture throughout the house that gave a very welcoming atmosphere. Breakfast was superb with choices of organic foods. Goat cheese and preserves were amazing." - Trip Advisor
"Ideal in every way" - Trip Advisor
Location