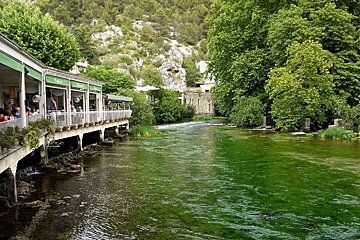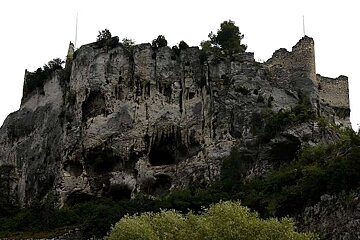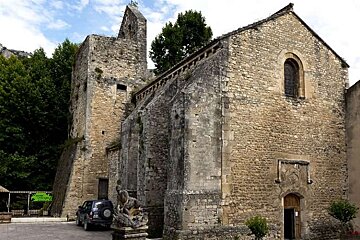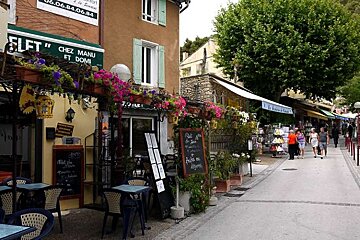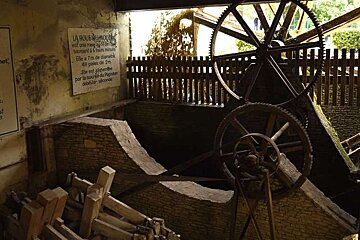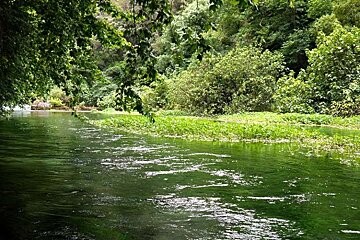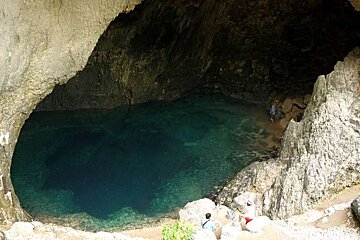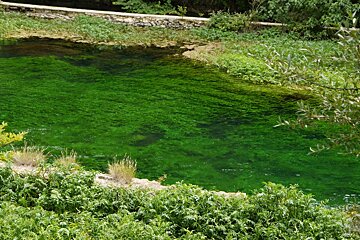 Fontaine de Vaucluse, Provence
Pretty village with a wondrous green river and a 'hidden spring'
The main attraction of Fontaine de Vaucluse is the river on which it sits. The source of the Sorgue is found here, a network of underground rivers and streams fed with water from the surrounding mountains.
This impressive 'hidden' spring comes to light at Fontaine de Vaucluse where it forms a large emerald green pool - divers have measured its depth to be 308m. Only when you see the white water rapids taking water away do you realise that it's not just a pool, but a fully fledged river with it's source underground. In the rainy spring and autumn, it can gush up to 200 cubic metres of water per second. It's the largest natural spring in France (and 5th largest in the world).
The river has a fantastic green colour, very striking with the sun shinning down, and the blue sky above. The village of Fontaine de Vaucluse is found after the rapids where the river calms itself and it winds around watermills and dams before continuing downstream. An old paper mill (open to the public) is the only remaining indication that the village was a hotbed for paper making in the 17th and 18th century.
Just opposite the mill are the ruins of the 14th century Castle of the Bishops of Cavaillon. The walk from the village to the source of the river (La Fontaine) will take you around 20 minutes. There is a bike rental store in the village if you prefer.
A number of restaurants and cafés line the river, and the village is fairly touristy and very popular so try to come out of season if you can. If you're driving, note that there is only pay-parking in the village.
Watch this
Sights & Attractions in [locality]
In the village itself, you'll find an 11th century church (Notre-Dame et Saint Véran) and the remains of a Roman canal running alongside the left bank of the river. There are a number of gift shops and artisans workshops in the village - glass, wood work, pottery, jewellery, paintings and sculpture are all practised here.
There are several museums in Fontaine de Vaucluse, from a crystal museum to a geological museum.
Things to do in [locality]
Many lovely hikes start or pass through Fontaine de Vaucluse, including three Grand Randonnee trails.
The GR6 will take you towards Gordes and the Luberon, or south to Bouches du Rhone.
The GR91 takes you north towards Vaison la Romaine and eventually on to Grenoble, and GR97 is part of the Tour of the Luberon.
Location