Shopping for Antiques & Curios in Provence
Where to find vintage Provencal items for your home
Provencal style is admired throughout the world and many visitors to this region come seeking one-of-a-kind items to take home with them. From antique furniture to salvage items, curios and vintage decorations, there is something for everyone whatever your budget. Try bargaining on the price, if you manage to get 10-20% off your purchase, you have done well!
The most famous town in Provence for antiques and curios is
Isle sur la Sorgue
. Just a short drive east of Avignon, Isle sur la Sorgue has over 300 antique traders and several antique warehouses and a superb market on Sundays. You can expect hundreds of markets stalls, and whilst it may be pricier than elsewhere, the quality is likely to be higher too. The town also hosts two enormous
antiques fairs
each year, one over Easter and one around the 15th August (Assumption Day). Be prepared for even more dealers and stalls selling a whole host of vintage household items, as well as jewellery, garden furniture & accessories. Aim to get there early if you are driving.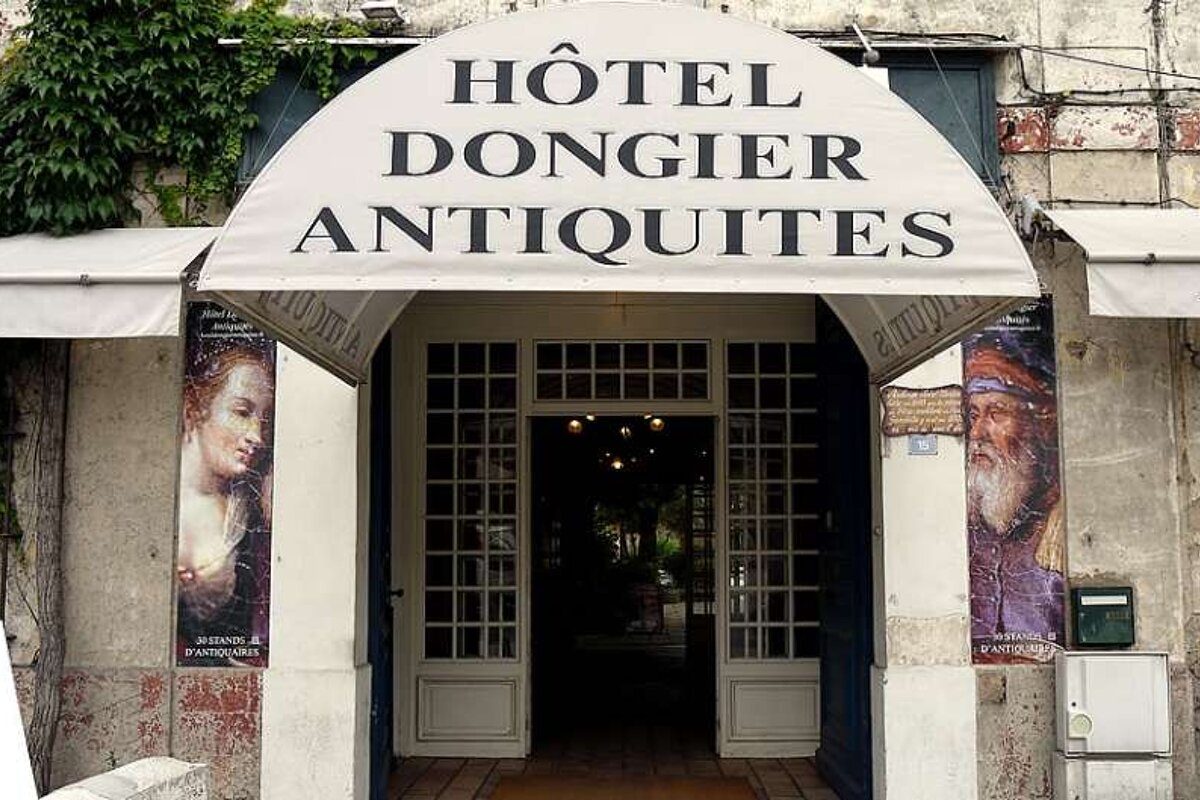 St Remy de Provence
is a swanky little town, popular with Parisiens and the International set. As such, there are a number of good quality boutiques selling classic interior items. The market on Wednesdays will also have some stalls with a good selection of nic-naks. During the summer, there is the occasional antique fair, check our
events calendar
for dates each year. In the Luberon,
Lourmarin
is a stylish village which has several antique shops and art galleries. The market on Fridays is worth a visit and can produce one or two gems. Lourmarin also holds an Antique Fair in the middle of
May
and the middle of
September
.
Apt
is a proper market town and has a large market on Saturdays where you may stumble upon smaller vintage household items.
The two big cities of Provence are Avignon and
Aix
. Aix has a small number of antique shops in the pedestrianised area, along with art galleries and bric-a-brac stores selling books, clocks and vintage posters. The market for antiques, arts & crafts is held on Tuesday, Thursday and Saturday (8am to 1pm) in the Place de Verdun. In
Avignon
, the bric-a-brac market is held on Sundays in the Place des Carmes (6am til 1230). There are regular
fairs for dealers
in Avignon (one most months), entry is free on presentation of a buyers card. Across the river in
Villeneuve les Avignon
, the market is held on Saturday mornings in the Place du Marche. It's smaller but is better priced.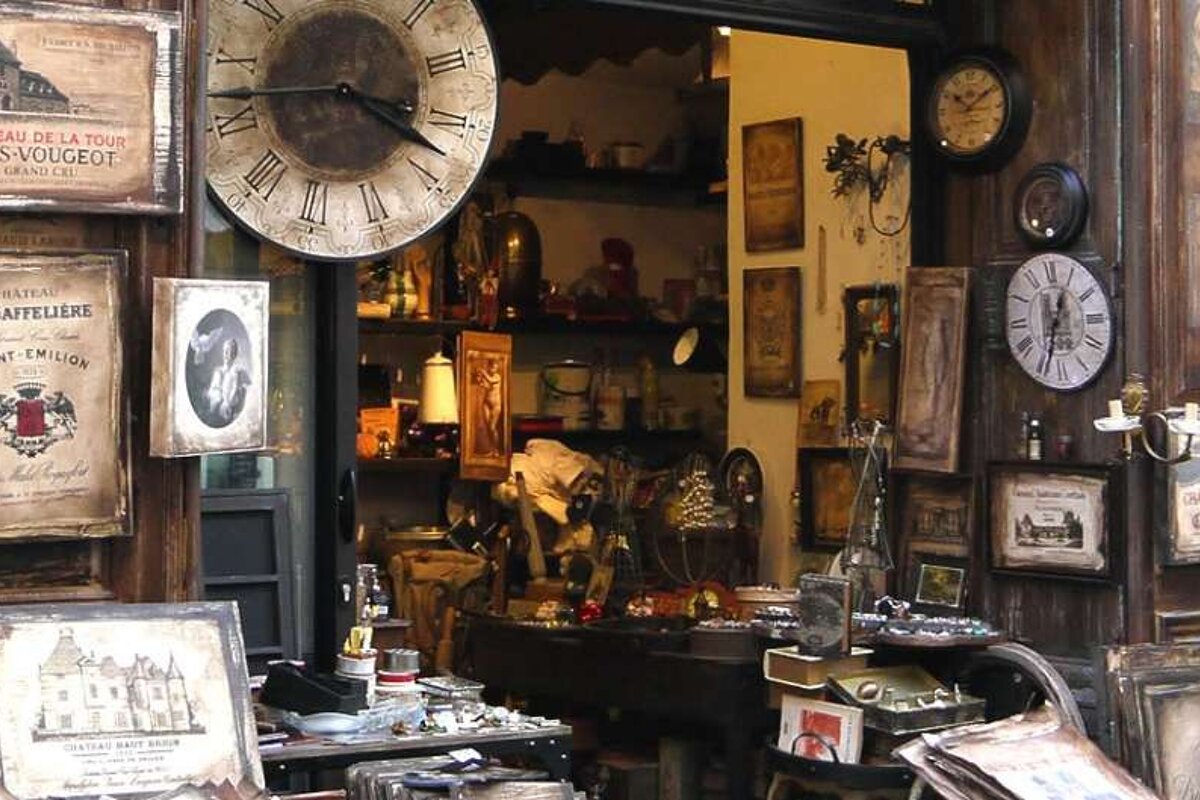 Another popular way of finding those one-of-kind Provencal items for your home is to visit a brocante (also referred to as Marches aux Puces) which is translated as a flea market, or a Vide Grenier, which is more like a garage sale. You are more likely to find a treasure at a brocante, but vide-greniers are also worth a look if you are in the area. They tend to be local affairs and you will see signs for them in villages a few days in advance of the sale. There is also a website you can check for places and dates - it's called Brocabrac.fr.
Arles hosts a good brocante on the first Wednesday of every month by Jardin d'Ete and the Boulevard des Lices. It is renowned for selling items local to the area, such as traditional clothing, ceramic figurines and bull-related collectables. Nimes has a brocante on Mondays, and Carpentras host's it's flea market on Sundays (from 10am). Over 100 vendors set up stall here and it's a treasure hunters paradise. Make sure you have the time for a good rummage, and bring cash.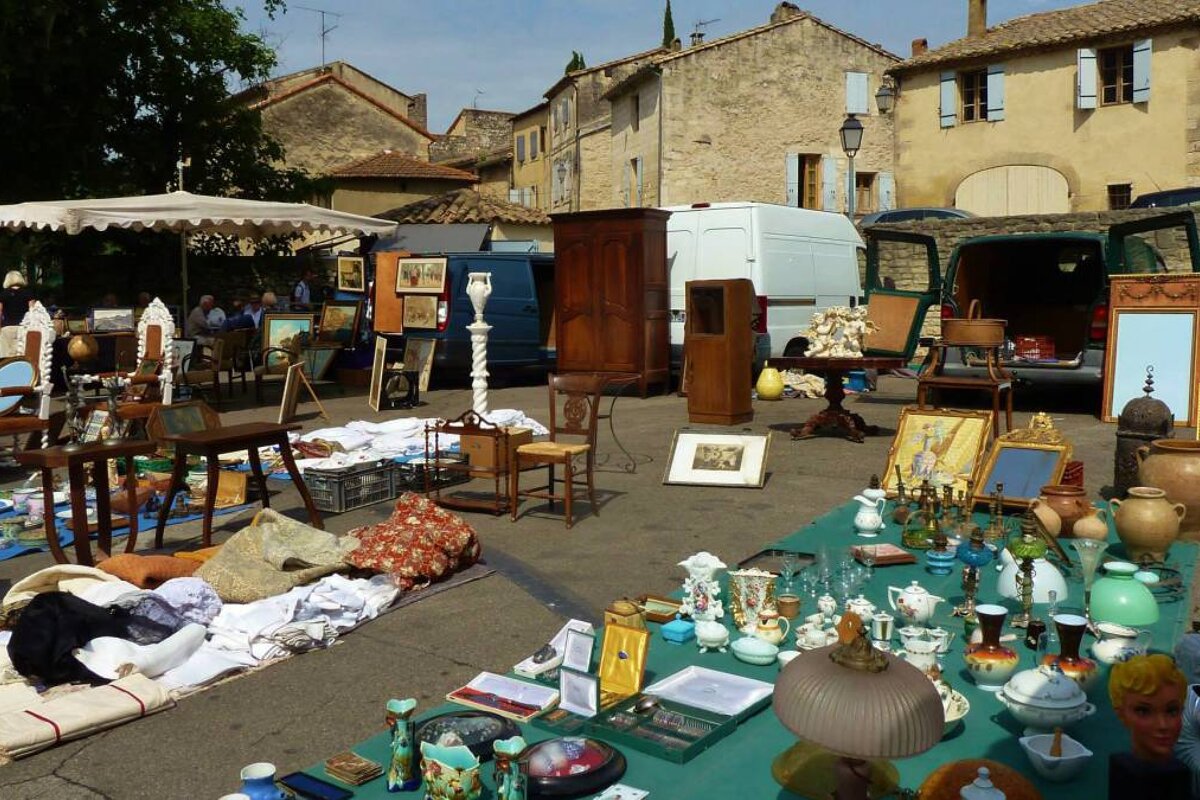 If you prefer a store where everything is under one roof, try visiting a
Troc
store. These are second hand warehouses selling furniture, mirrors, lights and interior decorations. You will find them in Avignon, Salon de Provence, Marseilles and Cannes. Another good warehouse selling antiques is
Depot Vente
near St Remy. They offer furniture, objects d'art and bric-a-brac.
Most shops and dealers will help you in arranging shipping for larger items. For medium sized objects that are too big for hand luggage, pop to the local post office (La Poste) and they will help you to send items home.