Arelate Festival 2017 Preview
Provence's biggest Roman festival of the summer
Arles is world renowned for its Roman history and is listed as a UNESCO World Heritage Site, thanks to its many incredibly well preserved monuments and buildings.
Every year the city celebrates this Roman heritage with the Arelate Festival, which takes over the streets of the city, the Arena and Amphitheatre for seven days. 2017 sees the eleventh edition of this festival and as with every edition, you can expect to see gladiator fights, chariot racing, Roman soldiers and much more, with a packed schedule that the whole family will enjoy.
Here are some of the highlights to took forward to in this year's festival.
Watch this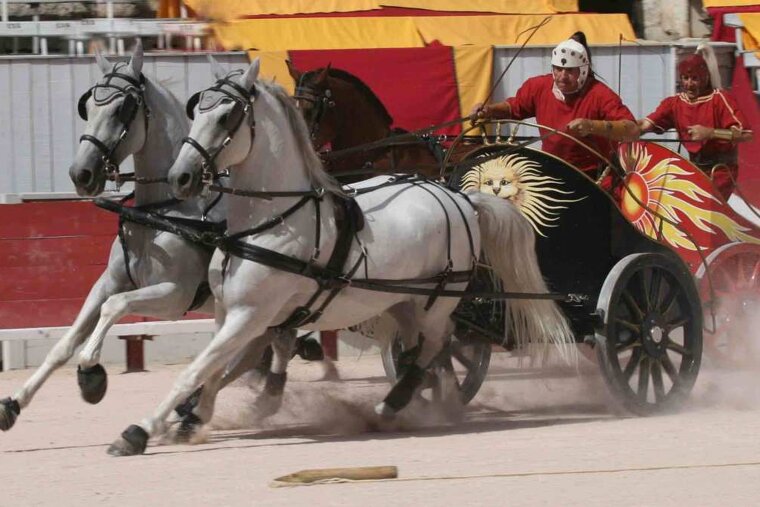 Chariot Racing
Arles Arena plays host to some of the biggest spectacles of the event, and chariot racing has to be one of the best ones to watch. Imagine a scene from Ben Hur unfolding in front of you, as the horse drawn chariots career around the Arena. You can watch races on the Tuesday, Wednesday, Thursday, Friday and Sunday. Times and prices can be found in the programme details below.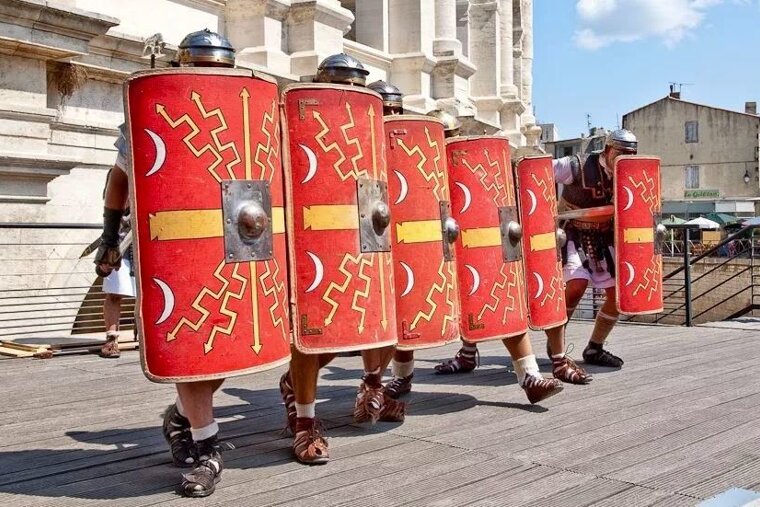 Roman Army demonstrations
There will be lots of opportunities to see Roman soldiers and in some areas you'll be allowed to pick up and wield a sword yourself. There will be a Legionnaire's military camp to explore and lots of demonstrations of Roman military tactics, using shields and weapons in the streets of Arles. The biggest of these displays will take place on Tuesday 22nd August from 16:00.
Gladiator Fights
Gladiator fights and demonstrations will be taking place every day except Monday, in Arles Arena. There's also a Gladiator school that you can enrol in for a small fee, to learn about some of the weapons and forms of combat they used. There are also a couple of conference talks on close combat if you want to really get behind the scenes of this ancient practise.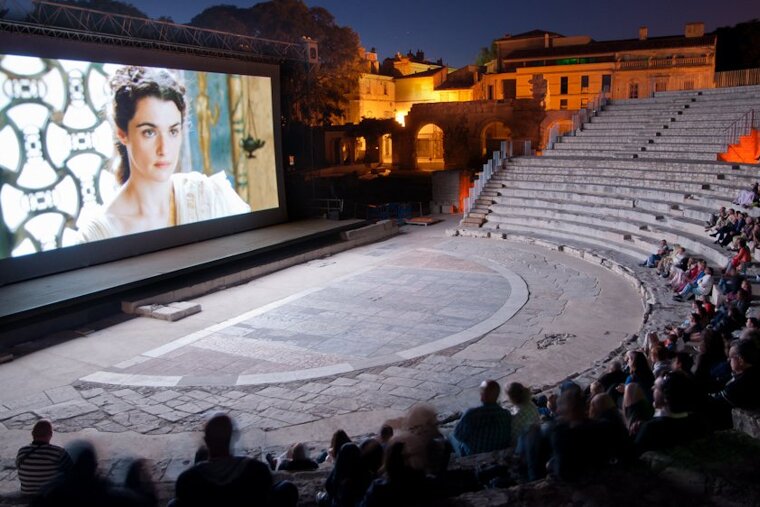 Peplum Film Festival
The Peplum Film Festival takes place at the Theatre Antique in Arles, with Roman-themed blockbusters being shown every night at 21:00 on a large, outdoor screen. Each film will be introduced by a specialist who will talk about what you're about to see and how some of the key scenes were filmed. Tickets are available to buy on the door or in Place de la Republique, at the main Arelate Festival desk.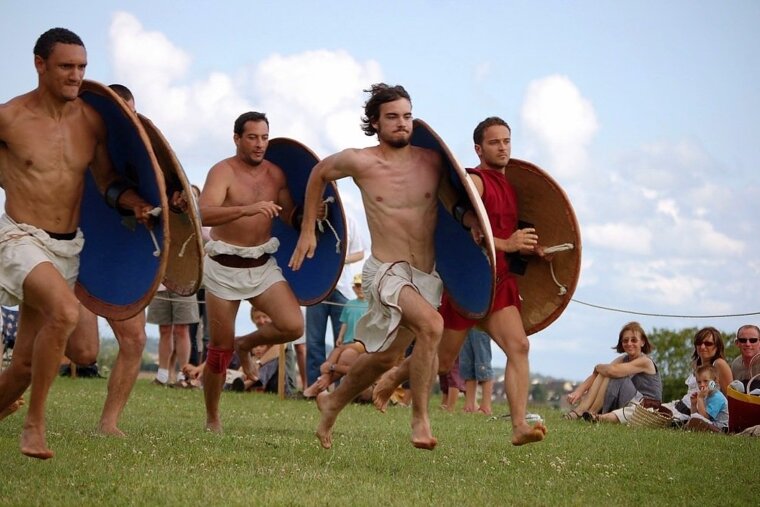 Olympic Sports demonstrations
You'll be able to watch actors re-enact some of the sports that used to form part of the Roman Olympics games, including javelin and discus. They'll explain how the objects were thrown back in Roman times and you can see this taking place at pop-up locations on the streets of Arles as well at in the Theatre antique. Sports events will take place on the Tuesday, Wednesday, Thursday, Friday and Sunday.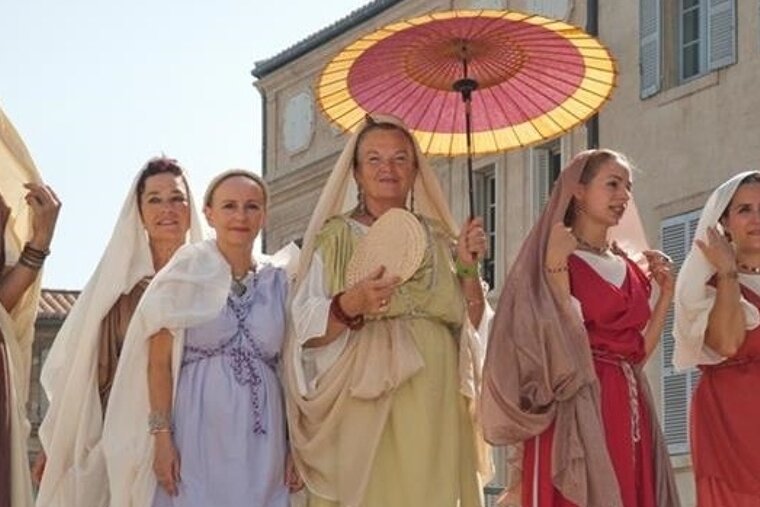 Romans lifestyle & culture
Immerse yourself in Roman culture with actors in Roman costume performing in small theatrical shows, explaining what the Roman diet used to consist of and how they used to live and communicate. Children can practise writing on Roman wax tablets in, or play with wooden swords and get dressed up in Roman costumes in some of the workshops. Adults can enjoy a tipple from the Roman taverne and taste some of the food eaten at the time. You can see people in costume and re-enactments every day of the festival, across the city.
The Programme
The daily programme for the Festival can be found here (in French) or ask at the main welcome desk in Place de la Republique for more information in English.
The festival is mostly free, but if you want to have your children join a workshop, if you want to attend one of the conference talks, or take part in a guided tour, these will incur a small entry fee (which you can find via the links above).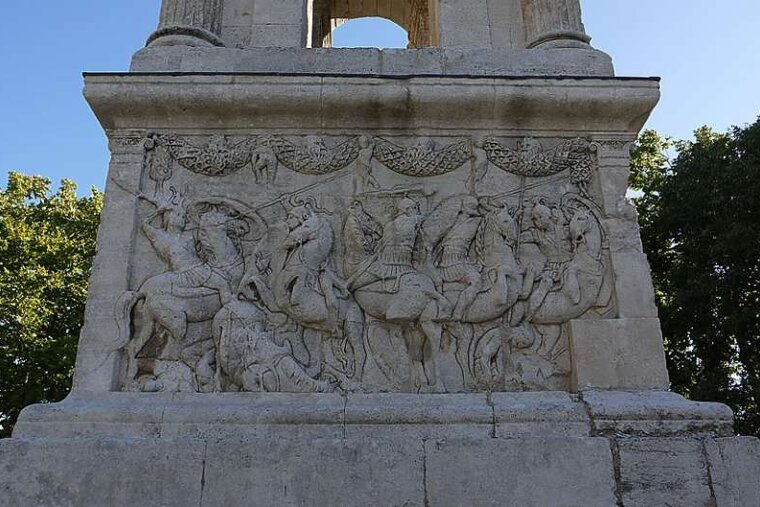 More inspiration...
During the course of the main festival, there will also be a separate programme taking place at Glanum and in St Remy de Provence. Here you'll be able to see more military displays, galdiator combat and join guided visits to the archaeological sites and museums.
Find more sights and places to explore in Provence, or if you're looking for somewhere to stay, browse our pick of the best accommodation in and around Arles, via the link below.
Location