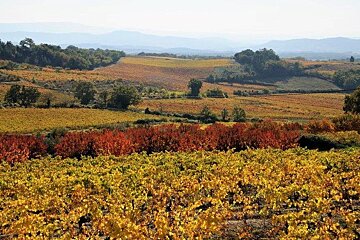 Fall for autumn in Provence
Make the most out of a trip to Provence this season
As the leaves on the trees and vines start to change from green to russet red, the last of this season's grapes are harvested and the Provençal summer slowly starts turning towards autumn.
It's a great time of year in Provence. Temperatures are starting to cool down and the hustle and bustle of the busiest time of year starts to slowly peter out, but there are still plenty of things to see, do and taste on a trip here in autumn.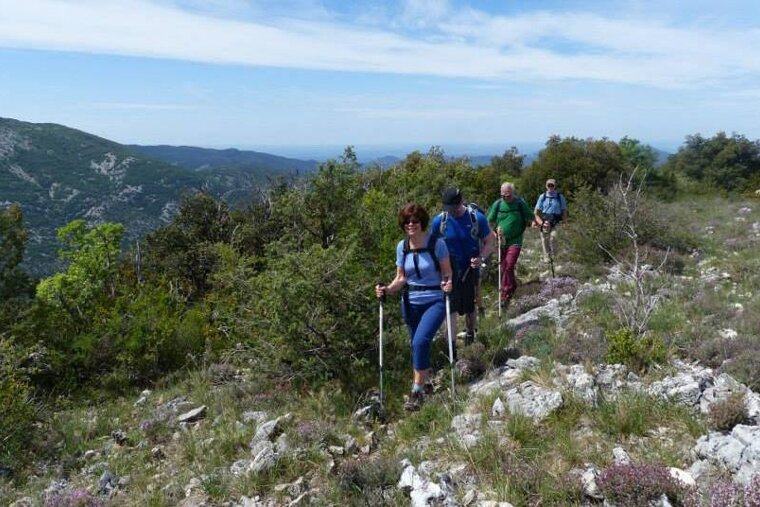 Walking & cycling
Cooler conditions after the strong heat of summer make it much more pleasant to get out and about on the trails and roads at this time of year.
You can now tackle some of the longer or more challenging routes without needing to carry half your body weight in water or the need for so much suncream.
We've added lots of our favourite cycling routes for you to try out or, if you'd prefer to explore on foot, take a look at our walking guide for ideas of where to go and suggested routes and maps.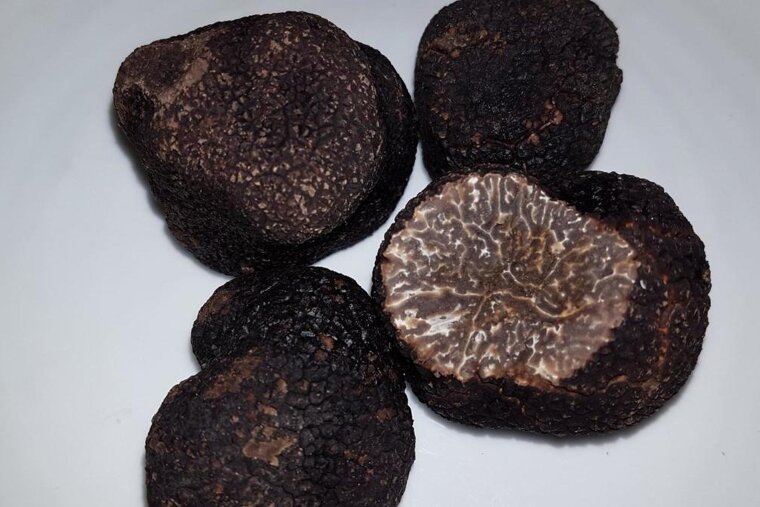 Truffles
Truffle hunting starts in November and typically carries through until the end of March.
You'll find truffles around Mont Ventoux and far down towards the coast and the Riviera, mostly in private wooded areas or vineyards which you'll need an appointment to visit.
Le Ban des Truffes takes place in Richerenches and marks the start of their truffle trading season. At this event, you'll see a parade of locals in ceremonial robes and hats, get a chance to wander around the market and enjoy tastings, drinks and music.
You can also find Friday truffle markets in Carpentras and every Saturday in Richerenches. If the markets aren't enough, you can take part in truffle hunting at Domaine St Alban from November to March.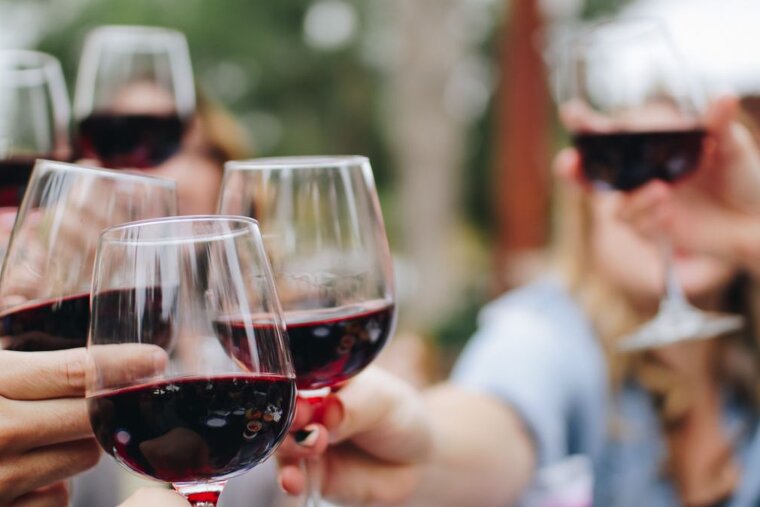 Wine & grapes
Grape harvesting across Provence continues into the beginning of October and you'll find not only lots of beautiful autumnal vineyards to see and visit but also a whole host of festivals, markets and tastings to celebrate the new crops.
If you're a fan of Côtes du Rhone wines, head to Avignon for their Millévin event. Plus, 15th November is when the Beaujolais Nouveau hits the shelves, a cause for much celebration across the whole of France.
Do you prefer to get in on the action prior to bottling? Then Chateau Pesquie in Mormoiron offer grape picking and wine tasting experiences from mid-September to mid-October.
Mushrooms
'Cèpes' (porcini mushrooms), 'chanterelles' and 'sanguins' all grow in the forests of Provence and autumn is the perfect time to head out and pick them.
If you aren't 100% sure which ones are edible (even after consulting your mushroom picking handbook), you can take your crop to any local pharmacy who can advise you for free if they're safe to eat.
In France, pharmacists take at least one year of mycology courses during their studies so, wherever you are in the country you'll be able to get your harvest checked out.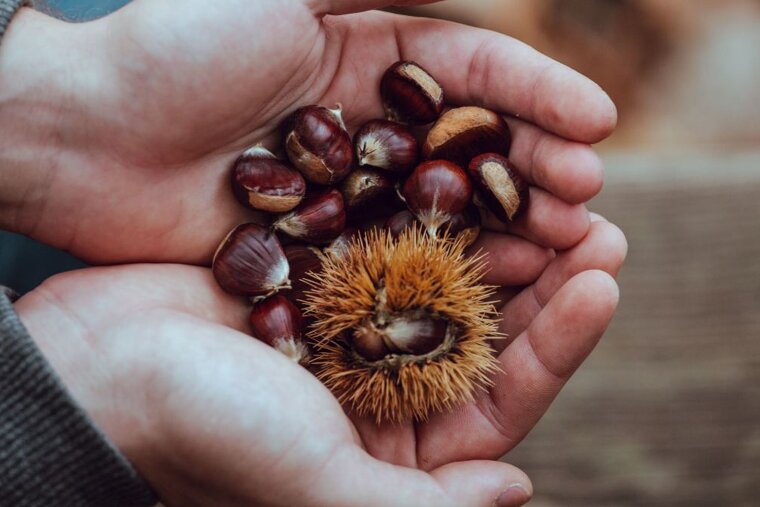 Chestnuts
Another famous autumn crop in Provence are chestnuts, which fall from the trees in droves at this time of year. But, be warned, you can't just go and help yourselves to this fallen bounty anywhere you find them as tree owners can be very protective!
Collobrieres proclaims itself as the capital of chestnuts and hosts its annual Fête de la Châtaigne on Sundays in October, where you can taste and buy chestnuts in all kinds of different shapes and styles, either sweet or savoury.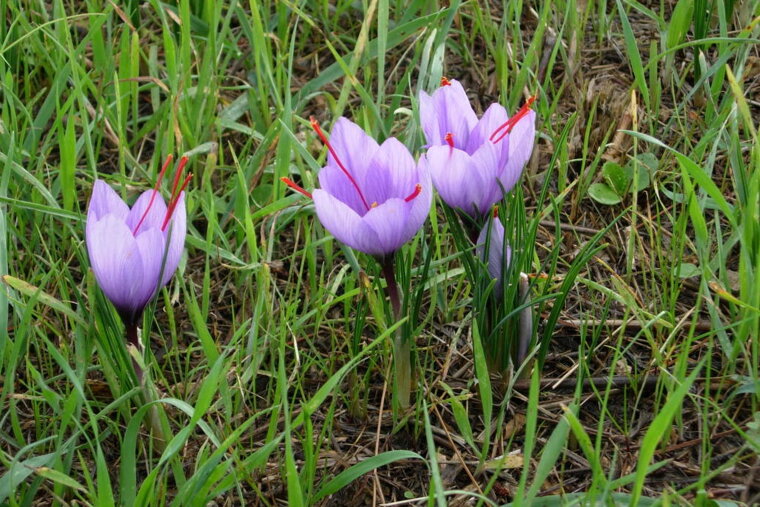 Saffron
In autumn, another kind of purple gold grows in small farms across Provence. It's not lavender but the humble little crocus flower from which saffron is harvested ('safran' in French).
The flowers are in bloom in late October and early November and their popularity as a crop has been increasing, as has their spread into many parts of the Provence region.
You'll find farms around Mont Ventoux, the Alpes de Haute Provence, the Var and Bouches du Rhone, Le Barroux and Seillans. Many of the farms open their doors to visitors during the short harvest season. Picking the stamens from the flowers is delicate work and once you've seen how small the flowers are and how small the annual harvest can be, you'll understand why this product is so expensive.
Sights & attractions
The summer crowds start to dissipate at this time of year, which means that not only are the roads quieter, but most of the region's main sights and attractions are less busy too.
The Gorges du Verdon is stunning as the colours on the trees start to change, as are Les Gorges de la Nesque.
A visit to the Pont du Gard at this time of year is also a pleasure, it's open year round but far less crowded as we head into November.
More inspiration...
Whatever your interests or plans, Provence has got a lot to offer the discerning traveller in autumn. We'd highly recommend this time of year for anyone looking to enjoy a more peaceful and colourful visit to this wonderful part of the world. Take a look at our events calendar for more inspiration and find accommodation for wherever you go exploring.