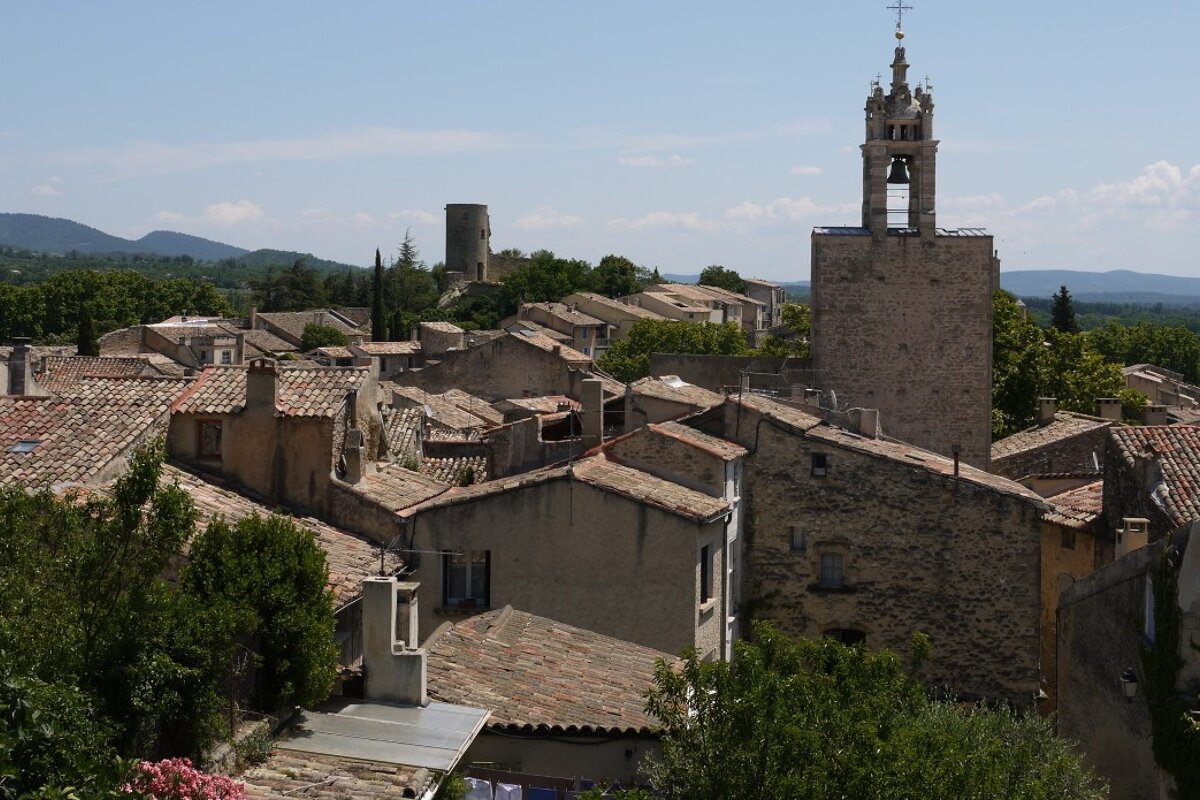 Road Trip from Avignon through the Luberon
Explore the best of the Luberon by car
Many visitors to Provence start in the historic city of Avignon. Thanks to the TGV train service, you can easily travel from Paris or Marseilles to Avignon, where you will find plenty of car rental companies. From Avignon, you can go on any number of road trips, but one of the most popular is driving east towards the Luberon.
The Luberon is quintessential Provence - it is where the famous book by Peter Mayle 'A Year in Provence' was written, and also where the Russell Crowe film 'A Good Year' was filmed. It's a beautiful region of rolling green hills, historic hilltop villages that have escaped modernity, memorable markets and plenty of sights, both natural and man-made. It is a good trip to choose for those who don't want to spend too much time in the car, as you can drive from one side of the Luberon to the other in less than two hours. But there is so much to explore in the region that we would suggest you take up to a week to explore.
Your first stop could be L'Isle sur la Sorgue, a market town close to Avignon (about 40 minutes drive - head for the A7 south) famous for it's antiques shops & markets. It has a very charming centre, with a canal system and waterwheels. Close by is the smaller village of Fontaine de Vaucluse which lies along the strikingly green Sorgue river. You can walk up the river banks past an old paper mill to view a deep green pool formed by an underground network of streams and rivers.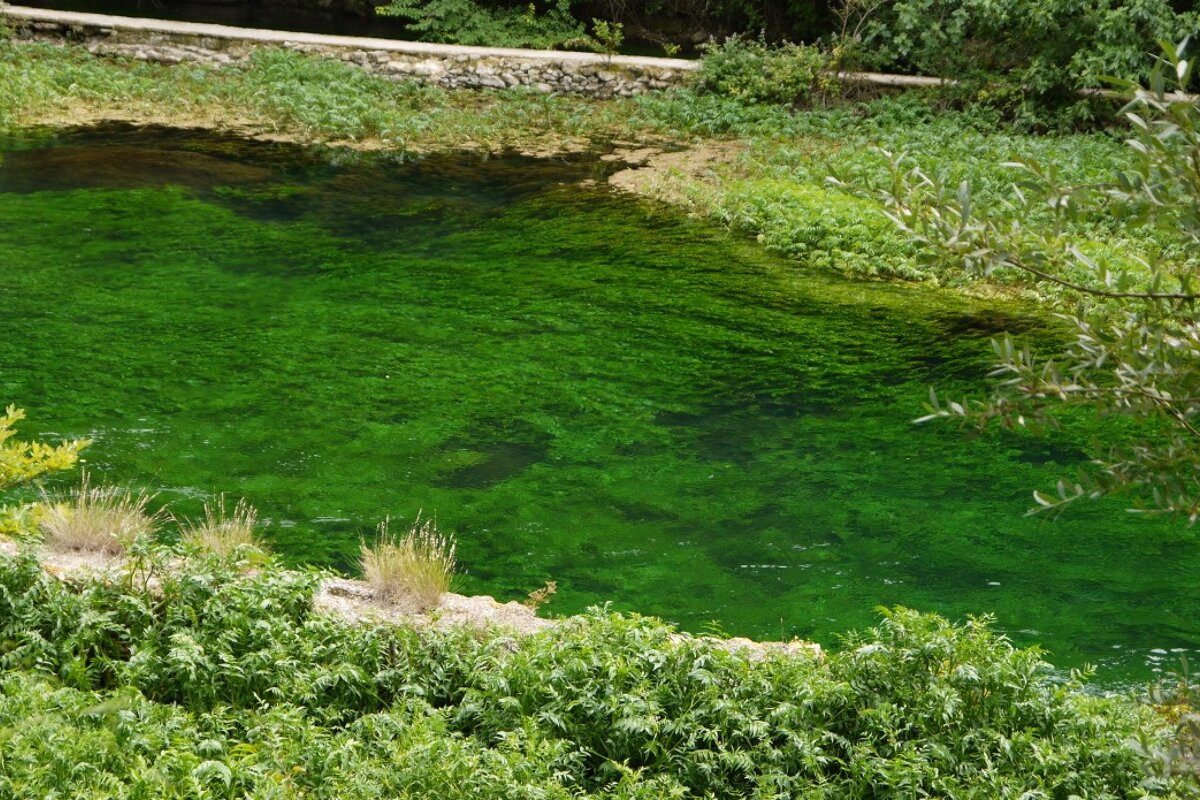 ---
From here, venture further east into the heart of the Luberon where you can start to explore the beautiful hilltops villages. First on your list should be Gordes, about 25 minutes drive east of L'Isle dur la Sorgue. This is a very famous hilltop village, a 'Plus Beaux Village' with amazing views, a 16th century castle, charming lanes, and a pretty square with good restaurants. The Cistercian monastery, the Abbaye Notre Dame de Senanque near Gordes is a must-visit and more history awaits at the archaeological remains of the Village des Bories. The area is famed for it's lavender fields (in season June to August) and you can visit a Lavender Museum just outside the village.
Five miles further east from Gordes is Roussillon. The Luberon is laced with red and orange rocks thanks to the presence of ochre pigment, and the best examples can be seen in Roussillon, a wonderful small village popular with artists. There are several ways of exploring the natural red rock formations, by following the Ochre walking trail, or by visiting the Mines de Bruoux (on the road to Apt). Roussillon has several art galleries and good quality souvenir shops.
Continuing east, a short drive will take you to Apt, the main market town in the area. Catch the market on Saturdays, it's one of the biggest in the Luberon and you can find everything from local produce, to brightly coloured linens and arts & crafts. Close to Apt is Raille Lake where you can cool down and enjoy swimming and watersports.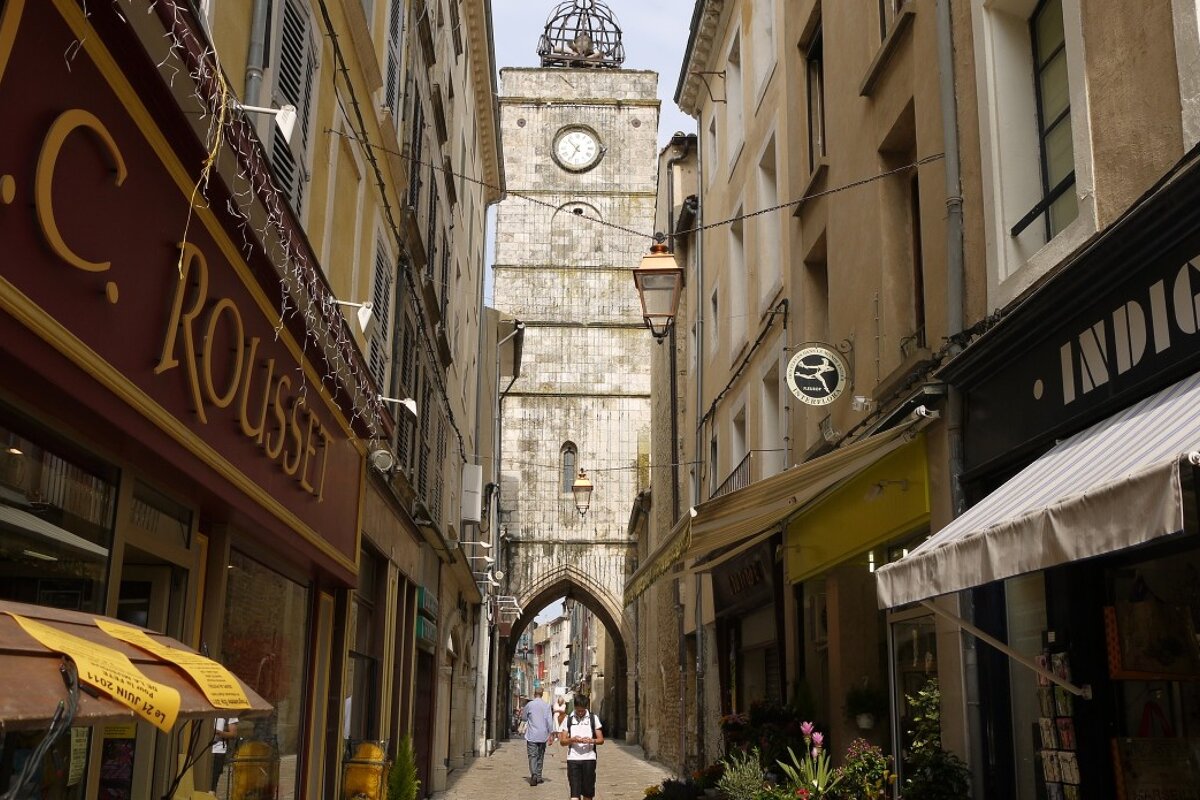 ---
From Apt, you can continue east towards Manosque, about a 45 minute journey. Manosque is on the edge of the Luberon area and is also a market town, with the main market occurring on Saturdays. The famous Provencal soap company L'Occitane is here and you can visit a museum and boutique to stock up on their products. North of Manosque is Chateau de Savan, an 18th century mansion with pretty gardens. From Manosque you can continue east to explore the stunning Verdon Gorge and all the activities associated with this Natural Park, or head back west to enjoy more of the Luberon.
Heading south-west from Manosque, the small hilltop village of Ansouis (45 minutes away) is worth a stop. It's a very pretty village with an historic castle, and there is also a wine museum at Chateau Turcan. Cucuron is another pretty village nearby, lost in time and wonderfully unspoilt. Five km away is Bonde Lake, an ideal spot for swimming, relaxing and watersports.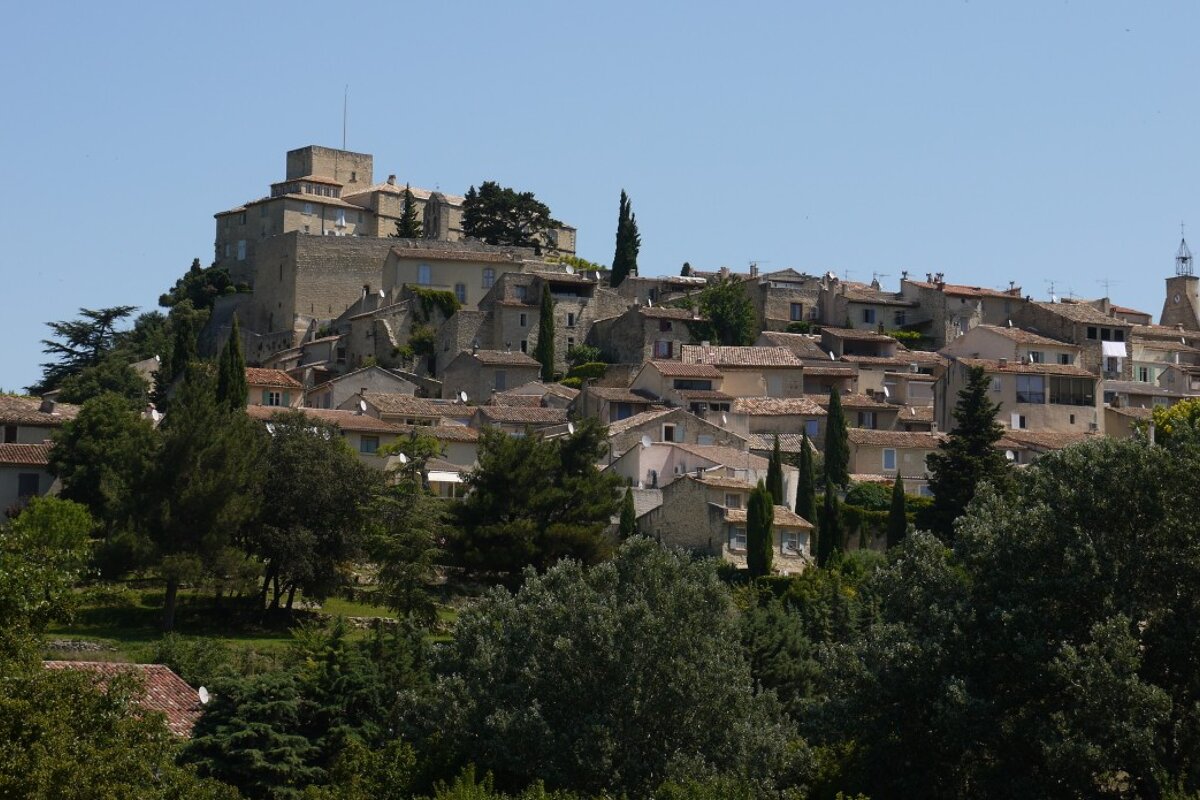 ---
10 km back towards the west is the wonderful village of Lourmarin. An immaculate village with a fabulous Renaissance château, Lourmarin is filled with pretty lanes, fountains, boutiques and cafes. It also benefits from having some lovely places to stay. A short drive to the north takes you to another hilltop village, Bonnieux. There are no sights to see as such, but that is just the point. Take your time exploring the lanes and paths that entwine the village. Work your way to the top and enjoy the views - they are some of the best in region. There are also some great hotels to stay in the surrounding countryside.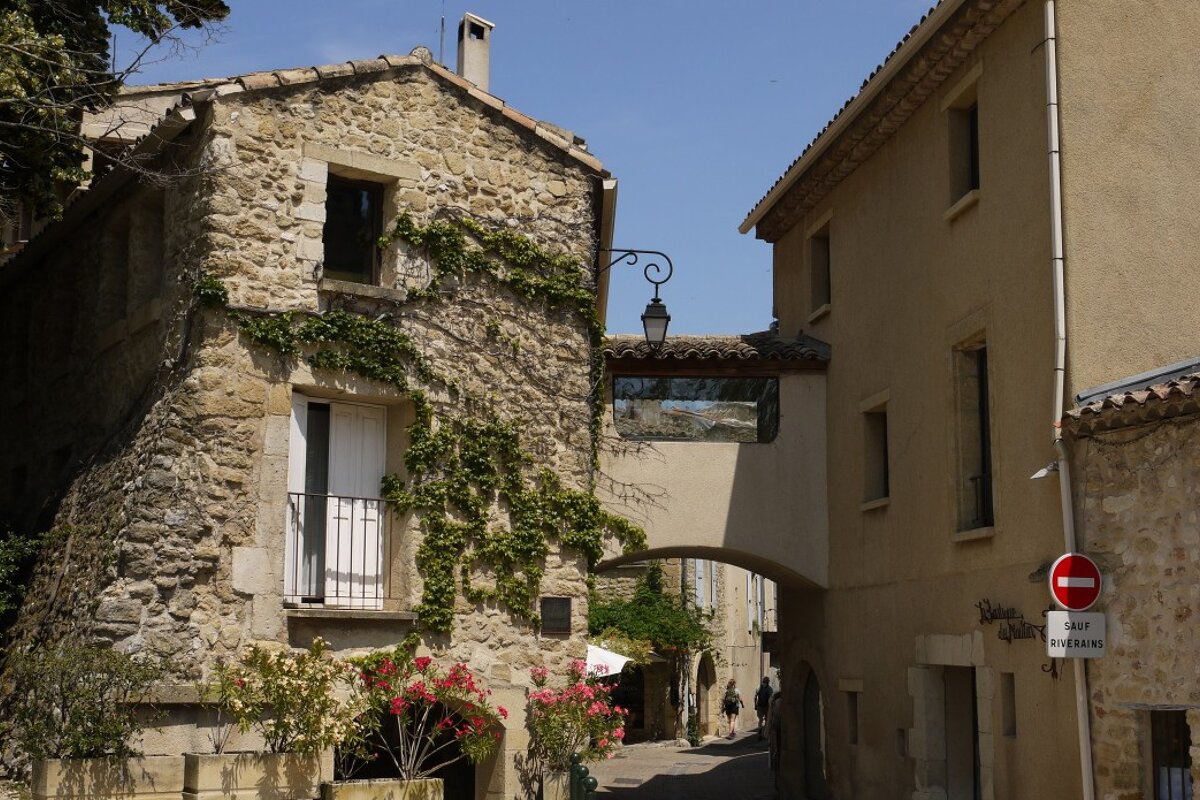 ---
Two smaller villages close to Bonnieux that are nice to visit are Lacoste, with it's rather fabulous ruined castle that once belonged to the infamous Marquis de Sade, and Menerbes, a medieval 'Plus Beaux Village' with a number of historical buildings. Both are interesting to wander around, exploring the nooks and crannies of the cobbled lanes. From Menerbes, it is about a 45 minute drive back to Avignon.
For the more actively minded, you might want to choose a village to base yourself in, and drive each day to a place of interest. There are many sign-posted hiking trails through the Luberon Natural Park; you can also practise mountain biking and horse riding here. Other activities include tree-top adventure parks (great for families), and golf - there are two courses, one by Manosque in the east, the other by L'Isle sur la Sorgue in the west. There are vineyards in the Luberon, however, they tend to be smaller and less famous than the neighbouring Cotes du Rhone wine region.

Some practical points:
The country roads are delightful, just remember that it can be slow-going in the summer.
The more popular villages tend to have large car parks on the outskirts where you leave your car and walk to the village - normally no more than 500 metres.
Your rental car will come with air conditioning, very important when visiting in the summer when temperatures can rise to over 30 degrees. When choosing a parking spot, try to find a shady one! And do not park facing on-coming traffic, it is illegal in France. For more tips on driving in France, read our guide to Driving in Provence.
There are many Chambre d'Hotes (B&B's) in the area that provide very comfortable accommodation as an alternative to hotels. At lunchtimes, restaurants offer a very well priced 'Menu du Jour' featuring Provencal cuisine, well worth trying!