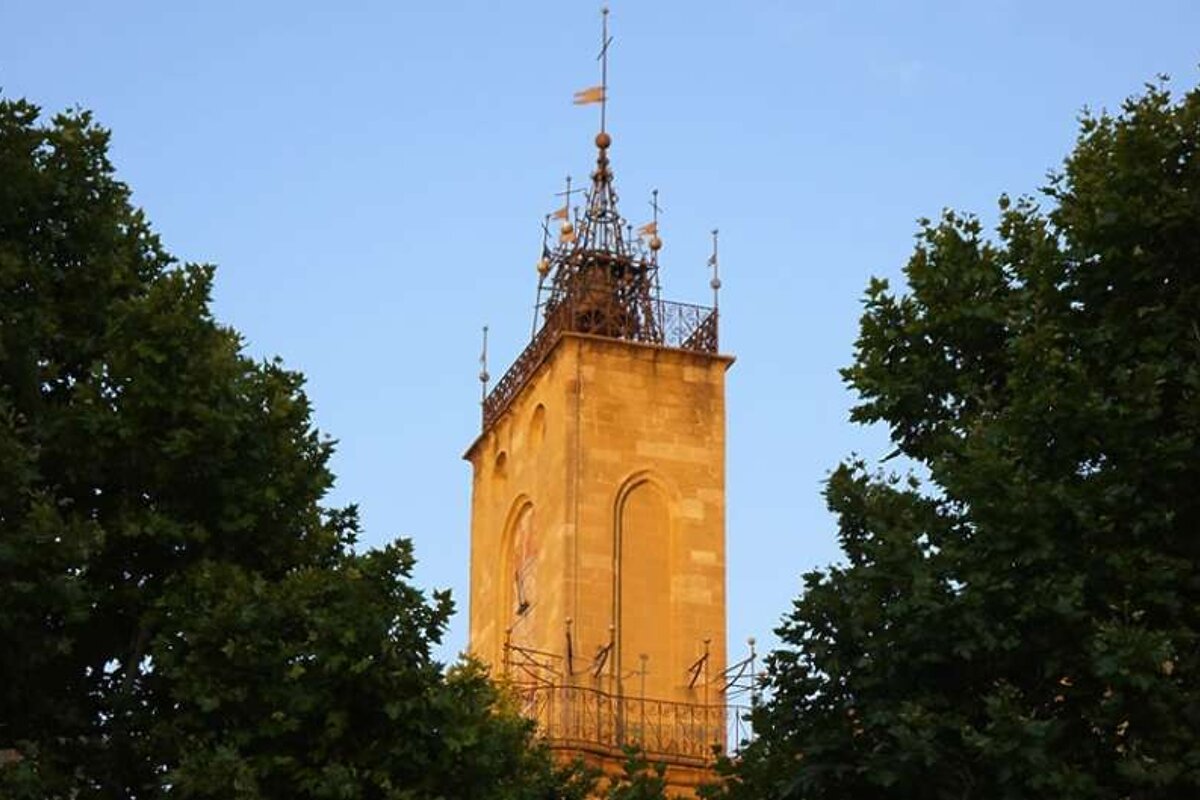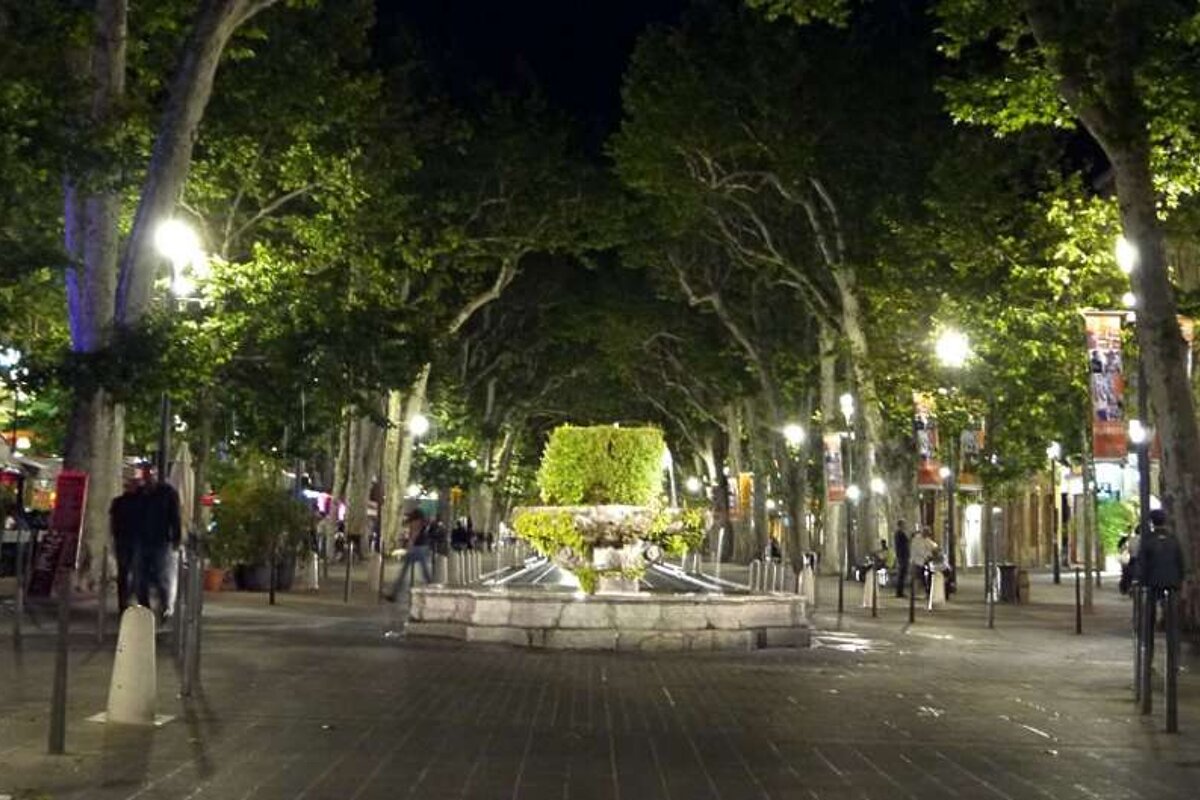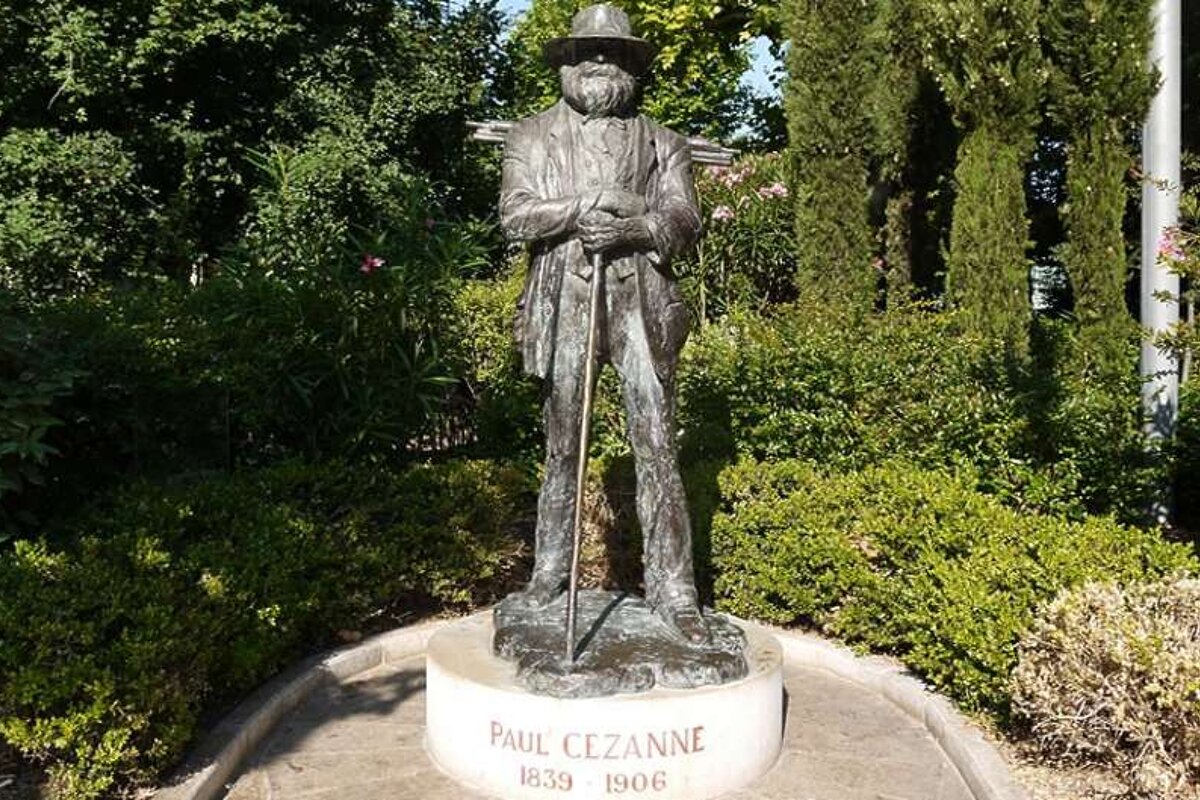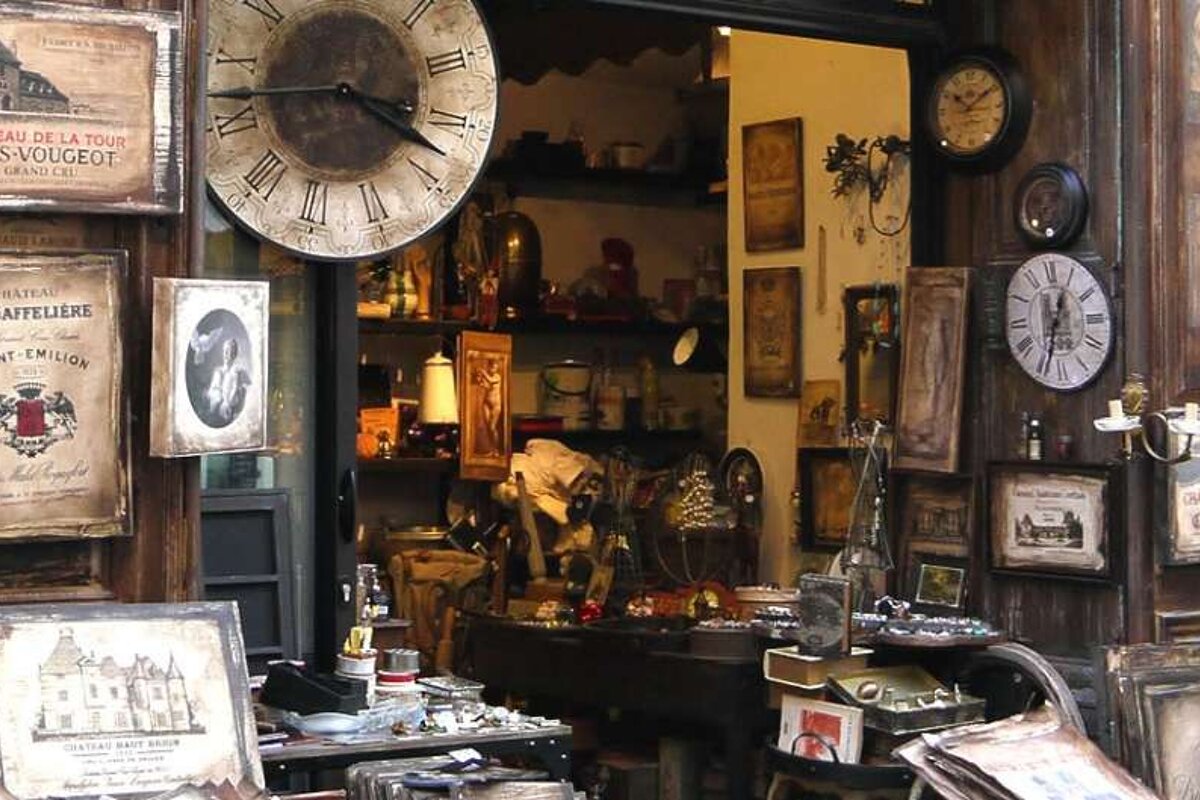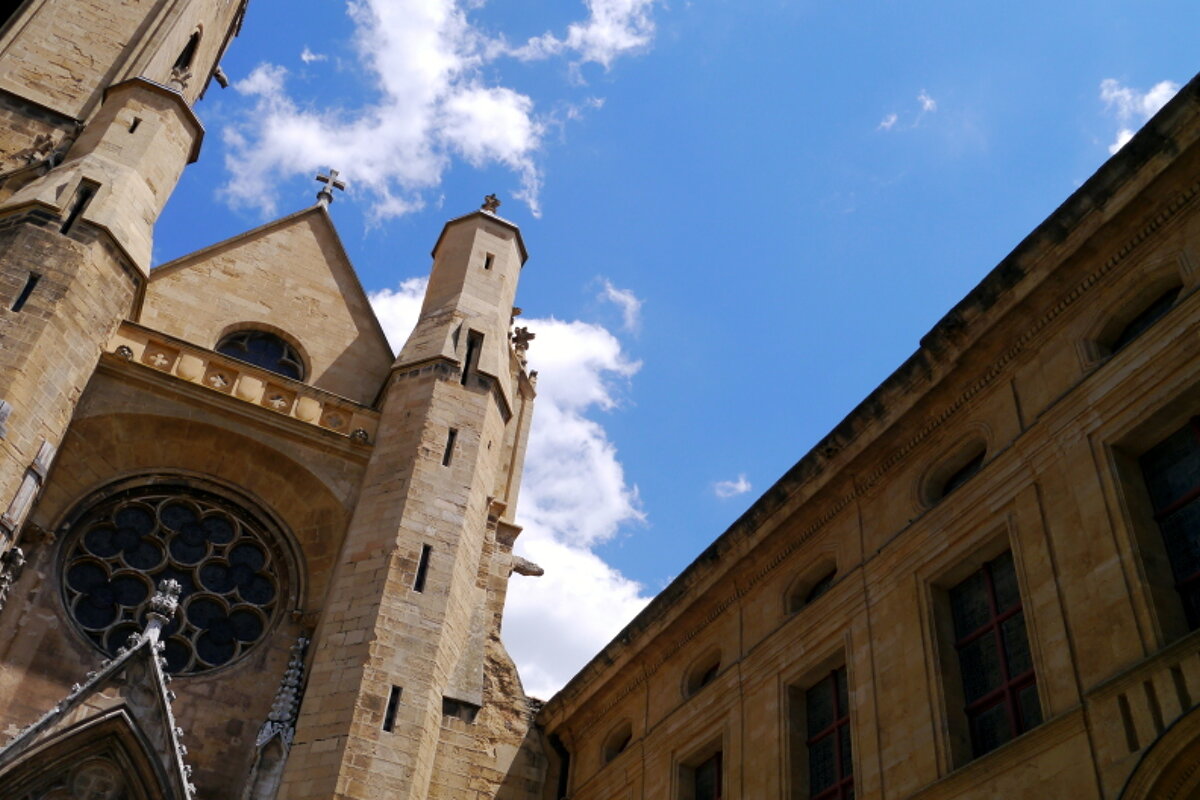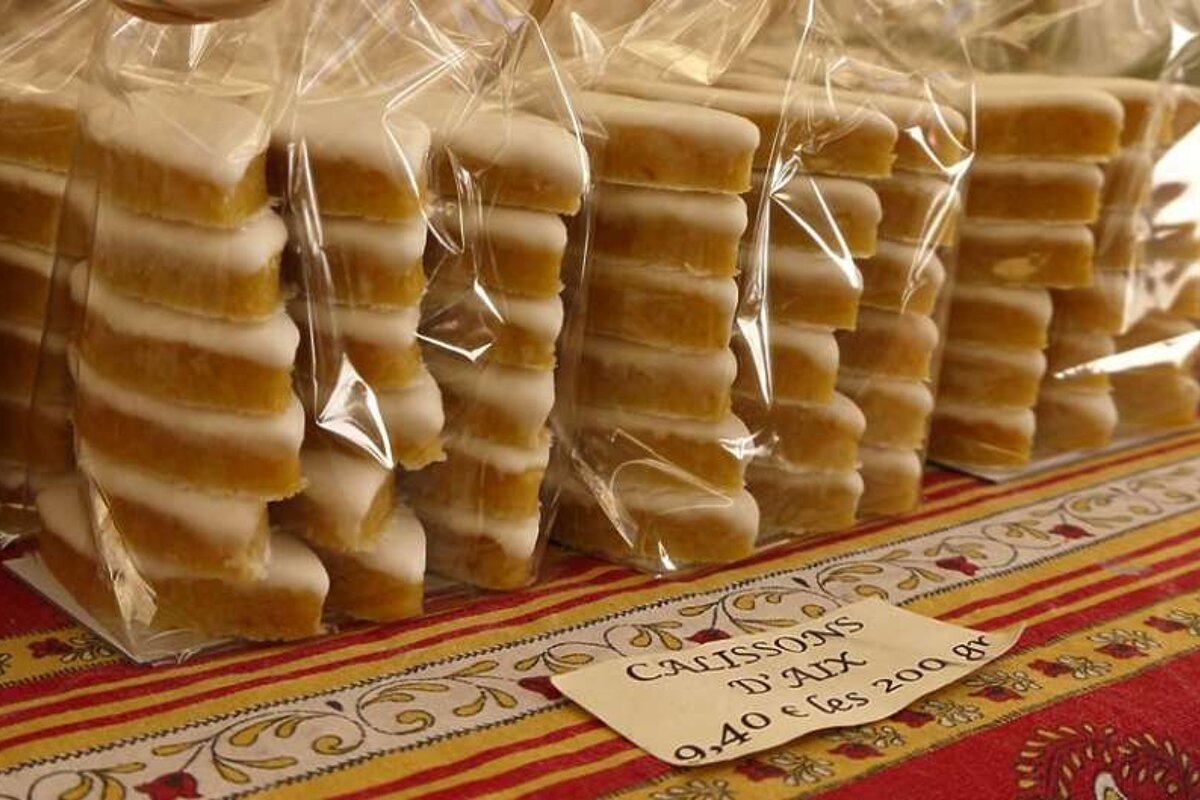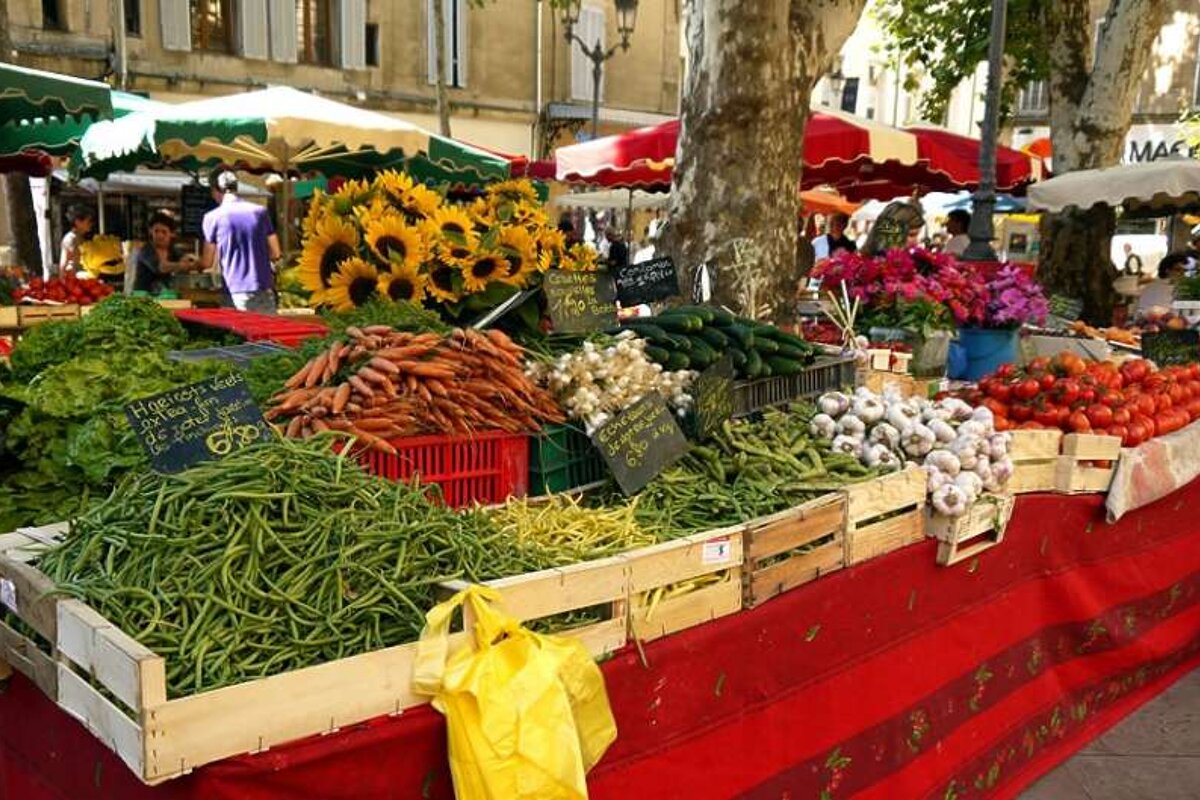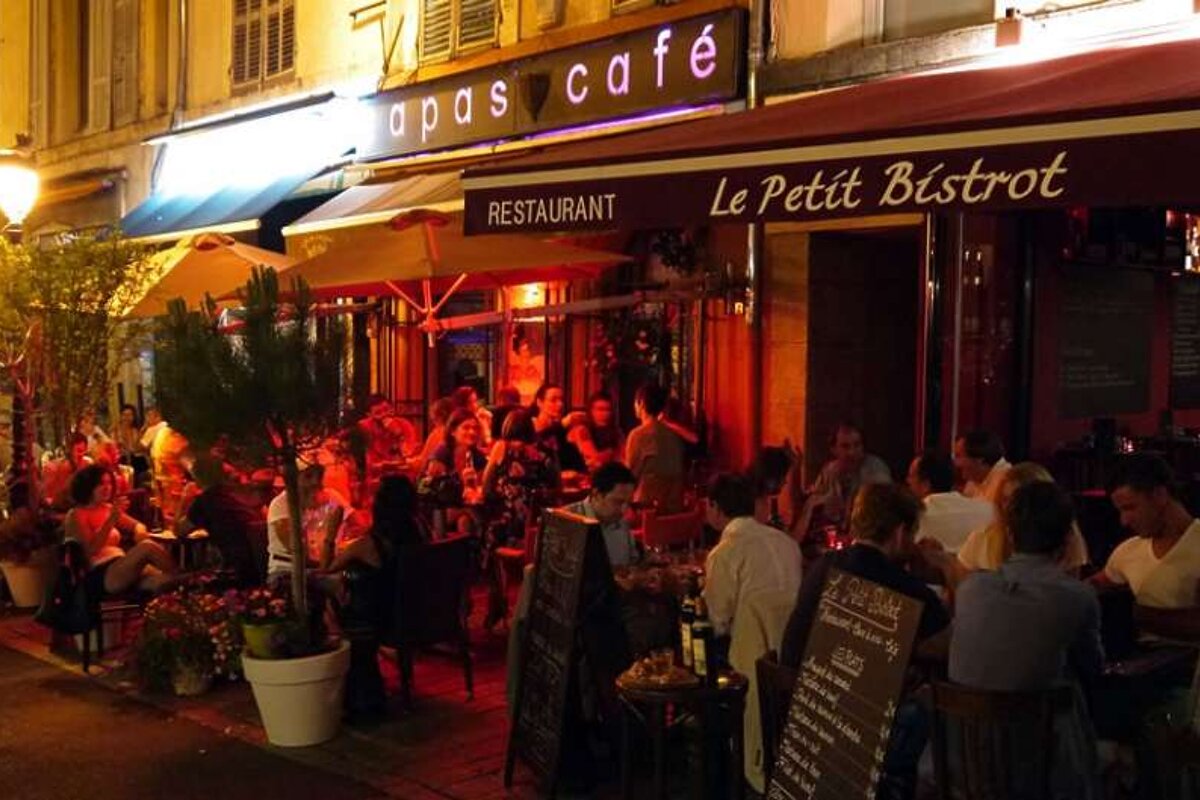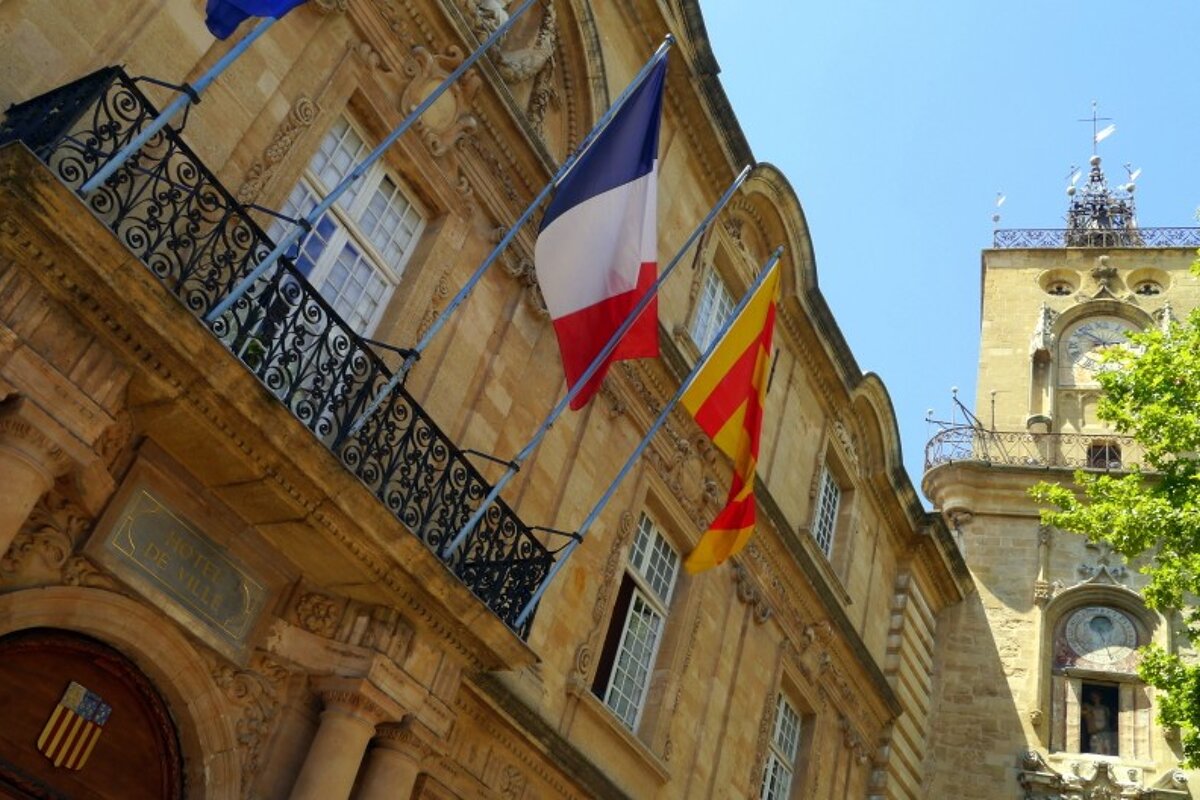 Aix-en-Provence
Characterful city, famous for Cezanne and International Festivals
Aix en Provence is considered by many to be the South's cultural and artistic centre, thanks to its ancient university and its inherent connection to the artist Paul Cezanne.
Aix is one of the most bustling places you can visit in rural Provence. Thanks to its university, art schools and international festivals, the city is busy throughout the year. It's a relatively small city (population 355,000), best explored on foot over several days. The old town is the heart of the city - the famous Cours Mirabeau is the main street and is one of France's most beautiful streets, with ornate fountains, pavement cafés and grand buildings.
The old town of Aix is a delight to wander around, with a range of architectural styles to admire. A warren of tiny alleyways open up into charming squares, suitably adorned with statues and bubbling fountains. You will find shops, cafés and restaurants throughout the centre, along with historical sites and museums.
To the south of the medieval centre lies the Quartier Mazarin, which was created by 17th century high society and is now home to grand houses and museums.
Aix has some of the best shopping to be had in the South of France, with designer boutiques, interior stores, antique shops and markets aplenty. Indeed, every Tuesday, Thursday and Saturday (08:00 - 13:00), the whole of the city centre becomes one giant market. From the Cours Mirabeau (local produce and textiles), to Place des Precheurs and Place de la Madeleine (fruit and vegetables), the Town Hall (flower market) and Place de Verdun (antiques and bric-a-brac, arts and crafts), you will be sure to find something to consume or to take away as a memento. Of course, if shopping is not your thing, take advantage of the crowds that have gone shopping on these days and go to some of the museums instead. For high street shopping, head to Les Allees Provencal, a shopping centre at the lower end of Cours Mirabeau where you will find plenty of chains to browse in.
The tourist office offers guided tours of the city throughout the year in both French and English. Special tourist passes are also available from the tourist office if you're planning a sight seeing frenzy - the pass allows free entry into the main sights and museums in Aix and discounts in some restaurants and shops. Free bus travel in the Aix region is also included.
Aix is a great centre to base yourself if you want to explore some more of Provence. The Luberon, with its beautiful countryside and idyllic hilltop villages is around a 40-minute drive north. Marseille and the coast, Avignon and Arles are all about an hour's drive away.
Watch this
History & Culture in Aix-en-Provence
The Romans were the first to be attracted by the area's natural warm springs and Aix became a garrison town in 122 BC. A cathedral was added in the 5th century and the university was founded in the early 15th century.
As Aix's intellectual centre grew, so merchants were attracted to the town and began to settle, building grand mansions both in the town and on the surrounding hillsides. Aix did not participate in the industrial revolution and as a result, lost it's place amongst the French elite. It was not until the mid 20th century that the town began to thrive economically again. Today, the university continues to bring intellectuals and high-tech companies to the area.
Sights & Attractions in Aix-en-Provence
Despite being the birthplace of Cezanne, only a small number of his paintings are on display in Aix. The Musee Granet holds a small number of his paintings but Cezanne fans should make their way to Cezanne's studio, the Atelier Cezanne to discover more about the artist. You can also visit his family home, Jas de Bouffan, and explore the wonderful countryside around the Sainte Victoire mountain, which inspired so many of his paintings.
The Granet Musuem offers not just a collection of Cezanne paintings, but also Renoir, Van Gogh and Degas from the post-impressionists, to major 20th century artists such as Picasso, Klee, Dubuffet and Braque. The wonderful optical art of Victor Vasarely is on show at the Vasarely Foundation, just outside the city centre.
The Caumont Art Centre is situated in a beautiful 18th century mansion and hosts exhibitions of major masters and contemporary artists. Another 18th century mansion open to the public is the Vendome Pavillion and its formal gardens. This 'pleasure house' contains original furnishings, paintings and objets d'art from the 17th and 18th centuries.
There are plenty of vineyards in the area surrounding Aix. The majority of wines produced here, as with much of Provence, are rosé. There are actually five apellations in the region, the main one being AOP Coteaux d'Aix en Provence. The Cotes de Provence Saint Victoire creates a specific style of wine thanks to its limestone soil and climatic conditions. Make sure you stop by a few of the vineyards to taste for yourself.
You can buy a City Pass to visit 12 major attractions in Aix for either 24, 48 or 72 hours. Don't spend time queuing and paying separately!
Events in Aix-en-Provence
Aix hosts a number of cultural festivals during the year, most notably the Festival International d'Art Lyrique which brings some of the best opera stars in the world to Aix every July. As a warm up for this main festival, there is also now a Festival Aix en Juin, where there are daily concerts, recitals and entertainments in the streets of Aix throughout June.
In addition, there are markets held throughout the week, every week in the centre of Aix. The main days (08:00 - 13:00) are Tuesdays, Thursdays and Saturdays. Look out for special markets of crafts, pottery and artisans during the summer months.
Things to Do in Aix-en-Provence
One of the main attractions just on the outskirts of the city is the nature reserve of Mont Sainte Victoire. This beautiful area is full of hiking and biking paths to explore, as well as hidden chapels and caves. It's easy to see why it inspired much of Cezanne's work. Check out our review and photos of a hike up Mont Saint Victoire...or if you prefer to be in the comfort of a car then you can get a feel for the area by touring it with the A/C on!
Dining in Aix-en-Provence
You will be spoiled for choice when it comes to eating out in Aix. The town centre is filled with restaurants, most with outdoor terraces or patios which creates a wonderfully vibrant atmosphere for dining.
Nightlife in Aix-en-Provence
As you may expect of a University town, Aix has a thriving nightlife scene. The city centre has many bars and pavement cafes, bistros and restaurants. There are also half a dozen nightclubs and a late night casino. And of course, don't forget about the many festivals that take place throughout the year.
Hotels in Aix-en-Provence
Aix has a variety of hotels to suit all budgets but the emphasis is on the smaller, more basic hotels that provide a place to sleep but not many comforts. There are some higher end hotels in the city but you may have to travel to the surrounding countryside to increase your choice.
Directions
Aix is situated in the far south of Provence, about an hour drive south of Avignon on the A7, and 40 minutes drive north of Marseille on the A51 and A7. There are regular trains from both Avignon and Marseille to Aix. From Nice, it will take you around two hours to drive. There is also a train from Nice which takes three to four hours.
Location