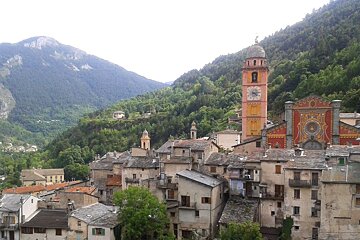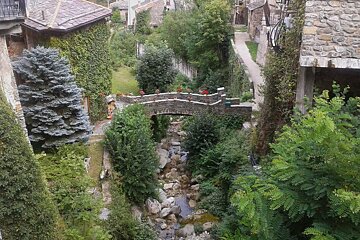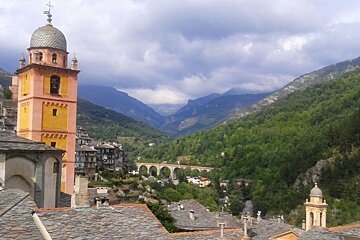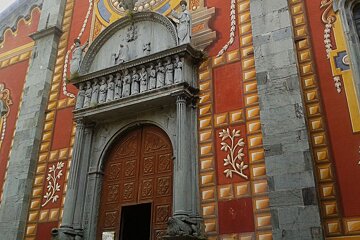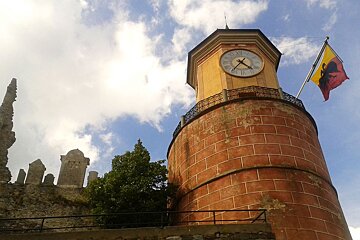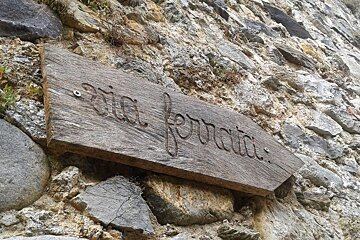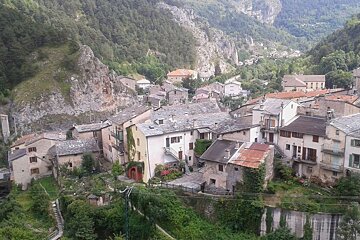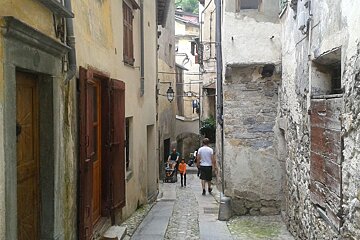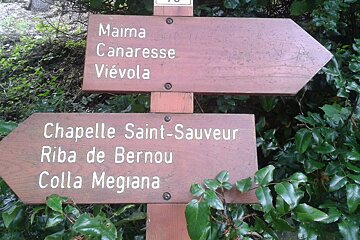 Tende, Alpes-Maritimes
Medieval town with prehistoric artefacts and great hiking routes
Tende is a wonderful little town right on the Italian border with a rich heritage, fascinating architecture, prehistoric relics and plenty of outdoor activities to keep everyone happy.
From the centre of the town you can take a stroll up one of the narrow side streets that climb steeply up to the remains of the Château Lascaris, the Collegiate Church of Notre-Dame de l'Assomption, the old medieval village and spectacular views over the lower part of the town and the valley beyond. The village is steeply terraced and old stone bridges link some of the streets with little hobbit-sized tunnels running underneath others.
One of the many charming things about Tende is that it is a true community, not just a tourist destination or a monument to years gone by. All the ramshackle streets are home to local families and, consequently, the bars and restaurants are frequented by locals as well as holidaymakers.
August is a good time to visit Tende; not so busy as some of the more famous towns and they have a number of local festivals going on celebrating local traditions.
History & Culture in [locality]
Tende was Italian for many years (since 1860) and only became French as recently as 1947, meaning that it still has a strong Italian influence in its architecture, cuisine and way of life. The streets of Tende have an air of Italian flamboyance about them with brightly painted facades and intricate little features, mixed in with some very Provencal-style barns and wooden houses.
Sights & Attractions in [locality]
Tende is home to the Musée des Merveilles, a modern exhibition space showcasing discoveries that date back almost 5,000 years. Excavations have revealed prehistoric settlements and the museum featured lots of artefacts relating to their daily life. You can also find out where to hike to see prehistoric and bronze age rock carvings in their original location.
Events in [locality]
July and August see many local events taking place, such as agricultural fairs and traditional parades. Tende holds an annual celebration of the humble chestnut with the "Fête des Châtaignes" every October.
Things to do in [locality]
Tende is part of the Mercantour National Park and the surrounding countryside is perfect for rugged hikes, long mountain bike rides, rock climbing, via ferrata, canyoning and paragliding. It's also one of the best sites in the world for potholing (or "spelunking", as it is also known), with the nearby Piaggia Bella being one of the deepest potholes in the world at -850m.
The GR52 "Grande Randonée" hiking trail passes by Tende on the way to Saorge, as well as many other routes of varying lengths. All trails in this region are marked on the map IGN (1/25,000) #3841 OT "Vallée de la Roya".
In winter you can ski at Réserve Blanche, a ski resort with over 100km of pistes straddling the French and Italian borders, just 20 minutes drive from Tende. There are also cross-country ski trails amongst the forests of Casterino, also about 20 minutes from Tende.
Directions
Getting to Tende from the Riviera is fairly straightforward; you can either hop on the Train des Merveilles from Nice or drive up on the D2204 via Sospel, the train takes just two hours and it's a little over an hour by car. Once there, there is a free car park right in the centre of town.
Location