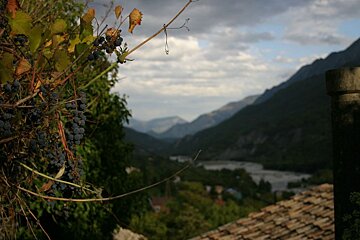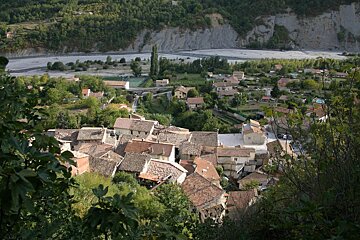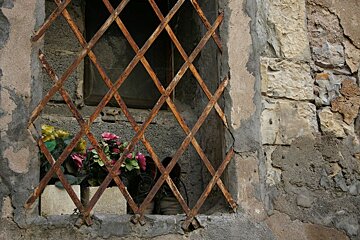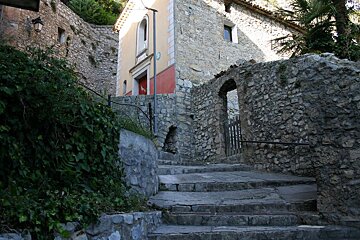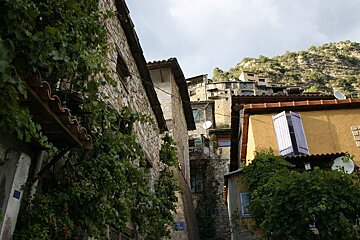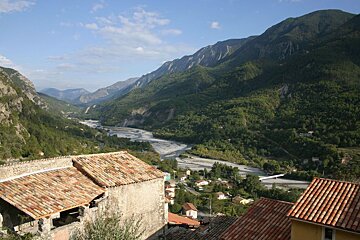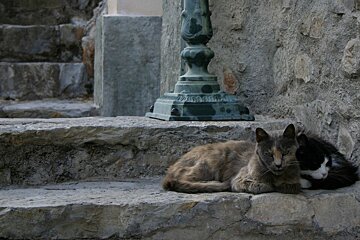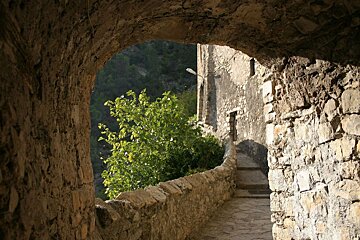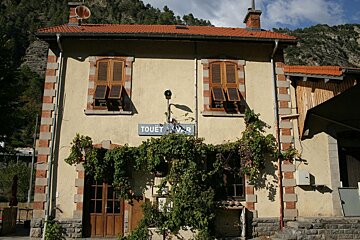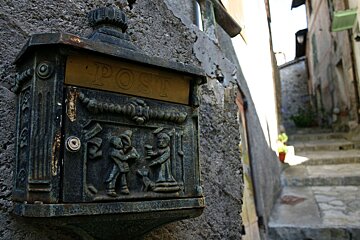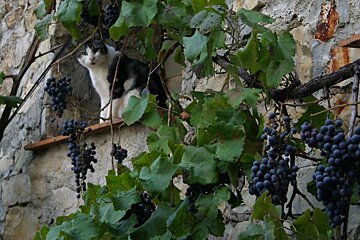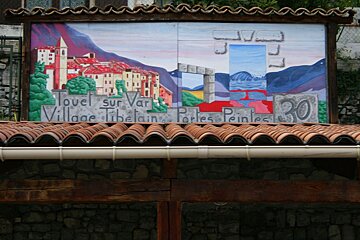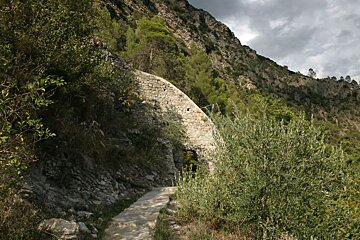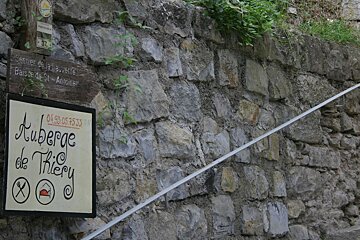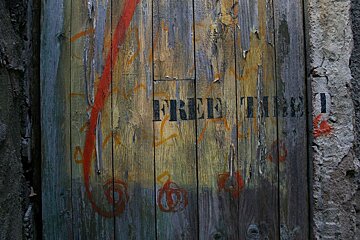 Touet-sur-Var, Provence
A wonderful labyrinth of hidden treasures
Amongst the hundreds of medieval villages that scatter the French countryside, Touët-sur-Var stands out for its unique character and quirky architectural features.
As soon as you alight from the train, you feel like you stepped out of real life and into a Joanne Harris novel; fat black grapes, deep purple flowers and lush green leaves drip from stone walls and cling to faded wooden shutters. Climb up to the old town and you'll find yourself in a maze of ancient interlaced streets and vaulted passages, most no bigger than narrow alleyways. Inquisitive cats peer out from every nook and cranny and are so used to being photographed that they all know which side is their best.
The tightly-packed houses are often described as looking rather Tibetan! Crammed in on the side of a steep mountain, they are unusually tall and narrow with open roofs that would once have been used for drying figs in the sun.
Touët-sur-Var has a real artisan feel to it; everywhere you look you'll see painted doors, mini-murals, personalised letterboxes and so on – if you're lucky enough to get a peek behind some of the heavy wooden doors you'll find a hidden world of workshops and ateliers crammed full of curiosities. The affinity with Tibet can also been seen in artwork that has Buddhist vibes, prayer flags strung from the occasional balcony and the odd "Free Tibet" slogan painted on a wall or door.
Despite it being a popular destination, Touët-sur-Var doesn't feel at all "touristy" and you'll see more locals going about their daily routine than you will camera-wielding holidaymakers. There isn't a huge number of bars and restaurants, but the ones that exist all look like they have a regular clientèle and don't just cater to the seasonal trade. You won't find anywhere in the old town to eat, but there are a few relaxed looking places on the main road and the train station has a small restaurant with a terrace that oozes shabby Provençal charm. If you want to feel like a local, then this is the place to do it.
The village is separated into three sections: a quiet residential area on one side of the train station, a main road with shops, bars and restaurants on the other, and the old medieval village perched high up on the mountain side. It only takes half an hour or so to reach the top of the old town, but it's a steep climb up uneven staircases and through crooked passageways; above the houses is a lookout point with superb views of the Var valley stretching out for miles, the mountains on the opposite side and the red tiled roofs of the village below.
Sights & Attractions in [locality]
If the weather is not on your side you can visit the 12th century Romanesque church, find out how oil was produced at the old mill, or say hello to the presidents of the French Republic in the portrait gallery at the town hall. The older parts of the village are well protected from the elements and the narrow higgledy-piggledy streets are well worth a wander round, whatever the weather.
Things to do in [locality]
There are plenty of beautiful hiking trails from Touët-sur-Var to other villages along the Chemins de Fer de Provence train line, taking you into the rugged beauty of the Gorges du Cian and along parts of the GR510.
Directions
As well as the Train des Pignes, you can also reach Touët-sur-Var by bus.
Alternatively, if you wish to drive you'll find Touët-sur-Var 50km north west of Nice, along the RN 202 to Digne-Les-Bains.
Location