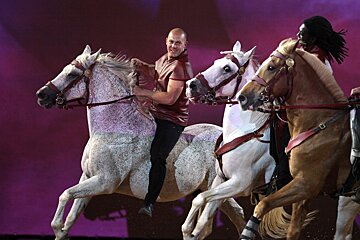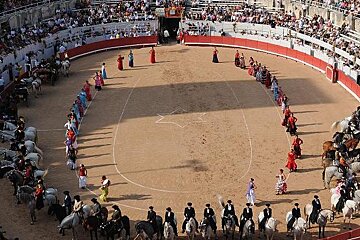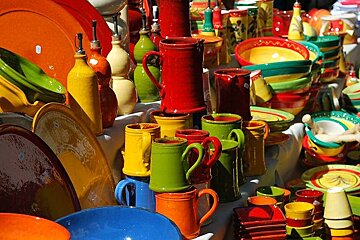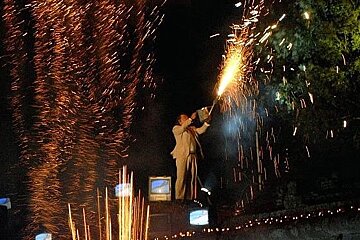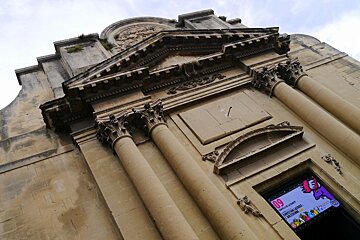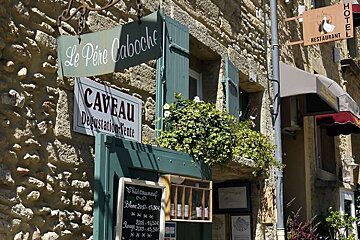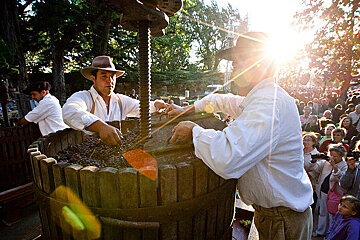 Main events in Provence
Discover the main Provence events in the year
There are numerous events in Provence organised year-round. From quirky local affairs to large scale sporting spectacles there is always something worth seeing.
We've listed the the major annual Provence events below, but you can also check our Events Calendar for the latest updates.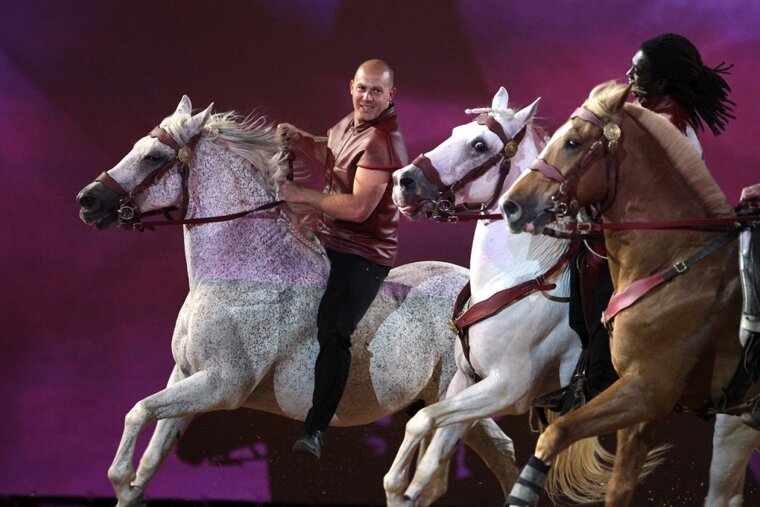 January events in Provence
The beginning of a new year is always a good time to celebrate, and if you're into cars or horses you're in for a treat.
Cheval Passion, Avignon
One of the biggest horse shows in Europe takes place in Avignon. Dates & details.
Monte Carlo Rally & Rallye Historique
The infamous rally and it's sister event, the vintage & classic car rally are hugely popular spectator events. Dates & details.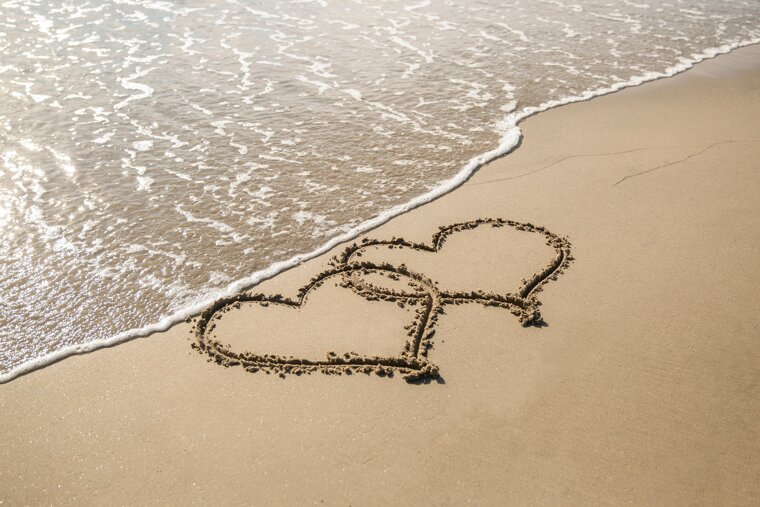 February events in Provence
February is the school holidays, but love is in the air in Antibes. It is the perfect romantic destination, so be sure to book in advance if there's somewhere you'd like to take your loved one this Valentines.
Valentine's Day
There will be no shortage of places to go to celebrate with your loved one whilst in the land of romance. Be sure to book early if there's that certain spot you would like to go with your special someone.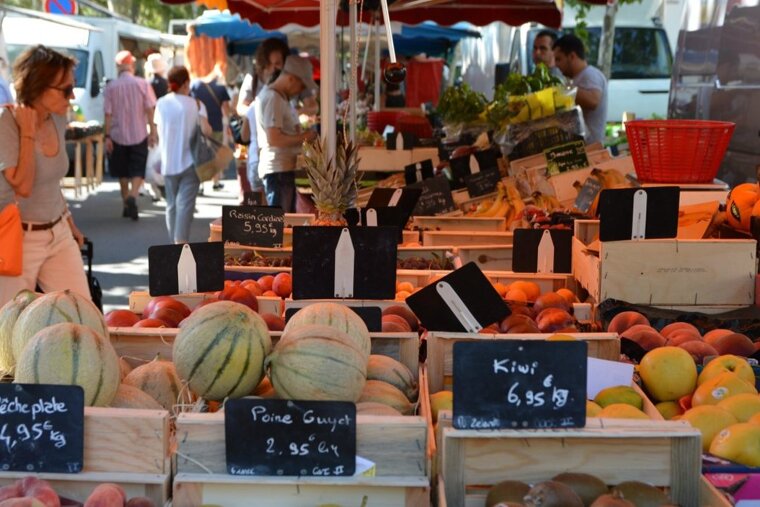 March events in Provence
Always a busy month, so keep you eye on local listings and our Events Calendar for updates on what's going on.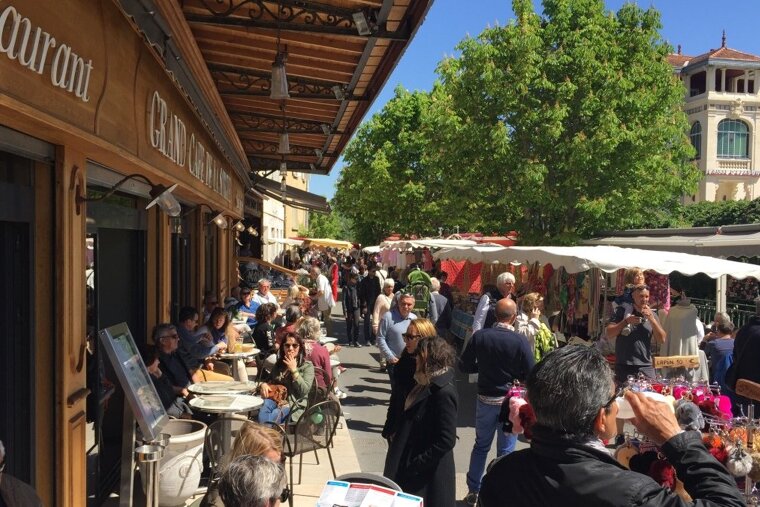 April events in Provence
Spring is definitely in the air as temperatures warm up. Keep an eye on local listings and our Events Calendar for updates on what's going on.
Antiques, Art & You
Held twice a year in the charming town of L'Isle sur la Sorgue. Over 200 antique, art, design and book dealers gather to sell their goods to each other and to members of the public. It is one of the biggest antique markets of the year. Dates & details.
Pottery Market, Bonnieux
Held each year over Easter in the pretty hilltop town of Bonnieux. Dates & details.
May events in Provence
With the month of May we celebrate the arrival of Spring...and that can often involve wine of course.
Drac Medieval Festival
The town of Mondragon to the north of Orange plays host to this fantastical festival with its emphasis on all things medieval. The festival celebrates the legend of the dragon who lived in the River Rhone and would come out of the water to steal young maidens from the village. Dates & details.
Fête de la Vigne et du Vin
Takes place throughout the Vaucluse and Bouches du Rhône on the Saturday after Ascension Day. The wine cellars and domaines open their doors to visitors to offer tours, tastings and workshops on everything from wine making to wine matching. Dates & details.
Les Botanilles en Luberon, Ansouis
Beautiful flower and plant market and festival in the Luberon to bring in the Spring! Dates & details.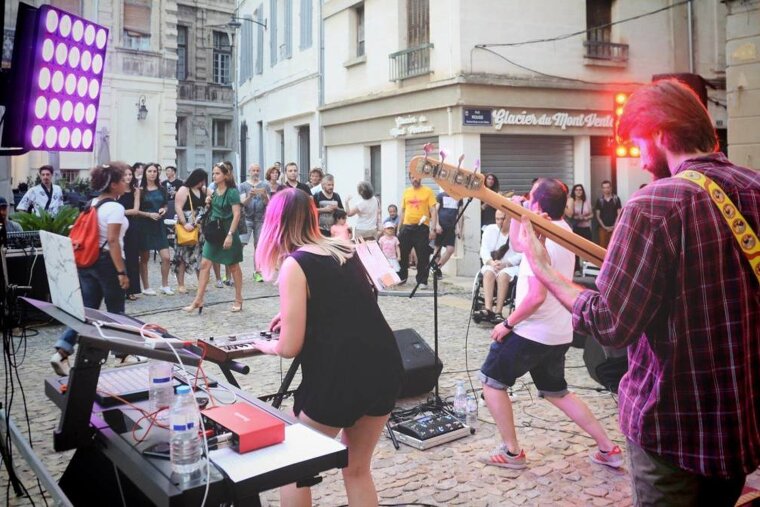 June events in Provence
Summer arrives with an array of festivities including the French national day of music.
C'est Sud Festival
This is a free festival on the streets of Aix featuring visual arts, circus performances, dance, theatre, storytelling, magic and other performing arts. Dates & details.
Fête de la Musique
Next up, this ever-popular event is celebrated across France on the 21st June. Launched in 1982 by the French Ministry for Culture, the Fête is different from a music festival in that all the concerts and performances are free to the public and none of the artists are paid. Authorities waive normal licensing laws, allowing the revelry to continue as long as there are people with the stamina to enjoy it. Dates & details.
Festival de Nimes
Provence's largest and most famous music festival. It's first outing in 1997 saw Jarmiroquai perform, and over the years it's showcased French artists (Johnny Hallyday, Renaud, Michel Polnareff), metal groups (Slipknot, Metallica), international stars (Placebo, Foo Fighters, Bjork), emerging talents (Shaka Ponk, Angele) and superstars (Elton John, David Bowie, Sting, Radiohead, Daft Punk and Santana). Check out this year's programme to ensure you don't miss out. Dates & details,
Festival Yeah!
The pretty village of Lourmarin hosts a mixture of DJs and live music in the evenings, with exhibitions and things for children to enjoy during the day, is the trademark of this event. Dates & details.
And if that's not enough classical music for you, look out for the prelude event for the prestigious Festival d'Aix, called Aix en Juin. There will be events such as concerts, recitals and opera rehearsals in preparation for the main classical music celebration in July.
July events in Provence
As the weather ramps up so do the number of events and you'll find the region is buzzing with activity with many sporting and musical events. First off, there are numerous festivals of music and dance:
a-part Festival
Relatively new but expanding arts festival hosted in the towns and villages of the Alpilles, that takes place every year in July and August. Dates & details.
Festival d'Aix
An International festival of arts and music hosted in the beautiful city of Aix-en-Provence and well worth a visit at any time over the summer. Dates & details.
Festival d'Avignon
One of the biggest performing arts festivals in the world, the takes full advantage of the wonderful city and the many fantastic venues to showcase some of the world's best talent. Dates & details.
Festival Off d'Avignon
An international cultural event that has over 1,000 different shows, expect to see something happening all the time: theatre, readings and recitals, café-theatre, circus, dance, music and street theatre all feature in the extensive programme. Dates & details.
Festival des Nuits de l'Enclave
Watch and take part in many varieties of theatre, music, literature and the visual arts. Dates & details.
Festival l'Été, Bollène
Free outdoor festival that is held each year from mid-June through to the end of August, offering a great selection of live music, theatre, dance and performances. Dates & details.
International Piano Festival, La Roque d'Anthéron
The stage is set in the grounds of Château Florans and each year the festival welcomes young performers as well as international names to play a variety of piano music in this wonderful setting. Dates & details.
Les Chorégies d'Orange, Orange
Classical music festival that is one of the oldest festivals in France, dating back to 1860. It is one of the world's premier opera festivals which attracts up to 10,000 classical fans very year. Dates & details.
Les Suds à Arles
Festival celebrating a diverse range of musicians, showcasing some of the biggest names in World music as well as local and national talent. Dates & details.
Classical Music
Based at the wonderful Château de Lacoste owned by famous French fashion designer, Pierre Cardin. This festival offers classical music concerts as well as opera, theatre and dance performances. Dates & details.
Situated further up north, in the very unique location of the grounds of the citadel in Sisteron, the Nuits de la Citadelle Festival will host performances from renowned artists and new talents in the world of classical music, theatre and dance perform. Dates & details.
Dance
Vaison la Romaine hosts the annual international gathering of performers from around the world. Expect a broad mix of dance styles from street dance and contemporary to classical ballet. Dates & details.
Photography
Les Rencontres de la Photographie in Arles is probably the biggest and most well-known photography exhibition in Provence. With over 140,000 visitors, this is a must for all art lovers. Dates & details.
The sideshow event showcases some of the best of upcoming talent in photography and runs on the same dates as the main exhibition and features a hand-picked selection of emerging artists and photographers from around the world. Screening nights take place throughout the event under the starry skies of the Courtyard of the Archbishop's Palace in Arles. Dates & details.
Tour de France
The biggest cycling event in Europe and the most-watched on the planet kicks off in July. This year's route includes Provence, and it will be avidly watched throughout the country on TVs in bars and cafés. Dates & details.
Bastille Day
Celebrated across the whole of France with a bang. Well, several bangs in fact, as fireworks always feature heavily. Many towns, like Saint Remy de Provence celebrate throughout the evening with live music, dancing and much more. Dates & details.
August events in Provence
August is always a busy month, so keep your eye on local listings and our Events Calendar for updates on what's going on. Lots of events that began in June and July continue through into August, plus here are a few more.
Fête de la Véraison
The first is celebrated over the first weekend of August. The festivities will take you back to medieval times to enjoy the rituals and traditions around the harvest. Dates & details.
Font'Arts, Pernes les Fontaines
A festival of theatre, music, dance and street art in the beautiful town of Pernes les Fontaines. With performances in theatres, bars and in the street there is entertainment to keep everyone happy during this weekend. Dates & details.
September events in Provence
As the summer crowds dissipate don't worry there's still plenty going on.
Ban des Vendanges
A festival to celebrate the beginning of the grape harvest takes place in Avignon at the beginning of September each year. Dates & details.
Live music
Jazz à Saint Rémy is back. You'll be able to enjoy jazz and swing in an outdoor festival setting. There will also be 'apéros swing' every afternoon and a photography exhibition. Dates & details.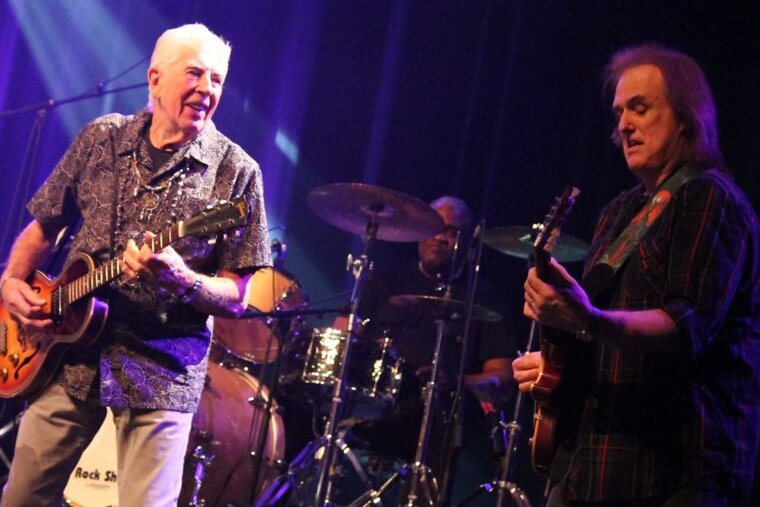 October events in Provence
The summer months may seem a distant memory, but during the Toussaint holidays that usually fall towards the end of the month there's always plenty going on. Take a look at the Events Calendar for more ideas of what's on and where.
Avignon Blues Festival
The festival has been completely revamped and turned into the Blues Rock Festival in Châteaurenard. Dates & details.
Nimes Metropole Jazz Festival
Internationally renowned jazz musicians come together to play a series of concerts in Nimes, which takes place from the end of September to late October. Dates & details.
Route des Artistes
In Saint Rémy you can pick up a piece of artwork at the Route des Artistes market. Over 100 artists display their work, including contemporary paintings, sculptures and photographs. Dates & details.
Antiques, Art & You
Held twice a year in the charming town of L'Isle sur la Sorgue. Over 200 antique, art, design and book dealers gather to sell their goods to each other and to members of the public. It is one of the biggest antique markets of the year. Dates & details.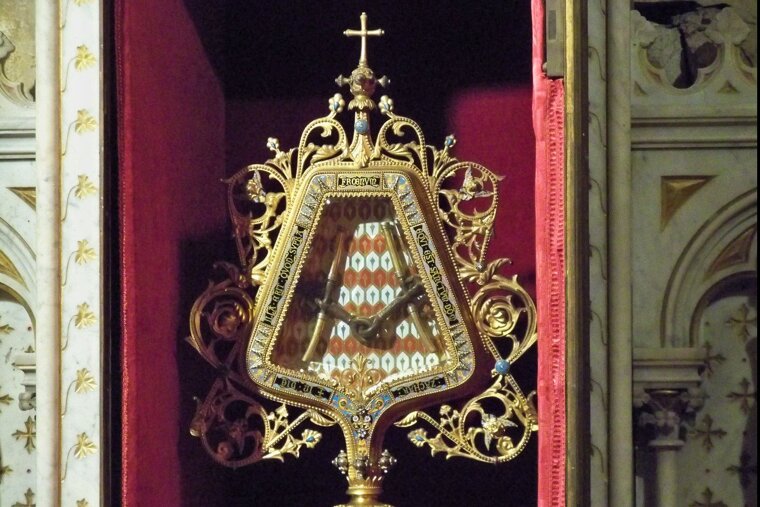 November events in Provence
A very quiet month for events, and as we enter the autumnal and winter months we turn our attention to food.
Foire de la Saint Siffrein, Carpentras
Agricultural and traditional fair held in November in Carpentras. With markets, carnival and crafts there is something for everyone at this celebration. Dates & details.
Truffle Harvest, Richerenches
The village of Richerrenches is famous for its black truffles, and at it's truffle market you will find various activities and tastings going on throughout. Dates & details.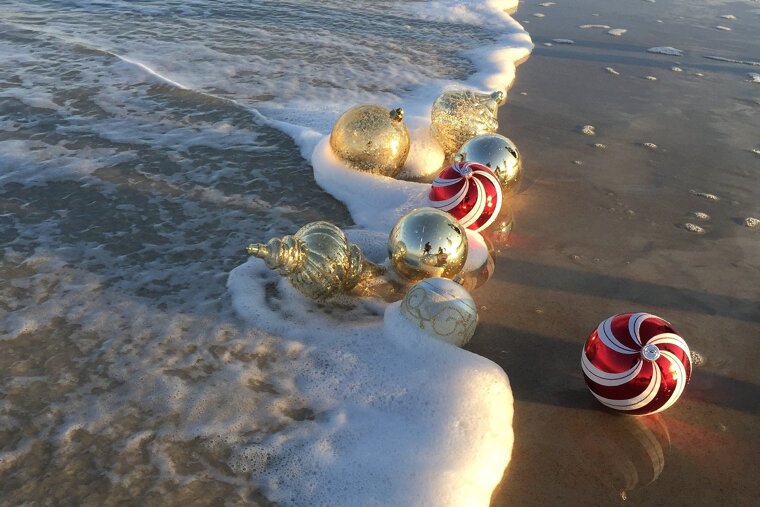 December events in Provence
A time of year for festive celebrations.
Noël​ (Christmas)
In France, the biggest celebration of the festive holidays takes place on Christmas Eve, which is when families gather together and share a banquet that usually includes oysters, foie gras, caviar and turkey or goose.
Reveillon du Nouvel An (New Year's Eve)
Celebrated all over the South of France with plenty of spectacular firework displays, for New Year's Eve some villages also have live music and dancing. Most of the bars and restaurants will host special parties and serve gourmet menus to commemorate the start of the new year. Restaurants often lay on a special Saint-Sylvestre menu and perhaps some entertainment. Come midnight the hoards of merry revellers often head to the centre of town for the big countdown – not an official event as such, more of a long-held tradition. On the stroke of midnight you are advised to duck as champagne corks and fireworks are unleashed in celebration!